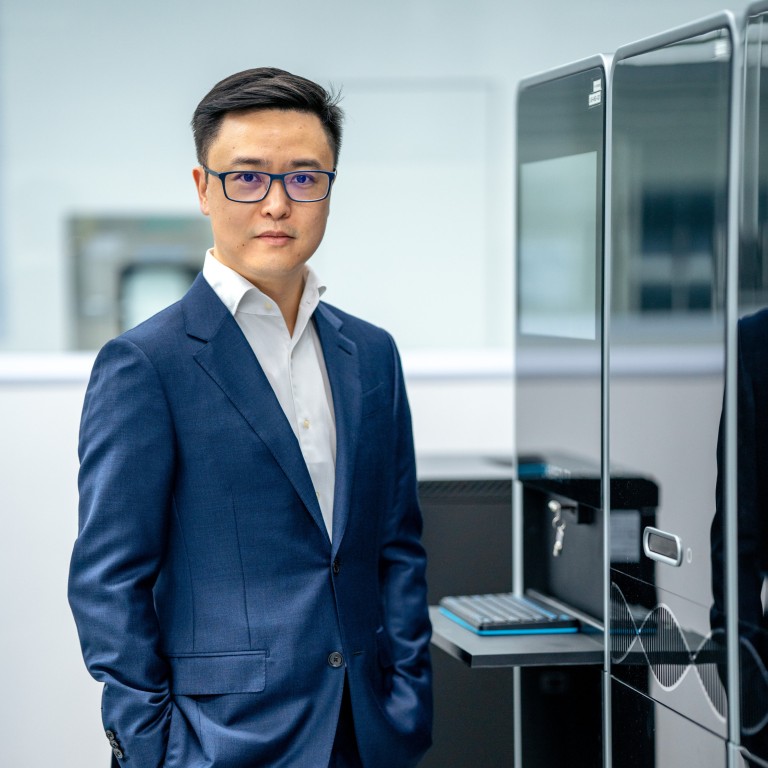 MiRXES revolutionises preventive health care with RNA early cancer detection tests
Drs Zhou Lihan, Zou Ruiyang and Too Heng-Phon discovered a way of detecting with unparalleled sensitivity the smallest strands of genetic material in the bloodstream known as microribonucleic acid
Supported by:
Discovery Reports
Country Business Reports interviews and articles by Discovery Reports
The work of three researchers originally from Singapore's Agency for Science, Technology and Research (A*STAR) and the National University of Singapore (NUS) has changed the face of preventive health care worldwide. In 2010, Drs Zhou Lihan, Zou Ruiyang and Too Heng-Phon discovered a way of detecting with unparalleled sensitivity the smallest strands of genetic material in the bloodstream known as microribonucleic acid (microRNA). As these molecules play an important role in cell function, any aberration in their quantities could indicate the presence of diseases such as cancer even before symptoms appear. The three researchers later founded biotech company MiRXES, which is behind GASTROClear, the world's first molecular diagnostic kit for gastric cancer screening. Using its novel microRNA testing platform, the company is developing similar tests for lung, colorectal, liver, breast, pancreatic and ovarian cancers. It complements this technical expertise with complete control over the whole value chain from production to logistics, thus allowing it to save millions of lives in a precise and cost-effective manner.
"We see cancer early detection as a critical unmet need where our microRNA technology can provide novel insights and a powerful testing platform," says Zhou, co-founder and CEO of MiRXES. "We're leading a transformation from treating the sick to preventing illnesses from happening in the first place."
GASTROClear
Showcasing this expertise is GASTROClear, the world's first RNA-powered blood test for early detection of gastric cancer. The kit assesses the quantities of 12 microRNA biomarkers, allowing the company to detect as much as 87 per cent of all gastric cancers. These include those at stage 0 of gastric cancer also known as high-grade dysplasia. The innovation is non-invasive as it uses only a vial of blood sample and is cost-effective as it complements other traditional diagnostic imaging tools for gastric cancer. The results of GASTROClear are then used to guide physicians in managing patients based on their computed risk scores.
In developing the product, MiRXES collaborated closely with the Singapore Gastric Cancer Consortium and A*STAR's Bioprocessing Technology Institute and Diagnostics Development Hub to conduct the world's largest clinical trial for a microRNA blood test involving 5,248 patients. The successful outcome of the trial led to GASTROClear receiving regulatory approval as a Class C medical device from Singapore's Health Sciences Authority in 2019. MiRXES is conducting this time even larger trials to seek regulatory approval of GASTROClear in China and Japan.
"Gastric cancer is a unique clinical problem highly associated with our part of the world, especially in East Asian countries such as China, South Korea and Japan," Zhou says. "GASTROClear proves that our microRNA platform and manufacturing capability are able to translate our biotechnology into actual clinical products to achieve impact."
Business model
Much of the diagnostic leader's success can be attributed to its highly open and collaborative business model. MiRXES has designed its technology platform – from product design to manufacturing and clinical workflows – in a way that can be applied to almost any other disease as long as the biological parameters make sense.
"We don't want to limit our RNA platform to simply detecting cancer. This is why we have always adopted an open mind to work with any researcher worldwide who can utilise our capability to develop new applications," Zhou says. "Others have likened our technology to an operating system which other people can develop their unique apps to run on. Our long-term goal is to expand and share this RNA diagnostic system so others can develop their application cost-effectively."
Through MiRXES' Biopharma and Life Sciences Business Unit, the company supplies technologies to researchers worldwide. These clients include biopharmaceutical companies, universities and clinical institutions that want solutions in detecting microRNAs and other biomarkers for their research involving humans, animals or plants.
"This is truly a two-way street as we not only develop our platform but also support other people's innovation," Zhou says. "Our clients from top academic institutions and pharmaceutical companies have used the same platform to develop solutions for cardiovascular, metabolic or neurological diseases."
The next layer of the company's business model comprises clinical trials within the cancer domain. In this regard, MiRXES focuses on identifying the disease, treatment and its recurrence. While the company focuses on early detection, its platform has also allowed it to integrate tests that patients and clinicians can use across the entire cancer care continuum.
MiRXES, however, adopts two approaches depending on its target market. In major and mature diagnostic markets such as the United States, China and Japan, the company positions itself as a technology and product provider leveraging existing local health care infrastructure. In less mature markets such as those in Southeast Asia where health care infrastructure is less developed, the diagnostic specialist sees an opportunity to build an even bigger platform.
"In such markets, we can start with a fairly blank page of paper that allows us to create a preventive health care system that is more sustainable yet cost-effective," Zhou says. "This is what we're experimenting with here in Southeast Asia as there are more opportunities here to create something more holistic. It's a platform play here while more of a technology and product play in the major markets."
Building capabilities
Another factor greatly contributing to the company's success is its decision to build manufacturing and other capabilities early on. While its peers in the West focus on research and development (R&D) and partner with bigger companies to commercialise their products, MiRXES has consciously built its manufacturing capability while providing end-to-end, holistic solutions to develop and commercialise its technologies.
"It's interesting because most people advised us against setting up our manufacturing site. This is because, before Covid -19, the world was moving towards globalisation and the centralisation of production capabilities. We took the other route," Zhou says. "We built our manufacturing facilities to ensure the quality of our diagnostic kits and guarantee our ability to provide and commercialise our technology at an affordable price."
This business strategy came in handy when the pandemic started in 2020. Because of the global challenges in logistics, having a fully functional polymerase-chain-reaction, or PCR, testing product and own manufacturing site in Singapore allowed MiRXES to work closely with the Singaporean government to ramp up Covid-19 testing. The Fortitude Kit is Singapore's first diagnostic kit for Covid-19 testing and also the first of its kind launched globally. The company was able to ramp up weekly production to 100,000 tests after only two weeks during the early days of the pandemic in February 2020. By June of the same year, MiRXES raised its production capacity to 1 million tests weekly. The company's readiness helped provide a safety net to Singapore's testing initiatives during the initial weeks of the pandemic.
Open culture
Zhou, however, claims that the most important parts of the business equation are the people of MiRXES and those they work with within the industry. The company boasts of a flat organisational structure that strives to create an open culture. This approach provides a strategic endpoint for everybody as the company welcomes people from different background. MiRXES also values innovative thinking over an academic degree in choosing members for its R&D team.
"We nurture an environment where people can develop alongside the company to realise their full potential," Zhou says. "When people have ownership over what they do, it makes work truly fun for them."
Pipeline
Moving forward, MiRXES is committed to playing a bigger role in the health care industry. "We've set a 12-year timeline since our founding in 2014. In the last six years, we've turned our technology platform from research to clinical diagnostic applications," Zhou says. "In the next six years, we intend on achieving a truly preventive health care system. To do this, we need to realise the dream of early cancer detection through the development of combined tests."
The company has ambitions to commercialise up to six more early cancer detection tests in the next six years. Adding to GASTROClear, MiRXES will develop microRNA-based tests for lung, colorectal, liver, breast, pancreatic and ovarian cancers. It believes early detection of these illnesses is the most crucial today. To illustrate, lung cancer patients are normally diagnosed too late, while many Asian women are reluctant to undergo breast cancer tests for cultural reasons.
To fund these initiatives, the company has completed its series C funding round, raising US$77 million from health care specialist funds and institutional investors from the US, Singapore, Hong Kong and mainland China. This brings the total amount secured by MiRXES since its inception in 2014 to US$120 million, which marks the largest funding to date raised by a Singapore-headquartered cancer diagnostics company. More than funding, MiRXES can leverage the network and operational resources of strategic investors to expand its innovation and commercialisation globally. An initial public offering is also on the horizon.
Zhou, however, foresees big challenges ahead. For him, creating a truly preventive health care system is about achieving harmony in a multi-stakeholder ecosystem. This involves policymakers, academics, clinicians, insurance payers and, more importantly, the general public.
"It's a massive vision requiring teamwork," Zhou says. "Prevention is always better than cure, but it takes two to tango. While we do our best to develop new solutions, people should be more proactive in managing their health. We hope MiRXES can become a platform where all of us can grow while working together to promote a truly preventive health care system."