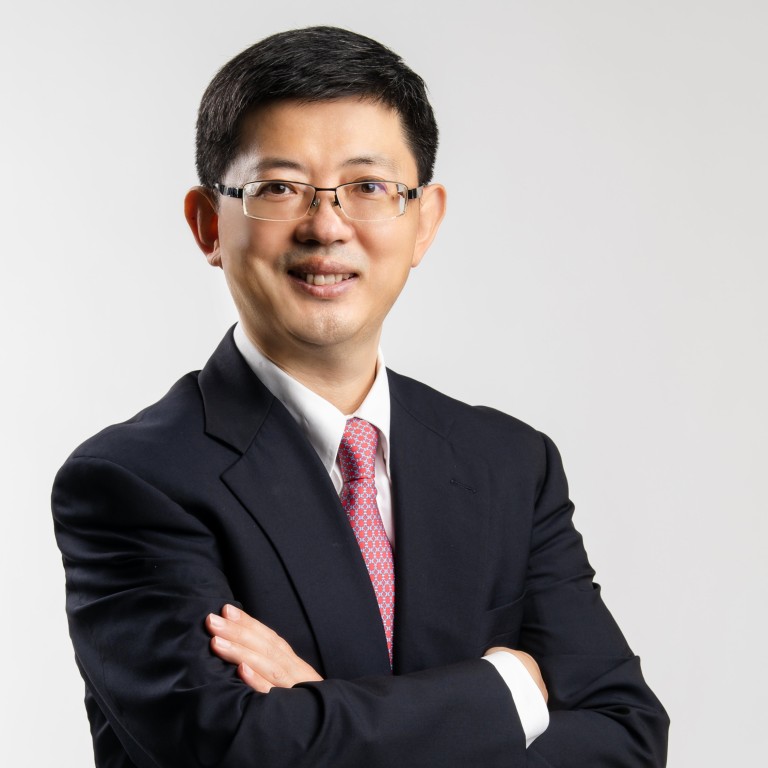 Halcyon Agri seeks to create a fair and equitable natural rubber supply chain
Halcyon Agri is the leading natural rubber supply chain manager and its integrated global network ensures control over the entire value chain of how rubber is grown, sourced, processed and distributed
Supported by:
Discovery Reports
As one of the world's most sought-after materials, natural rubber is ubiquitous in modern living and is widely used in everyday products, from vehicle tyres and shoe soles to toys, medical gloves and gaskets. Globally, 13 million tonnes of natural rubber are consumed each year and its importance is even more exemplified with the continuous threat of the Covid-19 pandemic.
Listed on the Singapore Exchange, Halcyon Agri is the leading natural rubber supply chain manager and its integrated global network ensures control over the entire value chain of how rubber is grown, sourced, processed and distributed.
Halcyon Agri comprises two business arms: Halcyon Rubber Company (HRC Group) and Corrie MacColl (CMC Group). HRC Group supplies premium tyre-grade rubber to tyre manufacturers globally, while CMC Group provides latex and speciality polymers for industrial and non-tyre applications. Combined, Halcyon Agri boasts one of the world's largest commercially operated rubber plantations on the upstream, 38 processing factories in most key rubber origins in the midstream, and a globally integrated distribution and fulfilment platform in the downstream.
The progressive lifting of lockdown restrictions globally and the improvement in downstream industrial activities have fuelled the surge in demand for natural rubber, a key element in keeping the world moving and keeping people safe.
"Global economies are steadily recovering," says Li Xuetao, CEO of Halcyon Agri. "We are witnessing improvements in customer offtakes and rubber prices, and these are reflected in our improved operating results. We will build on this momentum and deliver sustainable value to all stakeholders."
The emergence of consumer awareness and consciousness on the industry's environmental footprint has steered conversations surrounding the sustainability of rubber tree plantations and its effect to the ecosystem. Halcyon Agri is stepping up to future-proof the industry. Leveraging its extensive global footprint, Halcyon Agri is well-positioned to steer the sustainability agenda of the natural rubber industry.
"Sustainability is a key focus," Li says. "We believe in making sustainability profitable. We established a business ecosystem that balances achieving economic profitability and minimising impact on the environment. Our goal is to leverage our global network to effect meaningful change in the industry and create a fair and equitable supply chain for natural rubber. We welcome constructive conversations and engagements that will further improve the industry."
Recognised for upholding high sustainability standards, Halcyon Agri garnered an EcoVadis Gold Medal; it was rated most transparent rubber company in SPOTT assessment by Zoological Society of London; it secured sustainability-linked financing from Deutsche Bank; and attained the Malaysian Sustainable Palm Oil certification, among others.
Realising the benefits of modern technology – its potential to revolutionise the natural rubber trade and enhance supply chain traceability, Halcyon Agri invests in digital suites and solutions. One such initiative is HeveaConnect, a digital marketplace for tyre-grade rubber that is sustainably sourced and responsibly produced.
The prevailing pricing mechanism is influenced by the futures market and HeveaConnect seeks to differentiate the pricing of sustainable rubber from other generic grades traded on the futures market. HeveaConnect seeks to create a more remunerative pricing structure that benefits the whole value chain, incentivises the smallholder farmers and encourages sustainable business practices.
"Our position is entrenched in the major consumer and rubber origin markets providing us a unique vantage point into the supply and demand dynamics," Li says.
"This is even more relevant given the global logistics situation today. Moreover, our innovative capabilities and sustainability track record make us a trusted supply chain partner to upstream and downstream players.
"We believe Halcyon Agri is on the right track and we will continue to advance our agendas assiduously. Natural rubber is a critical raw material and the world must realise that a fair and equitable supply chain is crucial in keeping the supply flowing."