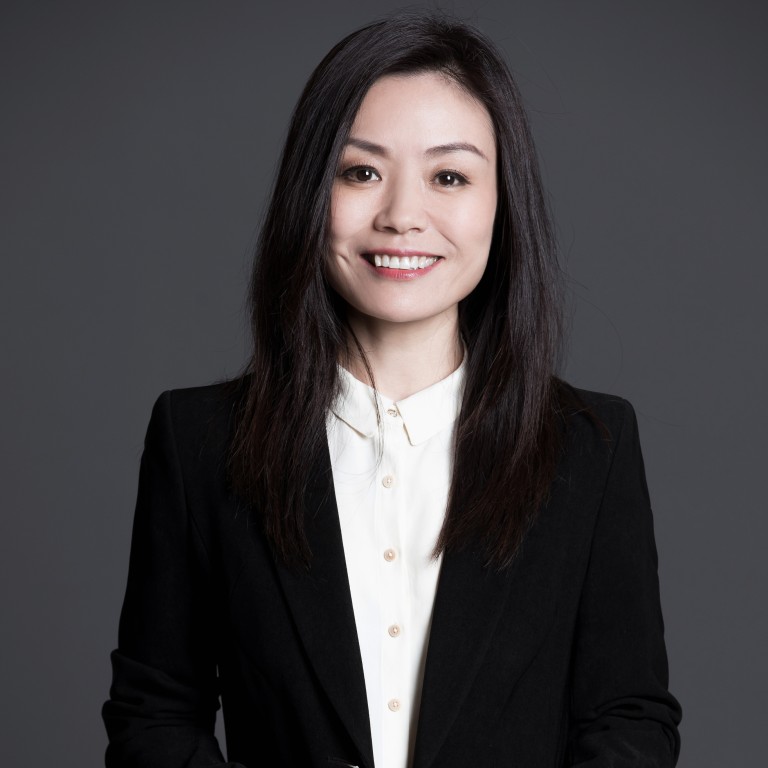 Biosensors pumps up global R&D for next-generation interventional cardiology devices
To transform the company into a key player over the next three years, Biosensors has established a global R&D centre providing round-the-clock R&D services with innovation centres set up in Singapore, Shanghai, California and Europe
Supported by:
Discovery Reports
Country Business Reports interviews and articles by Discovery Reports
After revolutionising the medical world with its groundbreaking innovations in cardiovascular stents and catheters used in angioplasty, Biosensors International is again pushing the boundaries of interventional cardiology with new innovations.
"Innovation is in our genes," says Wang Dan, senior vice-president for research and development (R&D) of Biosensors International Group and general manager of Biosensors Interventional Technologies. "We lead the market with technology breakthroughs that address unmet medical needs."
One such breakthrough is the company's proprietary drug, Biolimus A9 (BA9). The drug has made waves in coronary stents for being longer-lasting, more powerful and about 10 times more lipophilic than sirolimus. It has been incorporated in the company's complete suite of coronary stents, which has been modified for better performance. The BioFreedom drug-coated stent family has been upgraded to the BioFreedom Ultra series, which received the European CE mark last year. The platform has been specifically designed for high-bleeding-risk patients such as those with cancer and diabetes. Meanwhile, Biosensors has also improved its BioMatrix family of drug-eluting stents platform to feature 30 per cent thinner struts. The BioMatrix Alpha has been specifically engineered to deliver treatment for difficult-to-reach coronary arteries. In addition, Biosensors has started the clinical trials in China and Europe for the use of its BA9 drug in its new coronary drug-coated-balloon – or DCB – products.
Its merger with China-listed, med-tech specialist, Bluesail Medical, facilitated the group's acquisition of New Valve Technology (NVT) last year. NVT is a Swiss biotechnology company that developed ALLEGRA, a self-expanding, supra-annular transcatheter aortic valve replacement system that received the CE mark approval in 2017 and valve-in-valve indication last year. The medical device is used in replacing a defective heart valve in a transcatheter aortic valve implantation (TAVI) process. Drawing on the support of innovation centres worldwide, the companies are creating synergies to develop a package of interventional cardiology devices to address the heart's structural defects and drive Biosensors into a full-spectrum medical device company.
"We want to provide the full device offering for disorders affecting the heart's structure," Wang says. "Besides the valve-in-valve indication from ALLEGRA, we'll be working on solutions for the mitral valve repair and replacement as well as many other different accessories that support the TAVI product offering. These new innovations include bundled key products for a stronger heart structure."
To transform the company into a key player over the next three years, Biosensors has established a global R&D centre providing round-the-clock R&D services with innovation centres set up in Singapore, Shanghai, California and Europe. It is hiring about 200 biotech engineers in Shanghai this year to expedite technology transfer and new product development. The California R&D team will continue in its innovation of new technologies, advanced materials and applications related to the mitral valve and other interventional medical devices. In Singapore, Biosensors works with the National University of Singapore, Agency for Science, Technology and Research, and the Singapore Economic Development Board to accelerate its growth as a high-value medical technology manufacturing base and research and innovation hub.
The European centre, meanwhile, will focus on developing the next generation of TAVI products and clinical trials.
Besides Europe, where it has a strong presence, the company's major markets include China given the country's ageing population and growing demand for medical devices. Biosensors also aims to be a leading player in Southeast Asia. In Northeast Asia, Japan and South Korea are expected to see more opportunities for growth with the strong clinical outcome of the Leaders Free trial on the BioFreedom product family,
"We're looking at more merger and acquisition opportunities similar to NVT," Wang says. "We want to find synergies with companies that share our scope of business. We're committed to developing devices that would have a lasting impact in the medical world."