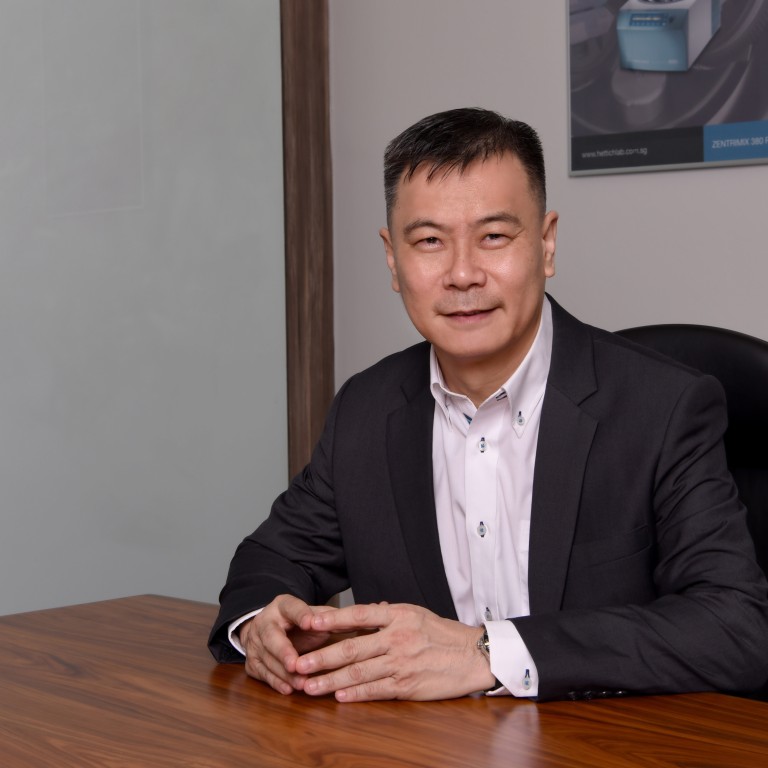 Hettich brings an Asian spin to world-class centrifuges
Aside from their clinical and laboratory applications, centrifuges provide numerous functions in the biotechnology, food and beverage, pharmaceutical, aerial, veterinary and industrial fields
Supported by:
Discovery Reports
Country Business Reports interviews and articles by Discovery Reports
Amid the Covid-19 pandemic, technologies such as state-of-the-art vaccinations and swab tests steal the spotlight – but it's the centrifuge machine that works tirelessly behind the scenes, separating solution particles for myriad diagnostic purposes.
Aside from their clinical and laboratory applications, centrifuges provide numerous functions in the biotechnology, food and beverage, pharmaceutical, aerial, veterinary and industrial fields. Positioned at the centre of these growing global demands, Hettich prevails among the world's most renowned manufacturers of high-quality centrifuges, incubators and pipettes.
The nearly 120-year-old company was established in Germany, where its factory is certified to ISO 13485 for medical devices. It celebrates its 15th year of presence and prestige in Singapore, having been locally certified for Good Distribution Practice for Medical Devices.
Hettich Asia Pacific continues to provide cost-competitive products, training and service support to 14 Asian countries, leveraging on more than a century of expertise and German engineering.
"We are dedicated to producing precision German equipment and ensuring that they are durable, reliable and safe to use for diverse application purposes," says Samuel Lee, regional director of Hettich Asia Pacific. "We constantly innovate ways to make our products better, even more so now that we have been working with various integrators to facilitate the automation of our machines for our range of robotic centrifuges."
Due to the Covid-19 situation, Hettich Asia Pacific adopts various digital marketing platforms to communicate with its key accounts and distributors about its centrifuge solutions, while keeping a pulse on the trends and requirements of its local and regional markets.
With key markets in Thailand, Indonesia, Vietnam and the Philippines, Hettich explores for more partnerships within the Southeast Asian region to further spread its wings and market share.
"We will always be here to support all the industries that we currently serve," Lee says. "We evidently continue to provide the best available centrifuges range in the world for several industry applications, contribute to accurate clinical research and vaccine development, and gear towards a healthier life for everyone now and in the future."