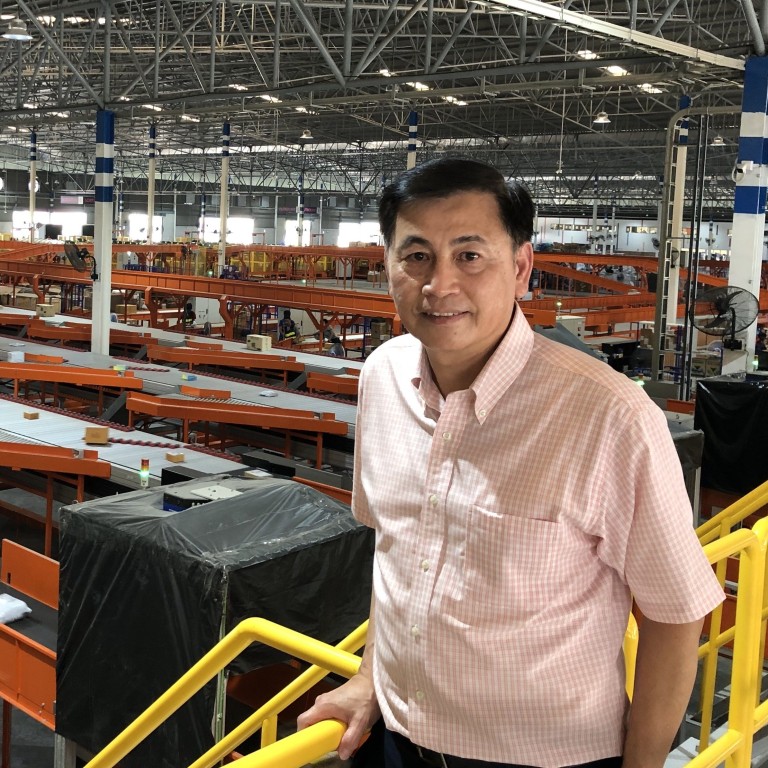 A-Plus Automation soars through honesty, agility and industry know-how
With strong after-sales services bolstered by relationship-based approaches, A-Plus Automation continues to offer authentic and quality material-handling solutions
Supported by:
Discovery Reports
Country Business Reports interviews and articles by Discovery Reports
The Covid-19 pandemic introduced unprecedented challenges, but it has also displayed silver linings and stories of resilience. Many of these hopeful prospects are evident in the tremendous growth of e-commerce, logistics and food production fields – sectors that materials-handling systems expert A-Plus Automation focuses on nowadays.
A-Plus Automation is the brains behind the radical 36,000-parcel-per-hour sortation system that upholds e-commerce giant Lazada and other large- and medium-sized players in Thailand and Indonesia during this tough time.
Designed and commissioned within only five months, this huge milestone system grew A-Plus Automation's business by as much as 396 per cent, leading to its recognition as one of Singapore's fastest-growing companies by global research firm Statista and The Straits Times.
"We have a dedicated team that supports our growth as we implement multiple sortation projects," says Rodney Ham, managing director. "We are also in the process of learning. The pandemic brought many opportunities in the areas of sorting, logistics and warehousing applications, and we needed to learn this trade quickly."
With strong after-sales services bolstered by relationship-based approaches, A-Plus Automation continues to offer authentic and quality material-handling solutions while upgrading its skills and know-how. Understanding the needs and complexities of markets in Asia, the company delivers customised automation systems that feature modular and easy-to-assemble schemes supported by remote training and commissioning.
"Our goal is to export our expertise," Ham says. "We work in areas where there are gaps in the industry. We hope to provide the equipment, solutions and human resources skill sets that will help companies and partners increase productivity while benefiting their local communities."
Eyeing applications in the robotics field, A-Plus Automation is keen to connect with food conglomerates that share its values of honesty and diligence. It also seeks partnerships with local firms that are knowledgeable in logistics and e-commerce, particularly in Sri Lanka, Pakistan and Bangladesh.