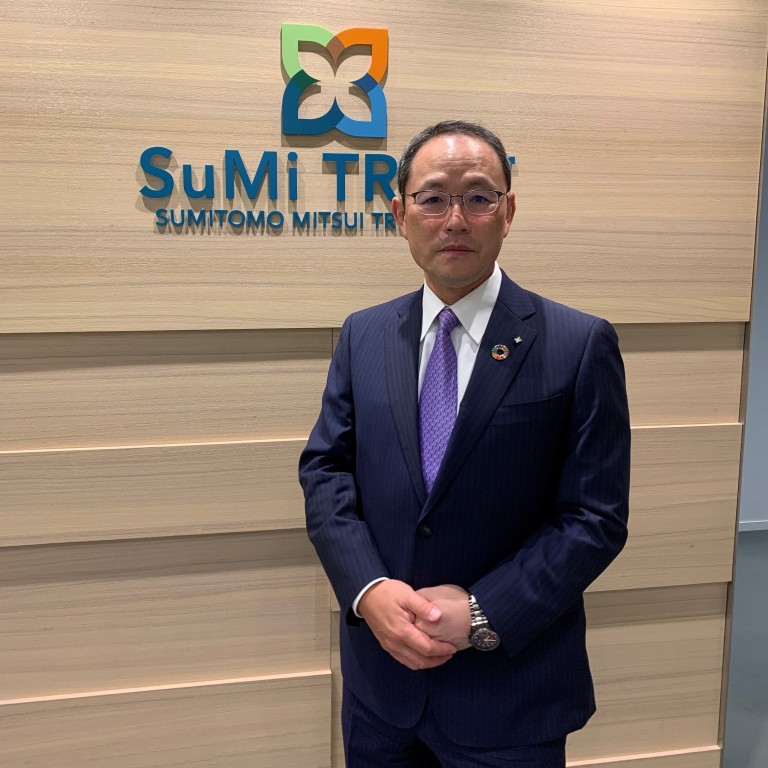 Sumitomo Mitsui Trust Bank nurtures lasting relationships to bridge regional growth
SuMi TRUST Bank is one of the world's five largest banks lending to the global shipping industry, which plays a major role in Singapore's economy
Supported by:
Discovery Reports
Country Business Reports interviews and articles by Discovery Reports

As the core bank of the fifth-largest banking group in Japan with about US$562 billion in total assets, the Sumitomo Mitsui Trust Bank (SuMi TRUST Bank) provides invaluable support to companies and economies worldwide. In the Southeast Asia and Oceania region, the bank has delegated this task to its Singapore branch, which acts as the bank's gatekeeper supporting its clients from Japan and the region. As the branch celebrates its 40th anniversary this October, it stays true to its trust banking mandate of nurturing lasting relationships with clients in fields such as corporate, project, shipping and real estate finance.
"We believe Southeast Asia and Oceania is a growing area, and by providing our products and services, we'd like to support its corporate initiatives," says Katsuji Oka, executive officer and general manager of the Singapore branch.
"We'd also like to serve as the financial bridge among investors to and from Japan as the bank offers superior capabilities in areas such as asset management, product-related financing, and exploring business and investment opportunities in Japan."
SuMi TRUST Bank is one of the world's five largest banks lending to the global shipping industry, which plays a major role in Singapore's economy. The bank also provides significant support to economies across the region as it channels considerable funding for project finance, including public-private partnership projects such as toll roads and desalination systems. It is also active in real estate financing, which the bank is increasingly focusing today on green-building projects.
Moving forward, SuMi TRUST Bank welcomes partners in the field of digitalisation as it focuses on environment, social and governance-related businesses such as projects on sustainable energy and smart nation. "We're helping change society for the good of the environment as we need to evolve and support this global transformation," Oka says. "We want to contribute more not only to business but to society as well."