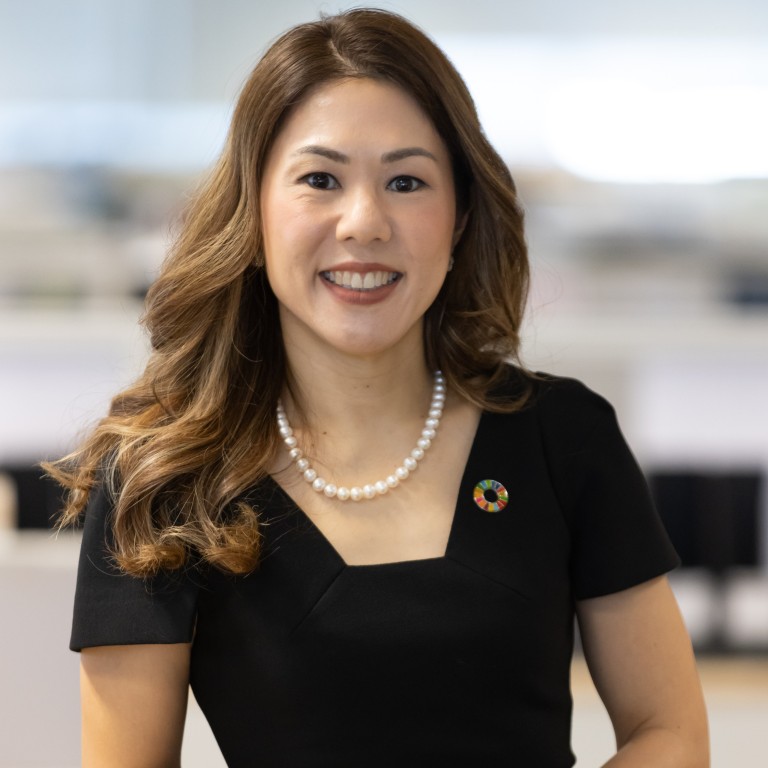 Nikko AM maximises Asian expertise in global asset management
One of the most successful pan-Asian companies in the financial services sector, Nikko AM is eyeing expansion to untapped markets to deliver its expertise
Supported by:
Discovery Reports
Country Business Reports interviews and articles by Discovery Reports
Rooted in more than five decades of fund management history within Asia, key financial service player Nikko Asset Management Asia (Nikko AM) figures prominently throughout the region. Through strategic mergers and acquisitions along with a progressive outlook on digitalisation and sustainability, Nikko AM delivers innovative asset management solutions as a global citizen with Asian DNA.
"We feel we have something unique and distinctive to offer," says Eleanor Seet, president and director of Nikko AM. "The presence that we have in different markets across Asia is diverse. We've made acquisitions over the years from banks to insurance houses and securities businesses – so the talent pool, the books of business, the heritage and the clients that come with those, offer much diversity and uniqueness."
Carrying the unrivalled prestige as one of the most successful pan-Asian companies in the financial services sector, Nikko AM boasts a stronghold spanning the Asia-Pacific, American and European markets. Outside of its headquarters in Japan, the Nikko Asset Management Group has joint ventures in Australia, Malaysia and mainland China, and offices in Hong Kong, New Zealand, Singapore, the United States, Germany and Luxembourg.
Having exponentially expanded its international reach, Nikko AM's global teams tap into the company's Asian roots, talents and core expertise: Asian-centred equities and fixed-income, along with global multi-asset strategies and portfolio solutions. The company's investment schemes include exchange-traded funds, recognised funds, authorised funds and a variety of featured funds. Such diversity gives Nikko AM leverage over most other asset management companies that focus solely on local markets.
"When your investment firm is based in Asia, your perspectives are differentiated," Seet says. "You can draw from local intel and expertise. At the same time, our global teams get to manage our clients' assets in similar time zones, giving clients access to the ecosystem and enabling client customisation."
Besides distinguishing itself by offering progressive investment management services, Nikko AM stands out by upholding remarkable company values. Be it promoting inclusivity in the workplace, focusing on corporate social responsibility or taking measures to reduce greenhouse gas emissions, the company embraces sustainability and equality for the long term. These, along with its carefully chosen pool of specialists, advisers and portfolio managers that synergise tradition and innovation, make up the propellers of Nikko AM's rapid growth and international success. Today, Nikko Asset Management Group is one of the biggest asset managers in Asia. It manages US$243.2 billion in assets, as of March this year.
"Our business is all about repeatability. It is about consistency of outperformance over time," Seet says. "You always must bring something different to the table and enrich the conversation. You must be faster and better, as you are pitted against some of the biggest and best – locally and globally."
Nikko AM aims to continue strengthening its Southeast Asian and North Asian markets and pursuing organic and inorganic acquisitions across all spheres. The company is open to partnerships with other asset management groups and welcomes collaborations regarding product distribution. Eager for further growth, the company seeks more avenues to access untapped markets and deliver its expertise in new regions, keen to serve as a bridge between Eastern and Western financial management services.
"If you're looking for growth, you must look at an international scale," Seet says. "Our roots and home markets are in Asia, which is unique as this is usually not the case for our global counterparts. We do not have the luxury of applying a one-size-fits-all approach and have always needed to be sensitive to our clients' evolving needs. Our people convey this very proposition and reflect this inbuilt diversity, which is what Asia is all about. We want to continue leveraging the successes that we have here."