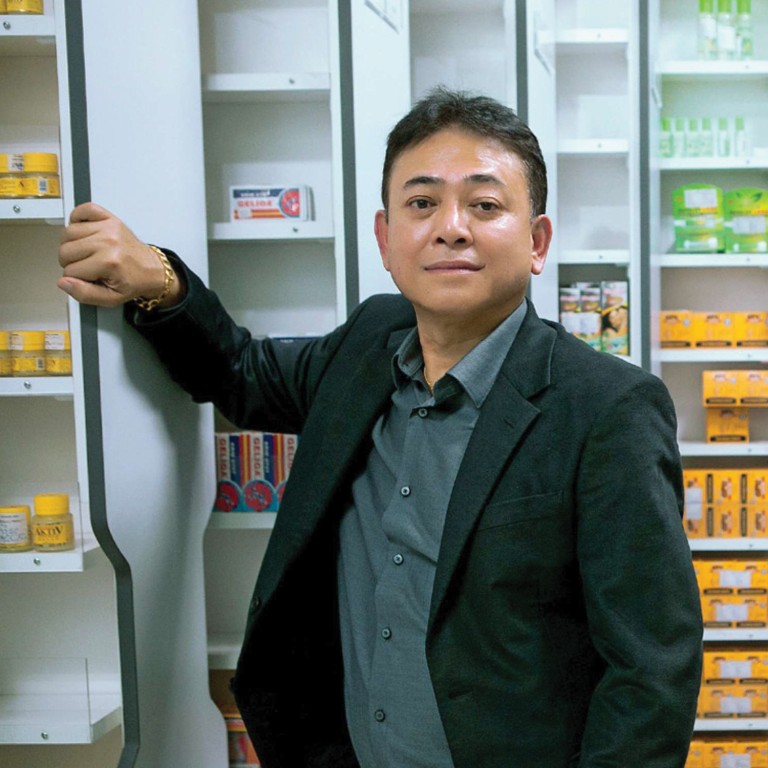 Borden's Eagle Brand of natural products soars to serve world and consumers of all ages
Driven by a rising consumer preference for natural products, Borden is expanding into emerging markets in South Asia, the Middle East and Africa
Supported by:
Discovery Reports
Country Business Reports interviews and articles by Discovery Reports
The rise of the Eagle Brand Medicated Oil has been phenomenal. From its invention by German chemist Wilhelm Hauffmann circa 1916, the product with its signature green colour and distinct fragrance has become a global success as a go-to household remedy for pain, soreness and insect bites. Its inspiring story reflects the distinct passion for innovation of Singapore-based company Borden. Today, Borden has spread its success to more than 30 countries with a diverse product offering that includes roll-ons, balms, rubs, sprays and plasters, besides the flagship Eagle Brand Medicated Oil.
"We're proud of our long history and strong brand heritage," says director Tan Lak Tho. "Our success has been driven by the foundation built by Borden's enterprising, passionate and forward-thinking founders, their second-generation members and the management."
With its sister company in Indonesia, Borden supplies more than 100 million units of various Eagle Brand products yearly to Asia and as far as the United States and Canada from its automated plants that adhere to current good manufacturing practices. It is further strengthening its global presence by expanding into emerging markets in South Asia, the Middle East and Africa.
Borden's range of natural-based products caters to diverse consumer health and well-being needs. These span from relief for headache, muscle and joint pain, stuffy nose, fatigue, stress and motion sickness to disinfectants and protection from mosquito bites. Bestsellers include the Eagle Brand Green Medicated Oil, Aromatic Medicated Oil, Aromatherapy Roll On, Muscle Rub and Balm, Eucalyptus Oil, Tea Tree Oil Disinfectant Spray, the Rhodinol-based long-acting Eagle Brand Mosquito Repellent, Warm Plaster and Inhaler.
The rising consumer preference for natural products will support the company's growth in the next decades. As such, Borden will continue to research, develop and acquire more natural-based healthcare lines suited for every generation.
"We're not standing still," Tan says. "We welcome distributors and other business partners passionate about the heritage of our Singapore-owned Eagle Brand to work with us. We want to soar like an eagle to help more people worldwide."