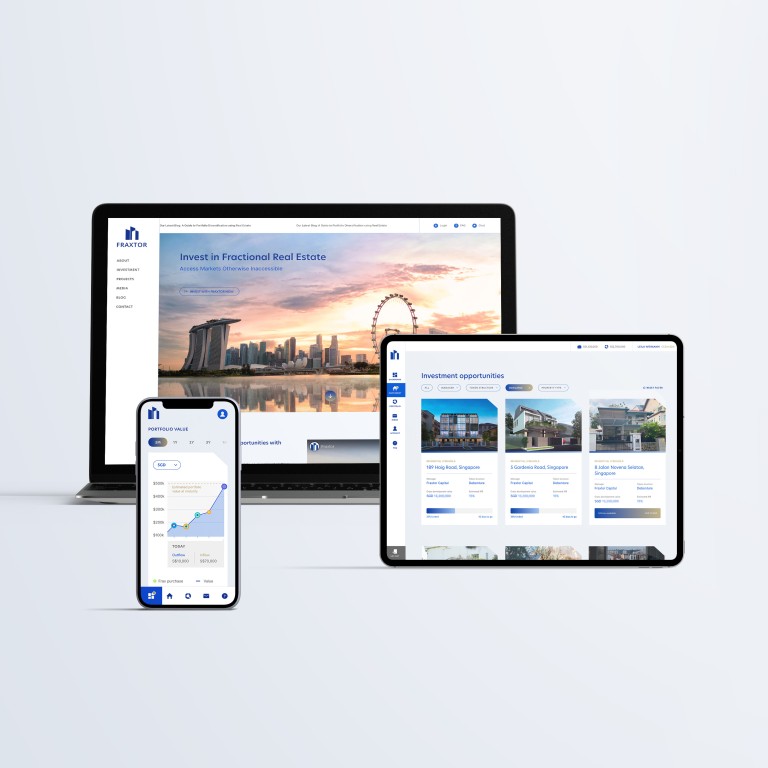 Fraxtor uses blockchain to create inclusive ecosystem for real estate investments
Creating a new marketplace for real estate investments, Fraxtor is expanding its licence to a seamless exchange system for investors to trade from anywhere
Supported by:
Discovery Reports
Country Business Reports interviews and articles by Discovery Reports
Investing in real estate has never been as inclusive and convenient. Fraxtor, a Singapore-based fintech company focusing on real estate investments, is changing the way investors participate in real estate investments. Using blockchain technology, the company has fractionalised ownership in such ventures on the public blockchain network as security tokens that can be potentially traded across the world.
"Investing in real estate requires large amounts of capital and is very illiquid. This is a hurdle for investors wanting to access such investments or diversify their portfolio," says co-founder and group managing director Oliver Siah, who is also the regional chairman of the Foundation for International Blockchain Real Estate Expertise. "Through tokenisation, we will be able to effectively reduce the entry capital for investors as well as potentially trade their tokens for near-term liquidity."
With founders comprising real estate industry veterans, Fraxtor provides investors access to exclusive real estate investment opportunities. Last year, Fraxtor tokenised and raised funding for a development project along Mount Rosie Road in the high-end Goldhill area, which was purchased for S$43.8 million (HK$246.7 million). Investors were able to participate in the coveted development project with only S$20,000.
Moving forward, the company is setting up its platform in Australia and other markets such as Hong Kong and Europe. Fraxtor is also expanding its licence to allow it to operate a seamless exchange system where investors can trade tokenised real estate interests from anywhere in the world. This is expected to raise the value of Fraxtor's tokenised capital from S$50 million today to more than S$1 billion in five years.
"We are creating a new marketplace for real estate investments, bridging investors and real estate opportunities," Siah says. "Using blockchain technology, we are simplifying the real estate investment process and fundraising efforts."