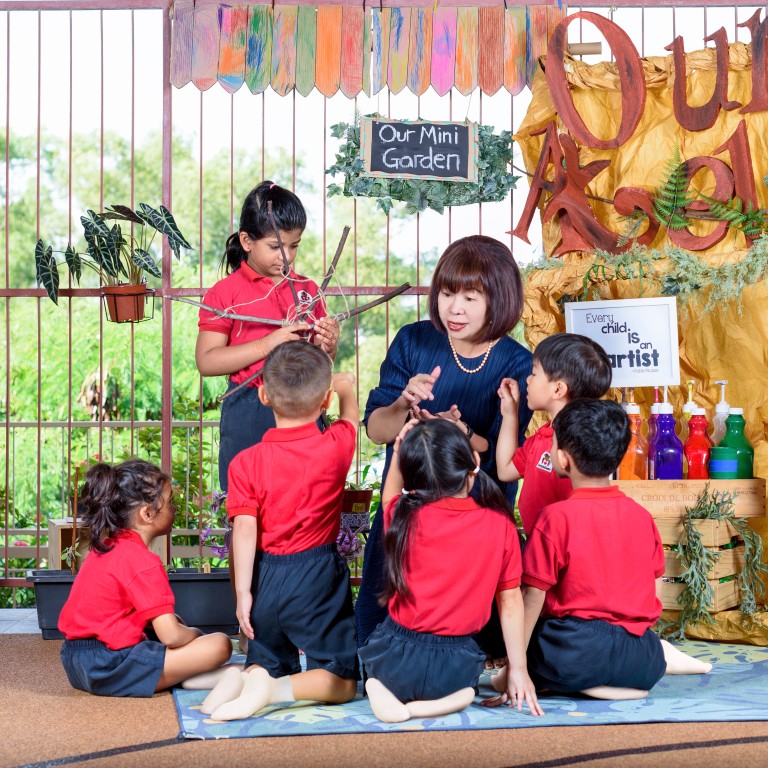 MapleBear Asiawide takes horizontal approach to expanding minds
With a mission to change the world one school at a time, MapleBear Asiawide practises more progressive and creative ways to teaching children
Supported by:
Discovery Reports
Country Business Reports interviews and articles by Discovery Reports
A great poet once stated that education is not the filling of a pail, but the lighting of a fire. With that said, many schools take a vertical approach to teaching – focusing on memorisation and academic results. MapleBear Asiawide, however, uses Canadian curriculums and a horizontal approach to light a trailblazing fire for children's brighter futures.
At MapleBear Asiawide, students study English and Mandarin as they experiment and learn at their own pace within a robust and safe educational structure. While MapleBear Global Schools operates 541 institutions around the world, its learning centres in Singapore, Malaysia, the Philippines and Thailand owe their resounding success to MapleBear Asiawide's forward-thinking CEO, Patricia Koh.
"At MapleBear, everything is about implementing the best practices for children," Koh says. "It's not about just making a profit – it's about having the enthusiasm to improve the lives of children and future generations. It was also my dream to set up a bilingual school that follows this passion."
Starting out as a schoolteacher with the zeal and ambition to improve the previously unsatisfactory state of childcare and early education in Singapore, Koh studied in Australia for two and a half years. There, she mastered more progressive and creative ways to approach teaching.
"I realised that most preschool teachers only had one-word answers for children. During activities, they asked the children to colour the sky blue, but the sky is not always blue," Koh says. "Children should look at the sky and wonder what colour the sky is today – if it is dark, if it is going to rain; why it's raining. They should be asking questions and not just regurgitating the answers they were taught."
Today, Koh is renowned for being an authority in the early education field, having trained thousands of teachers as former president of Singapore's Preschool Teachers Association and former head of the Early Childhood Department at the then-Institute of Education. In 1988, Koh started her first preschool which thrived under her leadership. She later collaborated with MapleBear Global Schools to create MapleBear Asiawide, as MapleBear's ethos matches the passion she nurtured throughout her own career.
In the past eight years with Koh as its CEO, MapleBear Asiawide has opened more than 50 centres in Southeast Asia, offering comprehensive and horizontally modelled childcare and educational programmes that are open to infants, toddlers and children until six years of age. These programmes include Bear Care – the infant and toddler care programme – playgroup, nursery, junior kindergarten and senior kindergarten.
"Each child is different and needs the attention of adults who will care for them. For infants, this is true not only for feeding and sleeping routines, but also in developing their language, listening skills and interest in the world," Koh says. "If you do not invest in a child's early years, you may end up having to help him or her catch up through extra tuition, attending special classes and helping him or her to get back on track. Children do best when given a strong foundation in at least two languages. Only then are they able to listen, understand, speak clearly, read and write confidently!"
MapleBear Asiawide welcomes partners and investors to join its growth fund aimed at establishing new MapleBear schools. Seeking steady growth in Singapore, it is also set to further establish its foothold in Malaysia, the Philippines and Thailand. It is also poised to expand to other countries in Asia including seeking greater collaborative opportunities with other MapleBear schools worldwide.
"Education is a long-term business investment for future generations. It makes a difference to the world and to the lives of many children and families," Koh says. "We can change the world one school at a time."