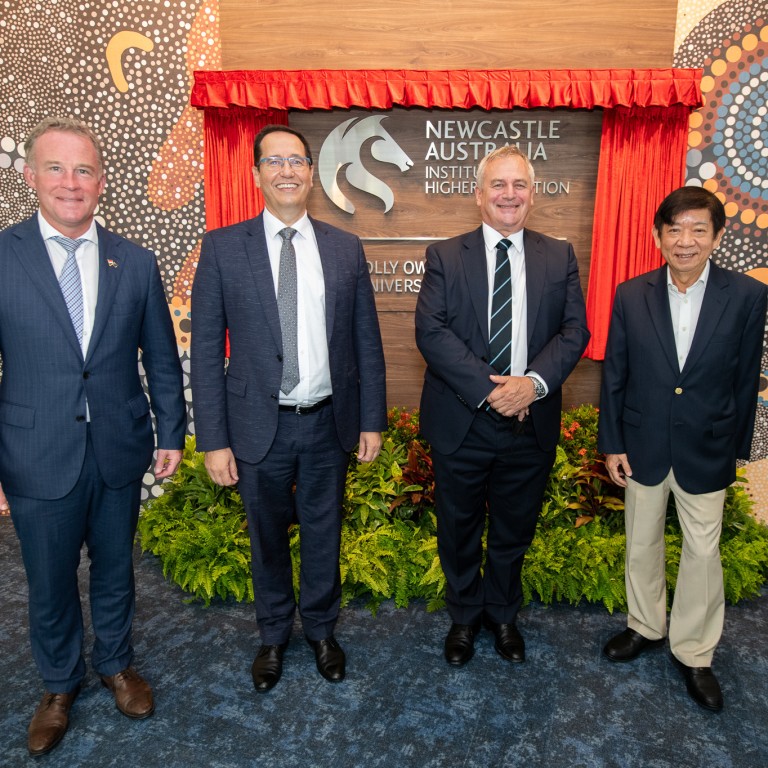 Delivering world-class niche programmes to groom industry-ready graduates
Focusing on exclusive programmes, Newcastle Australia works closely with industry partners to identify real-world skills gaps and explore new study areas
Supported by:
Discovery Reports
Country Business Reports interviews and articles by Discovery Reports
A strategic hub in Asia, Singapore boasts a competitive and highly skilled workforce, thanks to an education system designed to meet the demands of a bustling economy. Sharing the government's vision to support personal enrichment and professional development, Newcastle Australia Institute of Higher Education (Newcastle Australia) delivers top-notch programmes designed to cultivate global citizens.
"We focus on niche programmes as Singapore is a competitive education market and we only want to deliver world-class programmes," says Professor Tony Travaglione, pro vice-chancellor and CEO.
Newcastle Australia is the Asia-Pacific hub of the Australia-based University of Newcastle. In Singapore, it works with partners PSB Academy and BCA Academy to offer business, engineering and health sciences programmes. Students have access to accredited business programmes such as European Quality Improvement System (EQUIS) and Association to Advance Collegiate Schools of Business (AACSB). Outside Singapore, the university works with the University of the Thai Chamber of Commerce in Thailand, BINUS University in Indonesia and Van Lang University in Vietnam to bring the University of Newcastle brand of world-class education to more students in Asean.
Working closely with industry partners, Newcastle Australia is privy to real-world skills gaps. It banks on its research aptitude to explore new study areas. Part of a pipeline of launches, the Master of Business Psychology has commenced this year with the first intake in August. Other programmes that are launching in the next 12 months are Bachelor of Biomedical Science, Master of Health Economics, Management and Policy, and Master of Special and Inclusive Education. The institute also seeks expansion into niche postgraduate education.
Among the global leaders in education and research, University of Newcastle ranked 192 in the QS World University Rankings this year. It was awarded the A$50 million (HK$266.6 million) trailblazer grant from the Australian government and another A$150 million from industry partners for its leadership in the clean energy and sustainability spaces. It plans on exporting this expertise to Singapore.