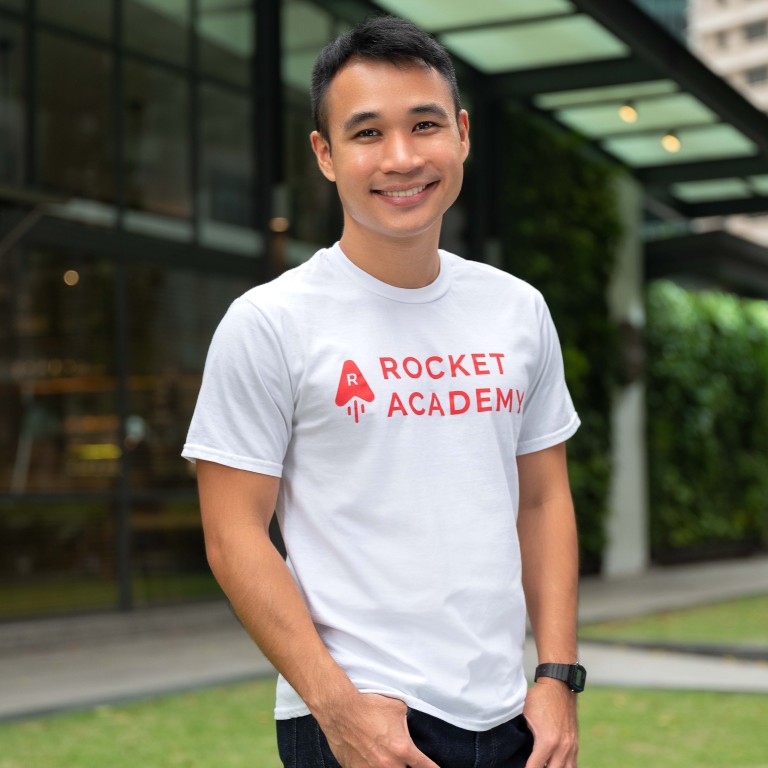 Rocket Academy launches pioneering programming lessons
Holding fully online boot camps for aspiring coders, Rocket Academy boasts of a 100 per cent employment rate for its graduates
Supported by:
Discovery Reports
Country Business Reports interviews and articles by Discovery Reports
As the world relies exponentially on technology to carry out e-commerce, logistics, security, social media, banking transactions and more, the demand for computer programmers to create applications for these services sharply increases. While the shortage of such software engineers is predicted to exceed 80 million by 2030, coding boot camp Rocket Academy sets out to shorten this gap by providing top-quality content, networking opportunities and a global teaching reach to aspiring students.
"One hundred per cent of our boot camp graduates have gotten software engineering jobs within six months of graduating," says Neo Kai Yuan, CEO. "This indicates that the demand for software engineers is high, and we have a rigorous selection programme. Our applicants undergo tests that measure their coding aptitudes and communication skills such that we are confident that anyone who is in our course will be able to get a job in software engineering."
While computer science courses in traditional universities take two to four years, and other online coding boot camps offer three month-long programmes, Rocket Academy maximises its students' time by offering 100 per cent online, six month-long full-time courses. The academy uses a flipped classroom model, condensing critical theories and modern software lessons and delivering these through pre-recorded materials, daily classes, on-demand chat systems and biweekly lectures from Asia's top software engineers.
With a vision to become the top software engineering school regionally – and eventually, internationally – Rocket Academy invites more backers to join its robust line-up of investors. As it expands to Hong Kong this year, the academy also welcomes collaborations with governments and seeks partnerships with employers and technology companies looking to recruit world-class programmers.
"We believe we can train a million software engineers by 2030," Neo says. "Today, there are so many people who want to hire software engineers – and the opportunity is here. Rocket Academy will take care of you."