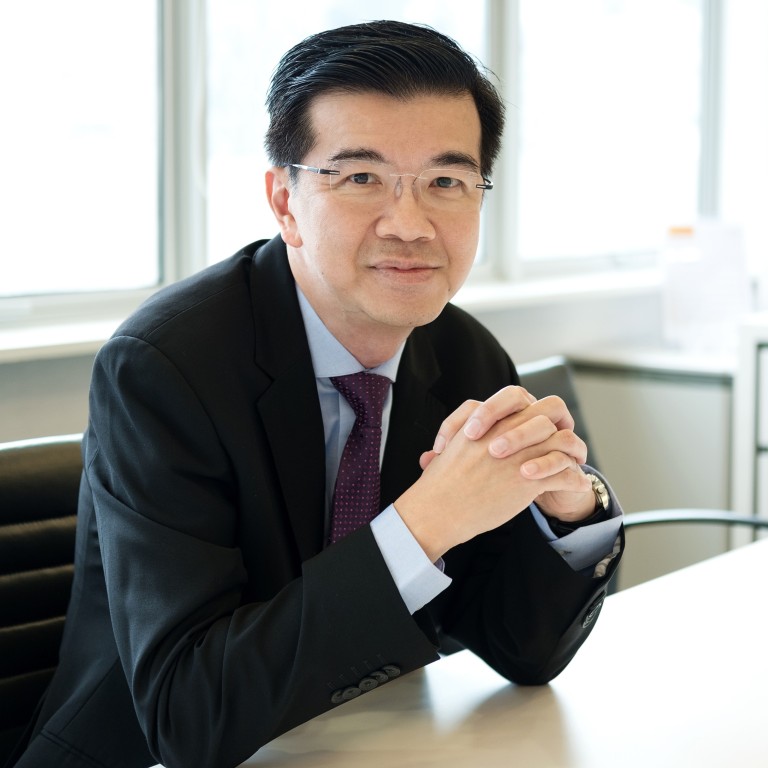 Continental Automotive delivers driverless mobility using holistic approach of continuous learning
The company expects to soon roll out the very first driverless vehicles onto the streets of Singapore
Supported by:
Discovery Reports
For Lo Kien Foh, smart mobility requires simply more than key technologies such as artificial intelligence (AI) and robotics. The president and CEO of mobility services specialist Continental Automotive Singapore believes being future-ready requires a holistic approach driven by continuous learning, innovation and inclusive participation of employees and partners.
"We want to break the cycle and pique the mind of every individual," Lo says. "We wish to achieve complete synergy from all the people we work with, encouraging them to learn and 'contivate' or continuously innovate."
Such a commitment has already delivered groundbreaking results. The company expects to soon roll out the very first driverless vehicles onto the streets of Singapore. To bring this vision into reality, Continental Automotive Singapore started to collaborate with autonomous vehicle (AV) pioneer EasyMile in November last year. 
"It is a step further into building competence here in Singapore in the area of intelligent transport systems and smart cities," Lo says. "We are enhancing the whole ecosystem to enable the AV technology to move forward."
Fully supported by the Continental Group present worldwide, the partnership has formed the AV Research and Development Team comprising 10 members each from EasyMile and Continental Automotive Singapore. The project will look into AI, machine learning, robotics and other technologies crucial in perfecting driverless mobility such as human-machine interface, intelligent connectivity and other information management solutions for vehicles and beyond.
 
In line with its holistic approach, the company is pursuing innovation on all fronts. Continental Automotive Singapore is similarly supporting DigiPen Institute of Technology on the Attach and Train Programme for areas such as embedded and AI software. Aimed at reskilling engineers wanting to shift from one domain to another, the scheme incorporates or "attaches" participating engineers to the company to train them for later deployment elsewhere within the group.
"We want to ramp up the competence of our people for skill sets crucial for the future," Lo says. "We want to retrain engineers not only through on-the-job training programmes but also by using an academic path where they can acquire engineering certificates for their chosen new fields."
The company has started this endeavour by establishing the Software Academy, a global learning initiative designed to improve and expand the skills of software engineers with the goal of building up the same know-how across the organisation. Continental Automotive Singapore has also partnered with other universities to expand their curricula. It has, for instance, jointly developed with Singapore Institute of Technology a three-year Bachelor of Engineering with Honours Programme in Telematics (Intelligent Transportation Systems Engineering), an interdisciplinary field that encompasses areas such as vehicular communications technologies, smart mobility and connectivity.
The company also pursues knowledge sharing between its different business units. Such cross-functional training goes beyond the technical aspects to include soft skills development for leadership, project management or communications to promote a truly comprehensive and inclusive top-down/bottom-up approach to continuous learning.
To facilitate its learning and research initiatives, Continental Automotive Singapore has built a third modern building. Designed to create a conducive atmosphere for learning and exchange of ideas among its growing diverse staff, the new structure features wide open spaces, ample natural light, bright colour schemes and the latest green technologies.
"We are growing not only in depth but also in breadth," Lo says. "We want to make sure that our journey towards becoming future-ready is innovative as it is inclusive."

This content has been created under the direction of an advertiser. It contains no editorial input or review from the South China Morning Post (SCMP), nor does it reflect the position of, or the editorial standards used by, the SCMP. The advertiser has paid for and approved the content.