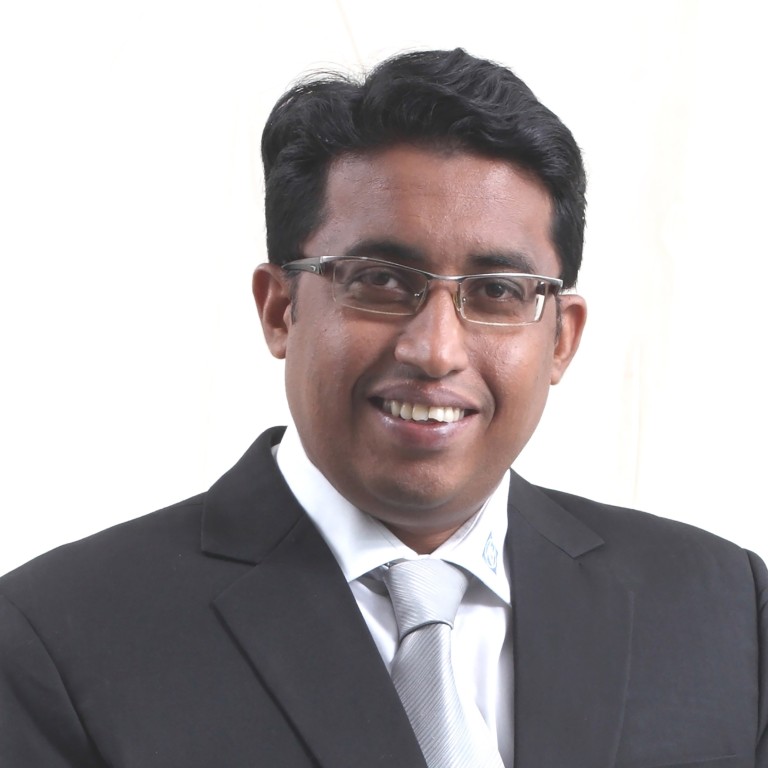 ZF Asia Pacific is the region's one-stop shop for next-generation mobility
The company guarantees the performance and efficiency of vehicles throughout their lifecycle, with integrated solutions and the entire ZF product portfolio
Supported by:
Discovery Reports
By supplying the majority of vehicle component requirements for passenger cars, commercial vehicles, marine and other applications, ZF Asia Pacific delivers the future of mobility and superior after-sales service all under one roof. This business model allows the company to ensure clients' convenience, quality and value for money from its product and service offerings, which range from drivelines and chassis to airbags and sensors.
"If you have one company that is responsible for majority of the system, then it is much easier to support clients in terms of diagnostics, troubleshooting or even creating a platform or prototype," says Sheerhan Jeaudeen, managing director of ZF Asia Pacific. "I think this is our biggest advantage; that we are able to provide end-to-end support for our customers, from the first sale to the end of warranty or life of the product. We believe our products provide the best total cost of ownership."
As the regional aftermarket arm of global technology leader ZF Group based in Germany, ZF Asia Pacific guarantees the performance and efficiency of vehicles throughout their lifecycle, with integrated solutions and the entire ZF product portfolio. Broad as it is, the company's offering continues to evolve and grow along with the latest trends in mobility.
The company's passion for innovation goes back more than 100 years ago when it developed among the first gearboxes and engines for airships. Having been with the company for 17 years, Jeaudeen has witnessed the dramatic shift in its focus from mainly the mechanical aspect into electronic and other related technologies.
"We always work based on the guiding principles of 'see, think and act', which drive our journey into the new technologies," Jeaudeen says. "The 'see' aspect refers to our systems for autonomous driving such as cameras, sensors and radars, while 'think' is the pro artificial intelligence, the electronics and vehicle management systems. The 'act' is the mechanical portion that brings everything together and physically moves people from point A to B. Such a highly holistic approach definitely makes us one of the key players moving forward into the future."
To drive this strategy, the group reinvests about 6 per cent of its turnover every year in research and development. It has also acquired companies such as TRW, and is in the process of acquiring WABCO. Strong in active and passive vehicle safety technologies, these acquisitions are expected to expedite the group's evolution. The new e-mobility division of the ZF Group showcases this desire to be an innovation leader as it foresees electric vehicles accounting for about 30 per cent of all vehicles by 2030.
"The development of technology has been quite rapid in the past three to five years, and we have to keep up with that," Jeaudeen says. "We have to instil a new culture and fresh mindset together with a new organisational structure and way of managing our day-to-day business to be able to adapt to the change as efficiently and swiftly as possible."
As part of the group directly facing its customers across the region, ZF Asia Pacific plays a crucial role amid this corporate transformation. The company is significantly developing its Asian segment by collaborating with leading companies such as China-based carmaker Geely and e-commerce company Baidu. ZF Asia Pacific is also present in 13 countries across the region, and strives to develop services especially suited to the requirements and expectations of each market.
"We are always open for partnerships, continuously looking at how we can collaborate to consistently grow and develop the company," Jeaudeen says. "We have the right products, the appropriate service support and the right approach to capture the Asian mass market. We continuously strive to meet our customers' requirements and to fulfil the market's needs."