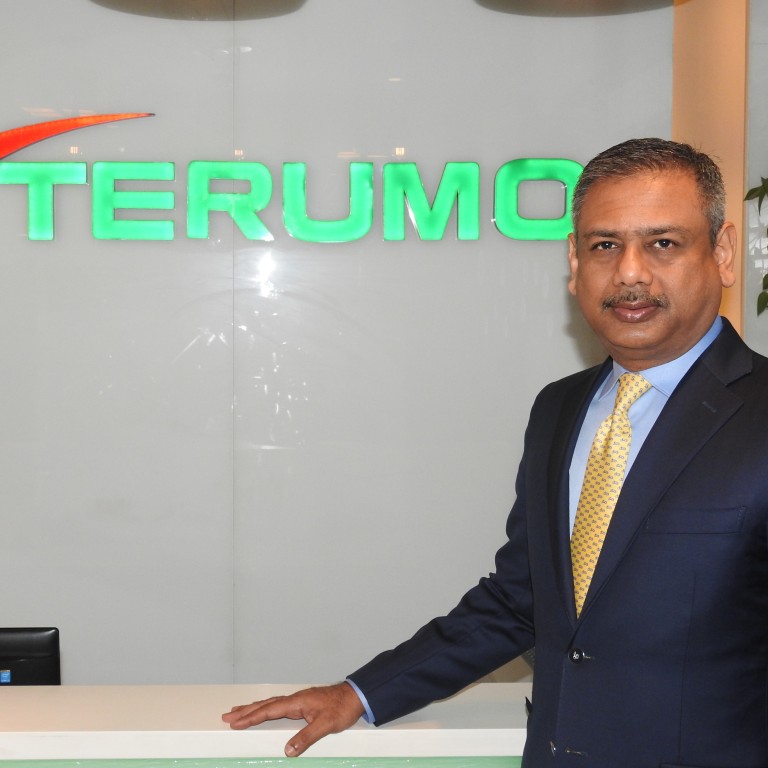 Terumo Asia focuses on uplifting value-based care in the region
Company develops, manufactures and distributes products for a broad range of uses including cardiothoracic surgery, interventional procedures and transfusion medicine
Supported by:
Discovery Reports
Founded on the credo of "Contributing to society through health care", Terumo Asia Holdings is determined to help evolve the heath care systems of Southeast Asia and the region's other emerging economies towards preventing disease, disability and death. While this is a tall order given existing institutional and financial gaps in its markets, Terumo Asia is undaunted with its strong appetite to bring value-based care to Asia. As one of the world's leaders for innovative medical technologies and a sizeable player in Asia's emerging economies, Terumo considers it an obligation.
"Market leaders have the responsibility to create and sustain markets," says Probir Das, Terumo's leader for Asia and India. "Patients are at the centre of everything we do, and that legacy has continued."
The legacy began 97 years ago. With fellow medical scientists, Dr Shibasaburo Kitasato – renowned in Japan as the father of modern medicine, founded the predecessor of Terumo Corp in September 1921 with the intention of manufacturing the most reliable clinical thermometer possible in post-World War I Japan. Within six months, Sekisen Ken-onki Corp came up with its first product: Japan's first-ever locally manufactured clinical thermometer. This inspired the company's present identity – the name "Terumo" having been taken from the German pronunciation of the word "thermometer".
Now a global leader in the medtech industry, Terumo Corp develops, manufactures and distributes top-quality products for a broad range of uses including cardiothoracic surgery, interventional procedures and transfusion medicine. It also manufactures an array of syringes, needles and several other products for hospitals and doctor's offices.
An early mover in Asia, the Japanese company quickly made an impact in the 1980s by bringing in Japanese doctors and global medical specialists to radically raise health care awareness and treatment skills in the region's developed and emerging economies. Today, it is engaging Asia-Pacific with a renewed commitment to uplift standards of care in the best ways possible, at the speed of life.
Terumo Asia, with jurisdiction over Southeast Asia, South Korea, Australia and New Zealand since 2012, is building on fundamental investments spanning the past 35 years by improving the adoption of advanced medical technologies in emerging economies. It has paved the way through stringent regulatory compliance for breakthrough products and incremental innovations. Over the next five years, Terumo Asia is committed to bringing in hi-tech products and finding economically viable ways of reaching patients with these advanced solutions.
"We are in Asia for the long haul," Das says. "We support government health programmes because we want affordable access to health. There are about 100 million people in the Philippines, for instance, but a low number of angioplasties performed annually. How do we improve access and make sure that patients benefit? That could mean bringing in overseas trainers or even co-creating infrastructure. We need some experiments here, and our appetite for experiments in Asia is very high."
Terumo Asia has started operating focused medical affairs and business development units so that it can immediately cater to the health care needs of local markets with a refreshed outlook. It is keen on partnering with start-ups towards improving the scalability of high-quality products with life-changing potential.
Terumo Asia welcomes distribution, local manufacturing and clinician partners towards advancing technologies in renal therapy and diabetes management. It will strengthen its innovative transradial intervention and launch breakthrough products across Asia such as AdSpray, Japan's first sprayable adhesion barrier gel, and the Ultimaster Tansei advanced drug eluting stent.
"The patient's well-being is at the fundamental core of everything we do. That will not change. We will also remain ever-ethical and ever-compliant. These are non-negotiable because we are a 97-year-old company intent on serving patients for the next century," Das says.