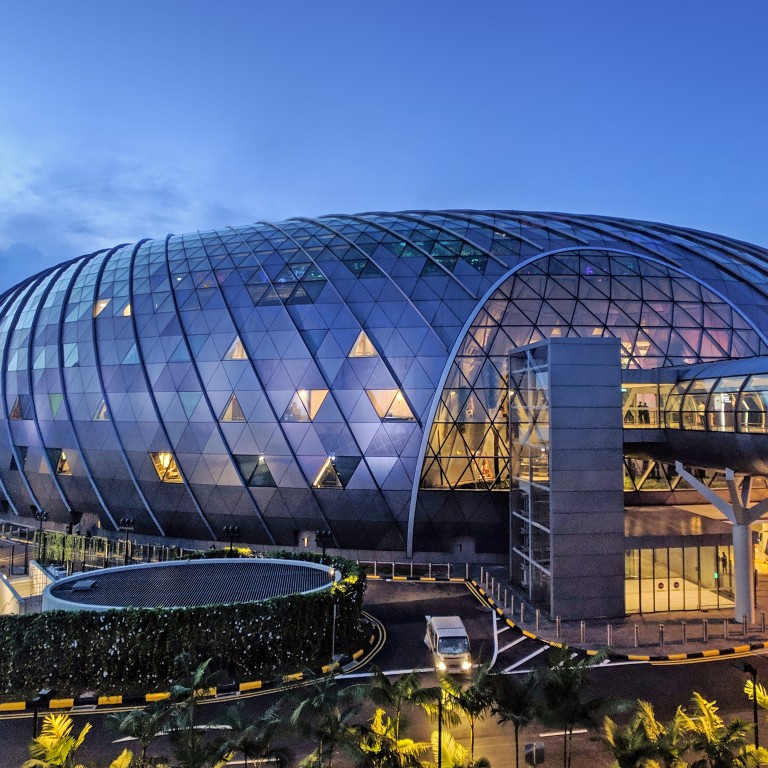 RSP globalises visionary planning and design ethos
RSP continues a legacy that is visible in countless community-centric public spaces across Asia and the Middle East
Supported by:
Discovery Reports
A timeless quality permeates Jewel Changi Airport, now one of the world's must-see destinations in Singapore where nature meets retail in a veritable display of multidisciplinary proficiency. Standing in front of the HSBC Rain Vortex, observing the robust structural steel system that holds together the precisely engineered dome-shaped roof, leaves one with a feeling of amazement mingled with hope for the future.
The monumental icon depicts the prowess of Singapore, the island-nation that made Southeast Asia a global investment destination. This is a development by Jewel Changi Airport Devt, where RSP Architects Planners & Engineers is the executive architect and civil and structural engineer for Jewel. Once again, RSP continues a legacy that is visible in countless community-centric public spaces across Asia and the Middle East.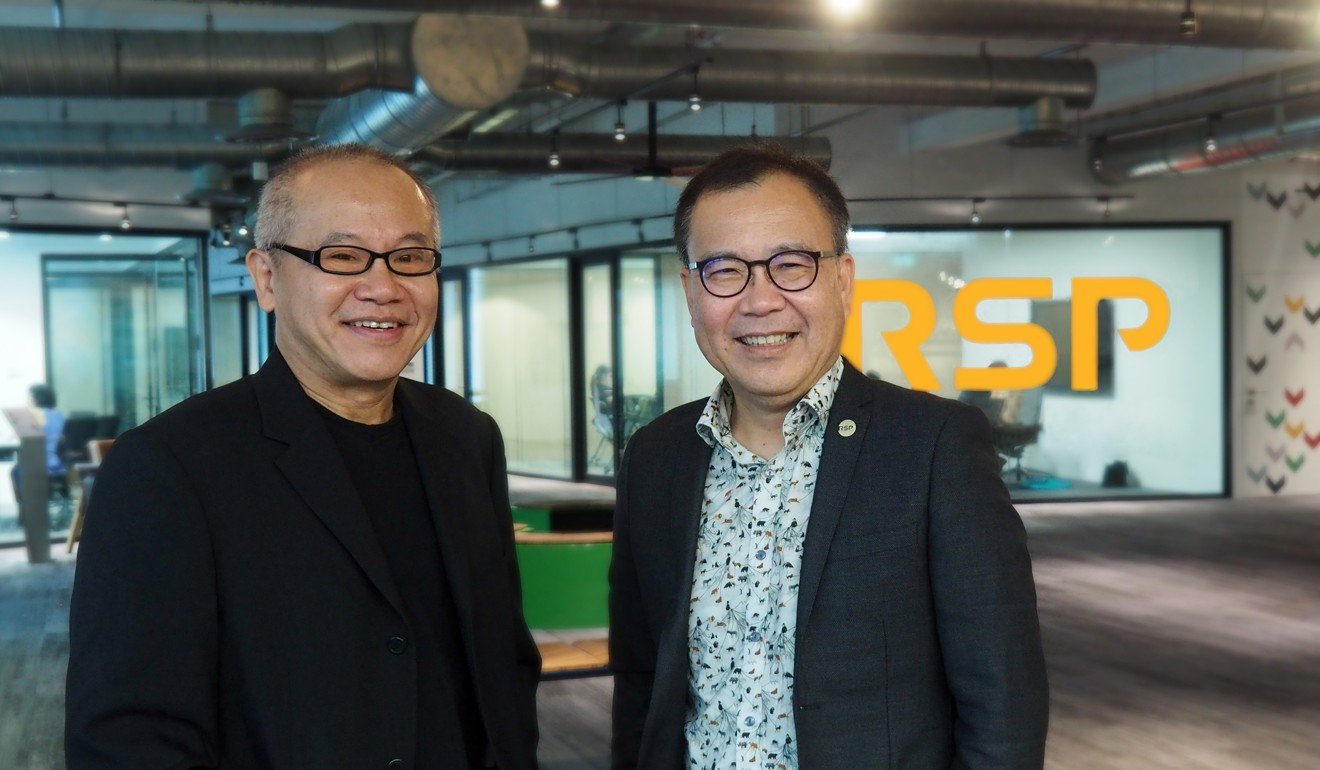 One of the largest architectural firms in the region, RSP was founded and has been headquartered in Singapore since 1956. Its company ethos is well-known and widely recognised in the design and construction industry globally – that is, to design environments with a vision to enrich and transform lives.
"We exist because there is a higher calling, a certain service order that as architects and engineers, we have the skill sets to make a difference," says Seah Chee Kien, managing director.
It is a perspective that considers the possibilities for at least 60 years, the lifetime of a building, and taking in the aspirations of developers, operators and end users in designing entire built environments.
RSP finds the right balance with its multidisciplinary approach, enabled by a talent pool comprising more than 1,100 experts in town and master planning, urban design, architecture, engineering and interior design.
"We dream big, but we have to deliver the dream," says Beh Swee Chiew, managing director. "At the end of the day, every project is about delivery – how you're able to crystallise the design intent and make it commercially viable."
Seah and Beh make up the new generation of leadership at RSP. A registered professional civil engineer and senior member of The Institution of Engineers Singapore, Beh leads RSP's engineering division with a focus on structural design and project management. Meanwhile, Seah, who is a registered architect with a design portfolio spanning more than 30 years, leads the architectural division. His design philosophy mirrors that of RSP's – society is immensely influenced by its public spaces, and the interface between the private and public spaces. Architects therefore have the responsibility to connect the past, present and future in the surviving milieu.
"I don't subscribe to searching for the right answers," Seah says. "It's really about searching for the right questions. If you get to the right questions, you should have a range of answers to develop and work on. I tend to look at the intangibles and the essence because that's how you arrive at the right balance."
Finding the balance is key to the success of RSP, both in the execution of individual projects and in preserving the firm's legacy as a home-grown champion through an evolving body of work.
"It is the willingness to adapt to changes and be progressive that sustains our success," Beh says. "We have to respond to the environment, and the only way to survive is obviously to adapt to whatever the outcome, the new way of doing things, or else become obsolete."
Future-ready
Singapore's continuing thrust to shape a future-ready built environment and to export its expertise in planning, building and construction keeps RSP busy in multiple arenas.
On the domestic front, the firm exhibited true patriotism by fast-tracking the National Archives of Singapore (NAS) Building to commemorate Singapore's bicentennial year. Reopened earlier this year in time for the bicentennial celebrations, the NAS Building originally housed the Anglo-Chinese School (Primary). To restore the historical character of the building, RSP reinstated the original concrete shell roof of the veranda and retained key architectural elements of the building. In complementing the government's streetscape enhancement works in the area, the firm also pushed back the building's boundary fence to provide an inviting welcome to the public. With the goal of creating a safe haven for preserving history, RSP designed thoughtful and efficient spaces for the public to appreciate the historical artefacts using modern and enhanced facilities.
"That's the treasure trove of our historical data, so it is meaningful in that sense and especially because of the bicentennial," Seah says. "It's a good year to look back to what has taken us here – our contributions spanning a truly wide spectrum of different projects."
This year alone, RSP is adding another Singaporean landmark to an already impressive portfolio. After Jewel Changi Airport and the NAS Building comes Funan, a mixed-use development of CapitaLand seen to be the island-nation's next major lifestyle destination.
Opened in June, Funan comprises retail, office and co-living components with a total gross floor area of 889,000 square feet. Positioned as a social retail platform, Funan houses an urban farm, an indoor rock climbing wall, a rooftop futsal facility and a live theatre venue. To incubate new retail concepts, Funan features a Tree of Life centrepiece with plug-and-play retail pods that host pop-up stores. In support of the nation's car-lite movement, Funan is the first commercial development in Singapore to allow cycling through its building, complemented by a bicycle hub with end-of-trip amenities.
Designed for the millennial lifestyle, Funan emphasises social connection, wellness and sustainability. In collaboration with Woods Bagot, RSP seeks to establish the live-work-play hub as the new anchor destination in Singapore's Civic District to revitalise the heritage district with a myriad of activities.
Building communities
Creating open spaces to promote a variety of interactions is part of RSP's legacy. This approach in ION Orchard bridged the gap between upscale shopping and regular street activities along Orchard Road, where visual fluidity achieved spatial and social interconnectivity, elevating the shopping destination into a transformative space.
In the United Arab Emirates at Dubai's Palm Jumeirah, the firm designed architecture and interiors with a holistic approach to create a distinct identity for the Nakheel Mall and Palm Tower and offer a distinctive retail and lifestyle experience. The expansive shopping and entertainment hub features lush greenery along with interior and outdoor spaces that are interconnected, creating a new lifestyle destination on Palm Jumeirah and promoting interaction between the young and old in spaces that are rooted in the local vibe. The development is also anchored by a 300-key, five-star hotel operated by St. Regis featuring a rooftop beach club on the 52nd floor that has a 360-degree infinity swimming pool and a public viewing deck offering some of the best views of the Dubai skyline.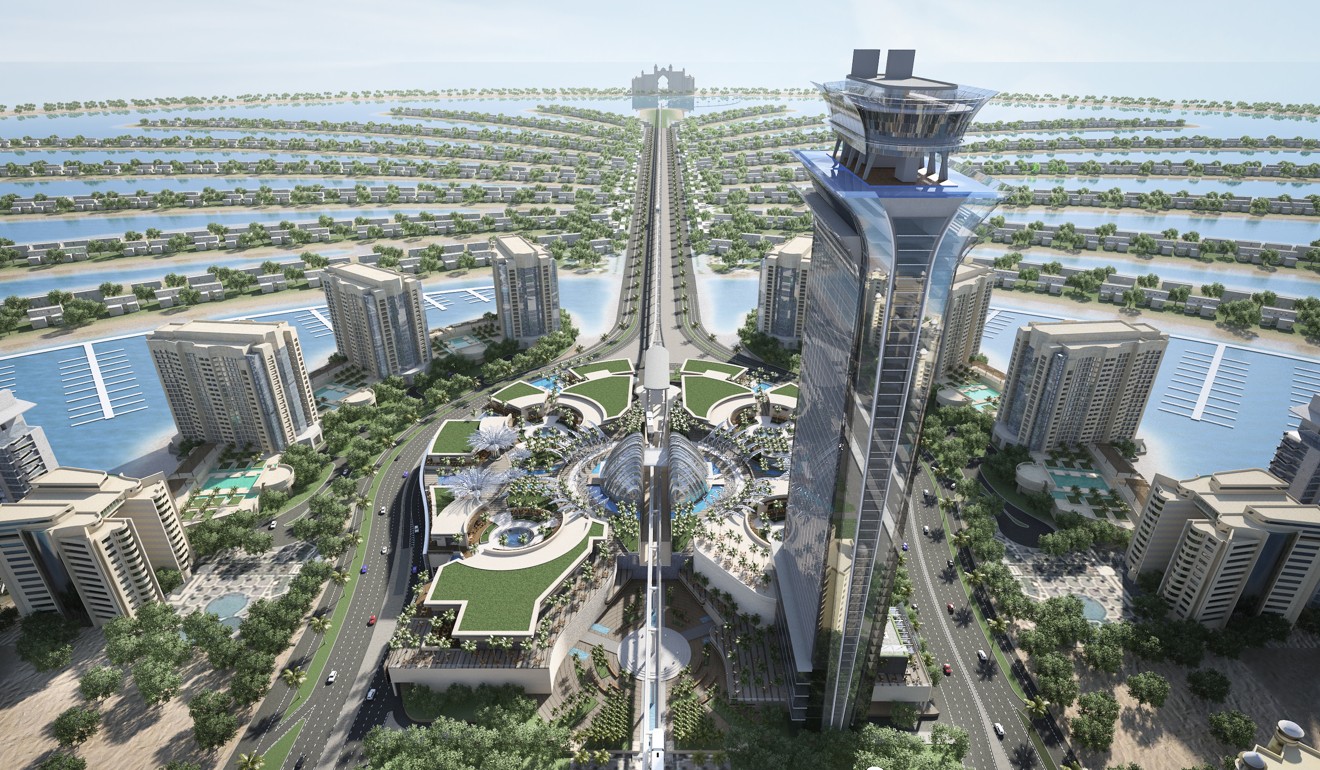 At the 900,000-square-metre Deira Mall, also in the UAE, RSP depicts a modern city with an essence of outdoor life. The mall, which has more than 1,000 retail, food and beverage and entertainment outlets, is the centrepiece of Deira Central, a mixed-use community space set in extensive parkland. The star feature of Deira Mall is a state-of-the-art retractable glass roof that brings natural light into the complex and allows for open-air shopping during cooler months.
"Understanding the specific group of people and their particular needs is inherent in place-making, and then finding the solutions that would strengthen their connections – these are fundamental to the success of a project," Seah says. "Underlying all this is the aspiration to uplift people and to build communities as cultural balance sets in."
Collaborative and multidisciplinary
Being an old hand in an industry that requires precision to validate passion, RSP tackles its own growth systematically. In its customary project collaborations with specialists from various fields, the firm strives to arrive at higher-calibre solutions based on the synergy of multidisciplinary expertise and the accumulation of knowledge from such exchanges.
"You always need to be challenged by different perspectives, and then you get to understand different platforms," Seah says. "We learn as much from mistakes as from successes, and we don't flinch away from criticism."
But the more important task is to scale the unprecedented heights. As a major industry player, RSP meets the challenge head-on with acumen for sensing the next stage in the continuum and bringing it to life in the most appropriate platform.
The inspiration comes from a healthy interaction among clients, partners and project teams, embracing variety and uniqueness at the same time in best efforts to realise clients' dreams. Recognising the sentiments of people who will live those dreams is as much a part of the process as honouring the legacy carried forward with every development.
RSP won the international architectural design competition for the Hindu Mandir Cultural Complex in Abu Dhabi with its proposal to create a Hindu spiritual oasis in the UAE that is anchored in the values and traditions of the culture. Designed to become a gathering place for the 3.3 million Indians residing in the UAE, the Mandir is also being built to promote interfaith dialogue, pluralism and universal human values.
Reflecting these purposes, RSP brings forth the feel of a tranquil oasis in the desert with its design, and pays homage to Hindu culture with architectural gestures such as monolithic stone blocks and step wells surrounding the Mandir. Within the complex will be exhibition centres, convention halls, a 1,500-seat dining hall, learning facilities and sports areas to welcome the millions of international tourists expected to visit the monument.
Over the years, RSP has earned multiple awards for its visionary work. Notable are the Green Mark Platinum and Universal Design GoldPLUS awards from the Building and Construction Authority in 2012 for CapitaGreen, which showcases intelligent building technology and design to sustain indoor air quality in what was then the most "green" building in Singapore's central business district. Last year, RSP won a Structural Steel Excellence Award for "The Most Innovative, Efficient and Productive Use of Steel Structures in the Built Environment" for Terminal 4 of Singapore Changi Airport. It was the second time that the Singapore Structural Steel Society recognised RSP's innovation, the first having been in 2016 for the Sentosa Intra-Island Cableway, where the firm was the architect and civil and structural engineer.
"We do the groundwork for the longer view," Seah says.
Global resource pool
Multiculturalism lies at the heart of Singapore's success and a tenacity for growth in the face of peculiar limitations as an island-nation: land scarcity and limited natural resources. Its continuing effort to create more space for a diversifying economy is reflected in the Construction Industry Transformation Map that guides its design and construction practitioners today. Green Buildings, Design for Manufacturing and Assembly, and Integrated Digital Delivery (IDD) are its tools to realise a future-ready built environment.
This future will someday include underground living spaces. In the meantime, the government aims to export its model of "liveable density" founded on innovative design that uses "green" and "blue" elements such as parks, rivers and ponds within high-rise developments to create more space. RSP is a leading player in Singapore's bid to spread its concept of liveable density across Asia and to the rest of the world where it is needed.
Among the largest foreign consultants for design and planning in China and India, RSP has helped create sustainable commercial developments in mainland China and hi-tech offices in India. Its urban planning expertise has been critical in the modernisation of Guangzhou, Hangzhou, Xiangyang, Zhuhai and Jinan, for instance. Meanwhile in India, excellent master planning of the country's first integrated business park, the International Tech Park Bangalore, established what is known today as the Silicon Valley of India.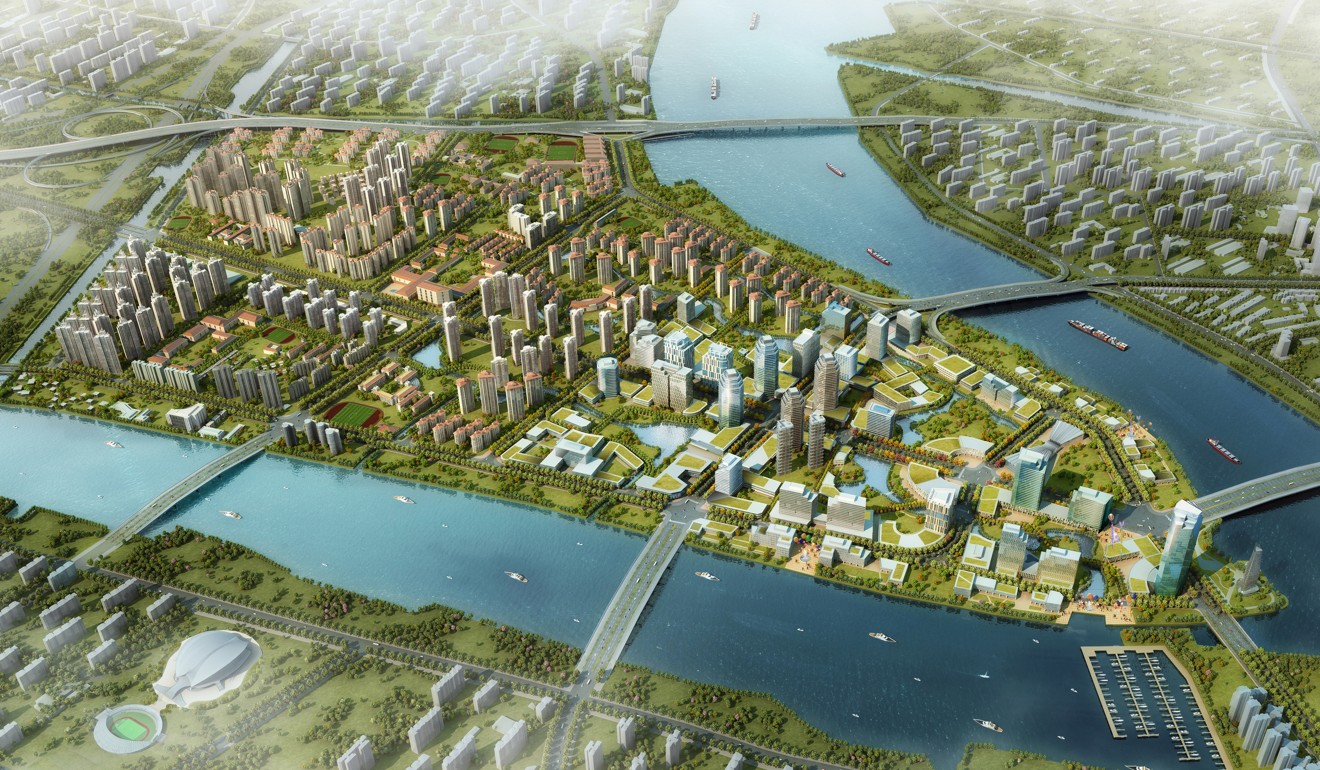 Over the past few years, RSP has extended its influence in mainland China with the completion of the Fuzhou Strategic and Master Plan for the Fuzhou City Urban Rural Planning Bureau, and the Doumen New Town Detailed Plan and Urban Design for the Zhuhai Doumen District Planning Bureau. The long-term strategic plan and comprehensive master plan for Greater Fuzhou and its central city, which covers 12,155 square kilometres, foster sustainable urban growth by extensively retaining existing rivers and driving growth towards the coastal zone of the East China Sea. For the Doumen New Town which spans almost 42 square kilometres across three large rivers and six riverbanks, RSP endeavoured to integrate urban life with nature through the thoughtful planning of road and rail systems. With enhanced connectivity between the urban centres, land values have appreciated in the regional centre of Central Zhuhai, especially along the coastline.
Within commercial spaces such as Dareway Software Campus in Jinan, and Kirin Place, a retail mall in Beijing for which the firm won the Successful Design Award in 2017, RSP has likewise injected interconnectivity solutions.
"We have been able to apply the range of urban solutions developed in Singapore with the government's early start in future-proofing our built environments," Beh says.
RSP has 12 offices globally located in China, India, Malaysia, the UAE and Vietnam. Across its projects in these countries, the firm serves as the one-stop service provider of design, engineering and specialist services, bringing its signature collaborative approach to business and design.
It established a design hub in Dubai to cover a fast-expanding portfolio of projects in the Middle East and North Africa along with countries in Central Asia such as Kazakhstan.
"Our resource pool is now global," Beh says. "We are consolidating all our strengths, expertise, experience and solutions in each of the regions, to then be able to provide design solutions and outcomes that are more relevant in today's context. The strength of the design and talent pool comes from all our offices rather than a singular local approach."
In Southeast Asia, RSP is focusing on exporting Singapore's IDD approach, which aims to connect various industry parties involved in building and construction projects through digital information. Through real-time coordination, project implementation is made more efficient and eschews delays.
"You have to be a global citizen, but then you cannot lose your roots," Seah says. "RSP may inevitably be seen as a microcosm of Singapore. Imbued in all our architects and engineers is a sense of responsibility that differentiates us. It's the recognition that in the end, it's an honour or privilege to be part of the bigger scheme of things. To me, that's what will live on longer than any of us."