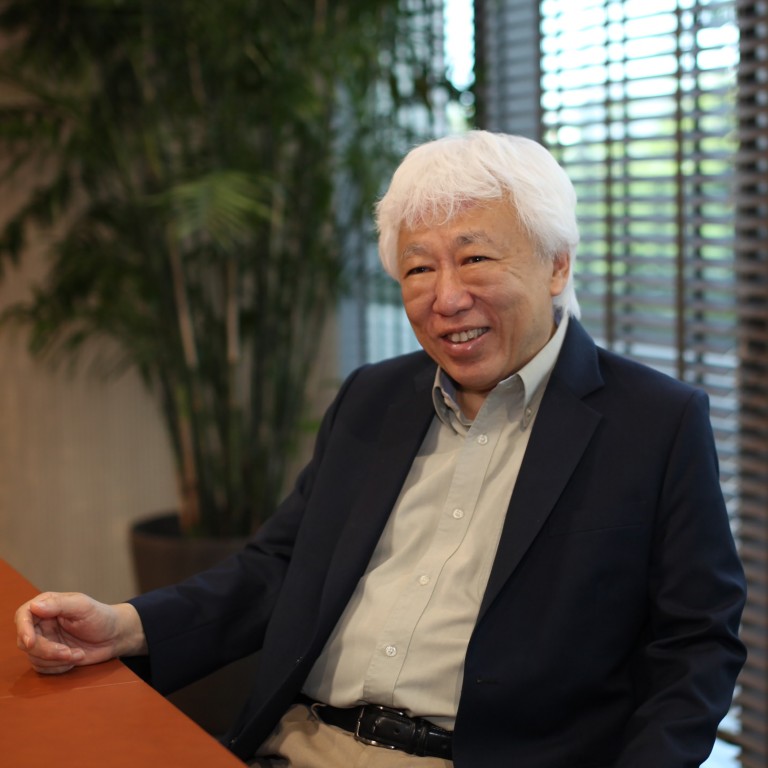 Squire Mech pushes engineering boundaries to create smart buildings
Ability to forecast market trends and collaborate with industry players drives success of the M&E engineering specialist in Singapore and in the region for four decades
Supported by:
Discovery Reports
When Squire Mech designed the mechanical and electrical (M&E) services for Republic Plaza in the early 1990s, the intelligent building at Raffles Place was so advanced it won an award for sustainability when Singapore's green building scheme was introduced in 2005.
Such ability to forecast market trends and collaborate seamlessly with industry players has driven the success of the M&E engineering specialist in Singapore and in the region for four decades. Today, Squire Mech continues to design M&E services for award-winning buildings such as CapitaGreen – one of the greenest office buildings in Singapore's Central Business District, and Boulevard 88 – a luxurious hotel and residential development in Singapore's prime shopping district.
"We're conscious of what the market requires in terms of innovation and sustainable design," says Squire Mech managing director Teo Yann. "Whatever the need is, we meet it by pushing the boundaries of innovation."
A subsidiary of RSP Architects Planners & Engineers, Squire Mech enables the group to offer all the expertise in the building trade under one roof. The company has proven its reputation in a broad range of services comprising systems for air conditioning and mechanical ventilation, cold and hot water distribution, sanitation, fire protection, elevators, electrical installation, lighting, standby generators and telephone distribution.
"We clearly see our role in the big picture and work towards that position," Teo says.
"We're well aware that we supplement the effort of the architects, so we marry our design into the architectural intent. At the end of the day, we get an integrated product rather than have the architects force us into the overall scheme of things."
This collaborative approach is behind many iconic landmarks worldwide. Working with big developers including CapitaLand, City Developments, Frasers Property and Shangri-La Hotels and Resorts, Squire Mech has helped build a broad range of development projects, from malls, hotels and offices to universities, factories and infrastructure.
Incorporating the latest passive and active aspects of design, Squire Mech optimises energy efficiency in compliance with government regulations. Working with architects and structural engineers, buildings are designed to optimise natural lighting and ventilation and increase their energy efficiency, even allowing for solar shading on east-west orientations to minimise solar impact.
Applying the active aspects of design, Squire Mech can precisely compute a building's air-conditioning load, allowing it to recommend the optimal system to cool the building most efficiently. By designing for more sensors, carefully monitoring usage and collecting data to develop sophisticated control systems, the company is also able to meet varying building needs more accurately.
The drive to be a market leader has led Squire Mech to implement innovations such as one which varies air flow rates according to changes in environmental conditions, even for laboratories and operating theatres. The company also jointly developed software which reads from Revit and performs calculations in accordance with the Singapore Code of Practices. Innovations such as these have won Squire Mech the Built Environment Leadership Award (GoldPLUS) from Singapore's Building and Construction Authority, an affirmation of the firm demonstrating excellence and leadership in shaping a sustainable built environment in Singapore.
"When it comes to building energy use, especially in Singapore, the government takes the stronger position than anybody else to set the standard. As such, if one always works for the government, the push is greater," Teo says. "Because of our heavy involvement in public sector work, we get to be the frontline implementers of technology changes under Singapore's Smart Nation initiative."
Clients also benefit from Squire Mech's early contractor initiative, wherein the company works closely with contractors at the initial project phase to optimise their technologies to meet the clients' intentions. Nurturing a group of young engineers for the past several years, Squire Mech is in a good position to further move up the industry. It aspires to complete the service loop by also going into maintenance, operations and other segments of the value chain.
Alongside its many projects in Singapore, Squire Mech is expanding operations overseas. It is eyeing greater participation in health care and hospitality projects in China, where it has been operating since 2005. Today, it has offices in Shanghai, Beijing and Chengdu, and has completed several iconic projects such as The Langham and Andaz in Xintiandi in Shanghai and Keppel Cove in Zhongshan. The firm also has presence in Malaysia and Vietnam, where it is working on a Hyatt project.
"We'd like to gain foothold in new cities, and we're ready to go wherever clients need us," Teo says.