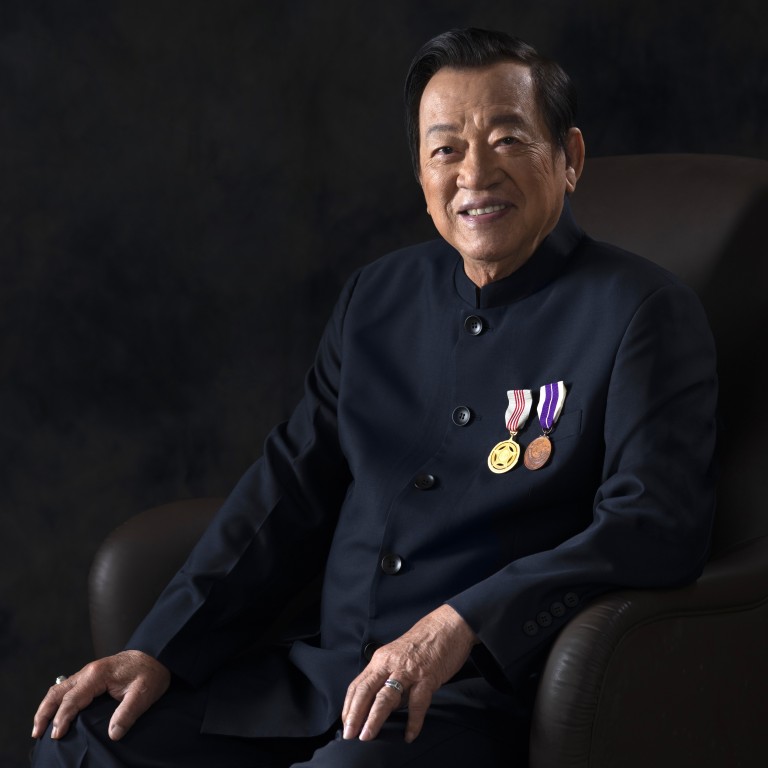 LKF Medical sharpens Axe to take brand on global stage
Singapore's Axe Brand Universal Oil continues to be the soothing remedy of choice around the world for nasal congestion, insect bites, muscle pains, headaches and stomachaches
Supported by:
Discovery Reports
In this day and age when people are more health-conscious and aware of what they ingest, alternative medicine and holistic health practices remain as viable choices to remedy minor ailments. Many companies cater to the steady demand for non-traditional therapies, but it can be challenging to determine which product can deliver actual results.
For 91 years, a multifunctional medicated oil produced by one of Singapore's oldest brands, Leung Kai Fook Medical (LKF Medical), has been a staple in many households all over the world – from small huts in remote villages to modern apartment complexes – for its proven efficacy. A heritage brand in Singapore, the Axe Brand Universal Oil continues to be the soothing remedy of choice for nasal congestion, insect bites, muscle pains, headaches and stomachaches.
Containing menthol, camphor and eucalyptus oil, the Axe Oil is based on the original formulation that founder Leung Yun Chee received from German physician Dr Schmeidler.
"When people suddenly get a headache or stomachache and they are unable to go to a doctor immediately, they reach for Axe Oil to give them relief. In providing a handy, affordable and effective product that offers respite from discomfort, we see it as a way of helping society," says managing director Leong Mun Sum. "Our long-standing presence speaks for itself. If it is not a good product, it would not be renowned among Chinese, Malaysians, Indians, Caucasians, Arabs, Hispanics and many more."
LKF Medical founder Leung possessed the foresight to take the brand beyond Singapore's borders early on in its history. After the second world war, LKF Medical expanded to Malaysia, followed by Indonesia. Travellers from Saudi Arabia in the 1950s to the 1970s turned to Axe Oil to relieve the pain and discomfort brought about by the long journey. During the 1980s, Axe Oil reached mainland China, Hong Kong, and African countries such as Kenya and Nigeria.
By the 1990s, Vietnam, Cambodia, the Philippines, the United States and Australia were added to the list of markets LKF Medical serves. Today, Axe Oil is among the top Singapore-made products purchased by travellers as souvenirs.
Axe Oil is a recipient of the prestigious award from the Intellectual Property Office of Singapore (IPOS), the SG50 IPOS. It is an award given during the commemoration of Singapore's 50th birthday to honour successful brands that promote the city-state's reputation in consumer markets. Axe Oil is among the five brands that were recognised by IPOS. The founder's eldest son, the late Dr Leong Heng Keng, was also conferred the prestigious SG50 Outstanding Chinese Business Pioneer award.
The formula for the versatile Axe Oil has remained virtually unchanged, but the company has since expanded its portfolio to include other products.
One oil variant under the LKF Medical umbrella is the Gold Medal Medicated Oil which is especially formulated for itchiness, blocked noses and stomachaches. Another oil variant is the Axe Brand Red Flower Oil, which relieves muscular pains. Since handiness and convenience are two important points for LKF Medical, the company also developed an Axe Brand Inhaler for clogged noses.
LKF Medical products are available in Chinese pharmacies, supermarkets and even small stores in rural areas. With the help of long-standing partner distributors, its reach spans more than 50 countries. LKF Medical operates five state-of-the-art manufacturing facilities in Singapore, China, Malaysia, Indonesia and Vietnam to cater to the continuously growing demand for its products across the globe. The company seeks to further expand its distribution network to let more people experience the soothing properties of the Axe Oil.
"My vision is globalisation. Our logo has blue and green. Where there is sky, water or land, you will find Axe Oil there," Leong says.