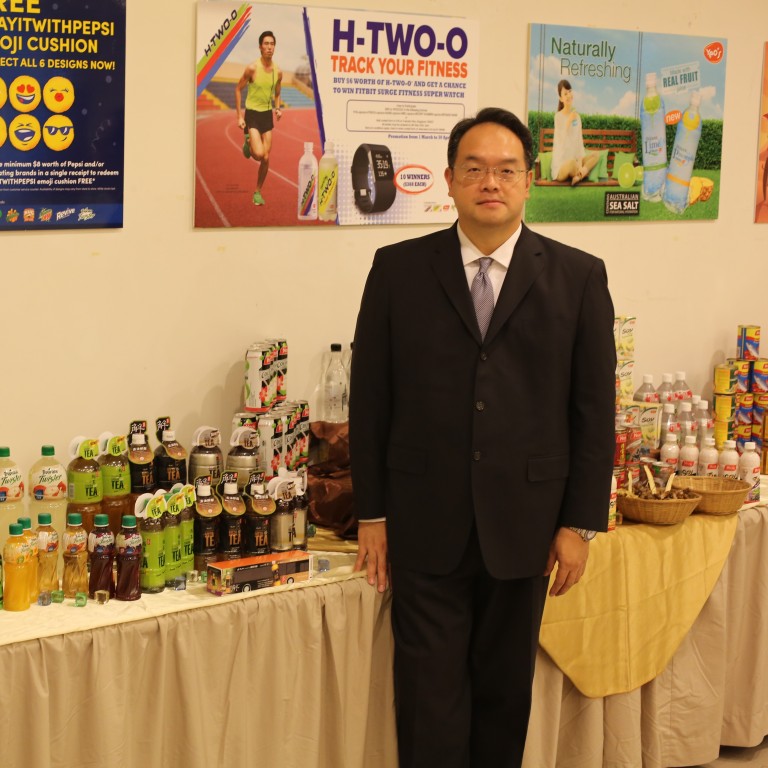 YHS heightens joy of eating with Yeo's savoury food and fresh beverages
Yeo Hiap Seng continues to develop its Yeo brand of condiments, canned food, instant noodles and drinks to meet evolving tastes and preferences
Supported by:
Discovery Reports
A myriad of memorable experiences come with the joy of eating – whether it's tasting something new for the first time and loving it, seeking out an area's local fare or speciality, or simply savouring a home-cooked meal after a long day at work. As consumers go through mouth-watering food and beverage (F&B) journeys, Yeo Hiap Seng (YHS) continues to develop its Yeo's brand of sauces, condiments, canned food, instant noodles and refreshing drinks to delight and meet evolving tastes and preferences.
"We bring happiness to consumers through innovative food products, excellent quality and safety, and good value for money," says Melvin Teo, group CEO of YHS.
Starting as a soy sauce maker within the trading city of Zhangzhou in the 1900s, YHS founder Yeo Keng Lian's eldest son decided to uproot his family and business to seek opportunities in neighbouring Nanyang, and to offer the best soy sauce to more people. As a pioneer and innovator, YHS flourished in Asia and worldwide. Its choice products are staples in kitchens all over Singapore, from its beloved curry chicken sauce to a whole smorgasbord of popular Asian recipes and authentic beverage flavours. It then expanded its F&B products to include sesame oil, chilli and culinary sauces, and Asian beverages such as traditional soybean milk and chrysanthemum tea, which have become local favourites.
"We serve a diverse market. Consumer tastes change constantly, so we keep on innovating," Teo says. "In the past three years alone, we have generated and launched close to 60 products to cater to the various palates of consumers."
YHS leads in the Asian drinks space, thanks to a world-class supply chain that reaches markets across 30 countries. Its products can be seen in provision shops, eateries and restaurants in Asia, and in ethnic supermarkets and restaurants in the United States and Europe. To grow further, YHS collaborates with credible F&B partners in Thailand, the Philippines, the Middle East and Africa.
Loyal customers have grown to love Yeo's ready-to-drink teas, soy milk, grass jelly drink and all-natural coconut water along with its range of pure and specialised water drinks. Keen on penetrating the chilled food segment, YHS plans to launch chilled versions of its major sellers and new products with functional themes.
For athletes and more health-conscious consumers, the company's H-TWO-O brand of isotonic drinks is a reliable thirst-quencher. Available in original and sparkling variants, H-TWO-O contains less sugar and calories than competitor energy drinks, and is especially formulated to replenish electrolytes.
YHS was one of the pioneering companies that supported Singapore's health policy of lowering the sugar content in beverage items. It consistently invests in research and development, and seeks partners who are open, receptive to innovation, willing to experiment to develop more products, and to improve the company's processing technology.
"We will continue to focus on beverages while addressing customers' needs for healthier choices," Teo says. "More than 60 per cent of our products already contain 6 per cent or less sugar, and we will continue to reduce this as we develop and reformulate our drinks to comply with requirements."
Active in the online space, YHS plans to replicate its e-commerce footprint in Singapore regionally and globally. It is bolstering its food segment to feature more Korean and Chinese recipes to further connect with Asia's millennial market.
"Our e-commerce channels are more than a sales platform. We want to use it as a consumer feedback channel where we hear and act on what people are looking for, and where we have more direct interaction with our fans," Teo says.