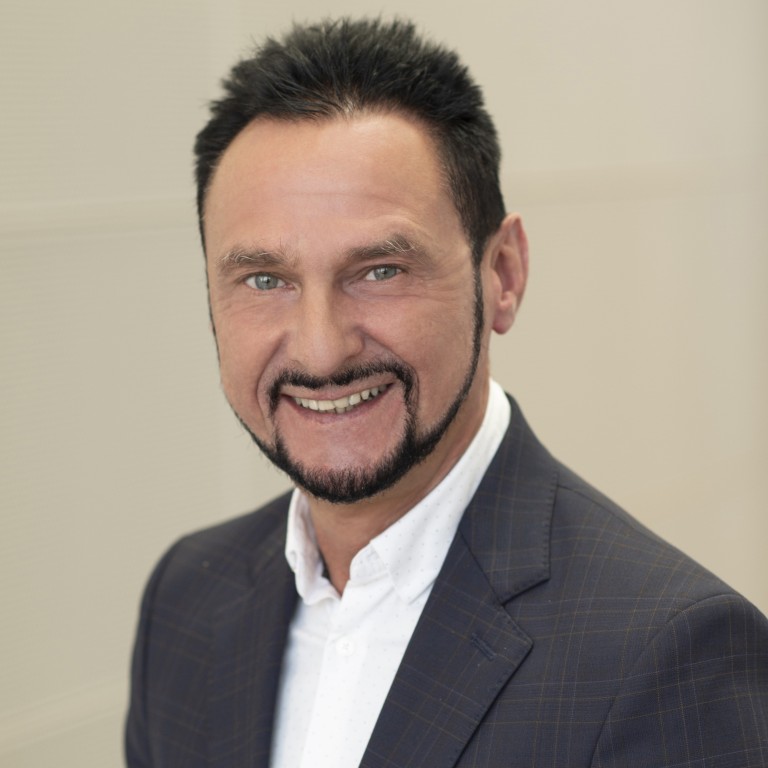 Edwards Lifesciences collaborates on transformational medical technologies
Edwards is the global leader in patient-focused medical innovations for cardiovascular diseases, critical care and surgical monitoring
Supported by:
Discovery Reports
Founded on the innovative spirit that inspired the world's first successful artificial heart valve in 1958, Edwards Lifesciences continues to develop breakthrough medical technologies to help patients with structural heart diseases and the critically ill. Driven by its passion to improve patient outcomes and enhance lives, Edwards is the global leader in patient-focused medical innovations for cardiovascular diseases, critical care and surgical monitoring, and collaborates with the world's leading clinicians and researchers to address unmet health care needs.
"We believe the need for therapies to treat heart valve diseases is underestimated and is much larger than what many have previously estimated," says Rainer Wolf, vice-president and general manager of Edwards Lifesciences' Singapore operations, which are one of the primary heart valve manufacturing facilities for the company. "In particular, we believe there are many people with undiagnosed severe aortic stenosis, which can be deadly. For us, every heart beat matters, and as we strive to expand awareness and access to patients with heart valve disease, we also look at how to help underserved patients who do not have the resources to receive treatment."
Edwards has a strong legacy of breakthrough innovations in the field including the world's first bioprosthetic, or tissue, heart valves, the first catheters to remove blood clots and the first hemodynamic monitoring solutions. The company also pioneered transcatheter aortic heart valve replacement, which is a less-invasive procedure compared to open-heart surgery and provides several benefits to patients.
"We believe we are producing the highest-quality heart valve therapies in the world supported by the strongest clinical evidence and that our internal innovation is world-class," Wolf says. "We are working on future treatments and generations of technologies that result in better performance, durability and ease of use by clinicians."
Such enhanced features are showcased in the company's new SAPIEN 3 Ultra transcatheter heart valve, which improves upon the market-leading SAPIEN 3 valve renowned for benefiting thousands of patients around the world. The company is committed to innovation and dedicates approximately 16 per cent of its global revenues to research and development annually. Edwards has also developed RESILIA, a specially treated bovine tissue used in several of its heart valve therapies that may provide for greater durability.
This RESILIA innovation has been used in the company's INSPIRIS valve that has been distinctly designed to allow for future valve-in-valve replacements without narrowing the opening for blood flow.
To further enhance its leadership, the company continues to make strategic investments in technologies, including the acquisition of CAS Medical Systems, a leader in cerebral oximetry monitoring to enhance Edwards' critical care portfolio.
"An important focus area for Edwards is to lead the development of distinct transcatheter technologies to treat mitral and tricuspid valve diseases," Wolf says. "We are pioneering non-surgical solutions for these illnesses where only open-heart surgery previously existed."
Developed for mitral valve regurgitation, or blood leaking out of the valve, the company's PASCAL technology captures the mitral valve's leaflets to reduce regurgitation. Edwards also offers Cardioband, another less-invasive option for performing annuloplasty, or valve repair, by inserting rings around the mitral or tricuspid valves. The company is actively working on a transcatheter system to replace mitral valves.
As part of its commitment to the growing market and number of patients in Asia, Edwards has started manufacturing products intended for China at its Singapore facility. The company is also expanding its efforts to help patients throughout Asia.
"We are trying to help people understand what options they have. We are pleased to have the leading portfolio of therapies, and are focused on making them available to patients and medical teams around the world," Wolf says. "This is truly an exciting time for everyone."