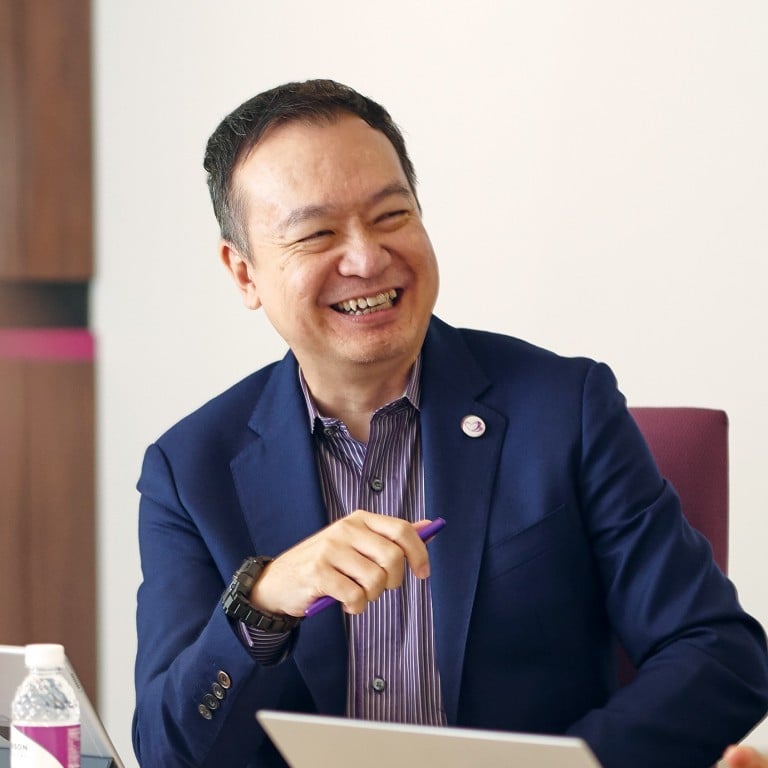 Thomson transforms into one-stop platform for world-class medical services
The group envisions itself as the provider of choice for integrated health care solutions across Asia and looks to broaden scope to other areas of medicine to reach more patients
Supported by:
Discovery Reports
With the successful synergy of its public and private sectors, Singapore is considered among those with the best and most efficient health care systems in the world. In 2000, it was ranked the 6th best globally by the World Health Organisation. In more recent years, Singapore has consistently stayed at the top of the rankings regionally and globally and is considered as an important medical hub in Asia. As of this year, there are 27 hospitals across Singapore and more than 5,000 medical and dental establishments catering to local and international patients.
One particular medical specialist has been helping cement Singapore's position as a leader in health care and that is Thomson Medical Group. Since 1979, Thomson has provided unparalleled care and support in the areas of obstetrics and gynaecology (O&G) and paediatrics. Celebrating the 40th anniversary, the group envisions itself as the provider of choice for integrated health care solutions across Asia, and it looks to broaden its scope to other areas of medicine to reach more patients and lend a healing hand.
"We pride ourselves on the quality of care at Thomson. We always say that whatever we do in our facilities, the quality of the care must be good enough that we are prepared to bring our loved ones here. If we are not able to even recommend our services and our doctors to our family members, then we will not succeed," says executive director and CEO Roy Quek. "People's lives are in our hands and if we're only doing this for the money, lives will be compromised. Fulfilling a social responsibility and having integrity come first. With high-quality care and good patient outcomes, profitability will follow naturally."
Listed on the mainboard of the Singapore Exchange, the group has grand plans to expand its operations beyond its two main theatres in Singapore and Malaysia.
In Singapore, Thomson Medical is one of the largest private providers of health care services for women and children in Singapore. It operates the 187-bed hospital Thomson Medical Centre, which offers an extensive range of medical services including fertility, oncology, cardiology, dental, sports medicine, 24-hour family clinic, traditional Chinese medicine, and many more. Thomson Medical has even established specialised clinics to provide a more personalised approach to health care.
One example of such a specialised facility is the Thomson Paediatric Centre, a dedicated health care clinic for children. As a wholly owned subsidiary of Thomson, the Thomson Paediatric Centre has access to the latest medical research and advanced technologies of its parent company – enabling it to provide the best medical care and advice for children.
One of the cornerstones of Thomson Medical's success is its fertility programme, which is well-renowned in the region. Inspired by its mantra "nothing can be more joyous than bringing a child into the world," it has changed many lives with the Thomson Fertility Centre. Accredited by the Reproduction Technology Accreditation Committee, Thomson Fertility Centre offers an array of services including intrauterine insemination, in vitro fertilisation (IVF), reproductive surgery for fertility, and frozen-thawed embryo transfers.
The group's operations in Malaysia are carried out under TMC Life Sciences, which is listed on the mainboard of Bursa Malaysia as a multidisciplinary health care provider. TMC Life Sciences operates the Thomson Hospital Kota Damansara, a multidisciplinary tertiary hospital that is currently being expanded from 205 beds to a 600-bed facility. It is also developing the Thomson Iskandar Medical Hub in Vantage Bay, Johor Bahru, the southern-most city in Malaysia. Just a short drive from neighbouring Singapore and poised to be linked by the mass rapid transit system between Singapore and Johor Bahru, Thomson Iskandar Medical Hub will comprise a 500-bed tertiary hospital and an adjoining commercial tower that can accommodate up to 400 medical suites.
TMC Life Sciences also operates the TMC Fertility Centre, consisting of six centres nationwide. The pioneering and leading fertility platform in Malaysia has accomplished several firsts, including the first to offer pre-implantation genetic screening services in 2003; the first to offer full chromosome screening using microarray comparative genomic hybridisation in Australasia in 2010; and the first to start offering next-generation sequencing technology in 2017. It also holds the record for the most number of IVF births to date in Malaysia.
Reaching out through new platforms
The Thomson brand is recognised as a leader in health care. Looking to bolster its position as a leading integrated health care provider, Thomson launched a wellness and health platform for upstream products and services, Thomson Wellth. With the goal of helping people stay healthy, be active and look beautiful, Thomson Wellth offers tailored health programmes and specially formulated supplements for patients.
Further extending its reach, Thomson acquired the ownership of the SmartParents platform from Mediacorp. Aiming to become an active participant throughout the whole lifecycle of a patient, Thomson, through SmartParents, wants to create a more meaningful engagement with parenting communities through a reliable platform packed full of lifestyle tips, health and wellness information and many others.
"In today's digital age, there is a wealth of data available online, but there can be some misleading information. This is why we want to use SmartParents as a platform for responsible information sharing. We also want to connect doctors to patients. We envision SmartParents as a trusted marketplace for curated information, advice, ideas, goods and services. To me, this is actually one step before even e-health happens," Quek says.
Thomson plans to add an e-commerce component to the digital platform to create a distribution channel for consumer products, particularly its own. Consumer products is a segment where the group aims to penetrate. With the help of its doctors, specialists and dermatologists, Thomson developed Essential by TMC products for mothers and babies. The Essential line includes products such as baby bottom balm, baby lotion, non-rinse baby wash, adult body wipes, feminine wash and baby wipes.
"We look at the products in the market and we thought to ourselves that we have to create a marketplace of what are the best out there. We want people to have peace of mind in purchasing products and services. They can come in and get curated advice from our doctors so that they know what is best for their family," Quek says. "That to me is important because people don't always get the chance to go to a clinic or hospital. They can do this from their office, home or even on the go."
Collaborations to push innovations forward
For Thomson, successfully pushing the boundaries of medicine requires collaboration. Thomson intends to remain an industry leader through its partnership and collaborative initiatives with various organisations, universities and research institutions.
It is through such partnerships that Thomson is able to develop deep specialisation and expertise to be best-in-class in its chosen areas of focus.
Thomson is looking at further exploring fertility and preventive medicine for wellness and lifestyle issues to meet the constantly growing demand for related services in the region. Oncology and cardiology are also Thomson's main priorities as cancer and cardiovascular diseases are among the main causes of mortality in Asia. The group is working with world leaders in these fields, and is looking to bring in the outcomes of the collaboration to Asia in the near future.
"Technology will increasingly play a very big role in terms of us being healthy, living longer, and being able to reproduce at the time that we are most comfortable and able to be parents. We have to stay relevant and responsive to what people need," Quek says.
For Thomson, Singapore would not have its modern health care system today if not for the successful cooperation of private companies and regulators. Thomson aims to pave the way for greater public and private sector collaboration. The group aims to bridge the gap between the two to help raise not just the quality of health care across Asia, but to transform lives.
One particular area where there are conflicting regulations is assisted reproduction. For Thomson, working hand-in-hand with governments across the region will hopefully create a standard beneficial to many.
"I would love to tell any couple who want to have children that there's nothing stopping them from doing so. However, we need to be mindful of local regulations and make sure we are sensitive to the norms and culture in the country. This is why it is important to not only partner with regulators who can change rules with a pen stroke, but also build a strong core of physicians and health professionals always looking to do things better," Quek says.
Going beyond research and development collaborations, Thomson is also open to acquiring facilities that are not fully performing at the highest capacity so it can add value to their operations.
It is also open to working with medical organisations around the region, specifically in Southeast Asia and China, to raise the quality of care and expertise there. "We want our doctors to constantly upgrade themselves, and we want them to come into contact with people doing different things in the same discipline. We want them to keep in touch with what's going on around the world. I believe we are all in this for the same reason – to deliver the best care and outcomes for our patrons. Our Thomson Medical tagline says it all – it is about 'Celebrating Life', so that we can live well longer," Quek says.