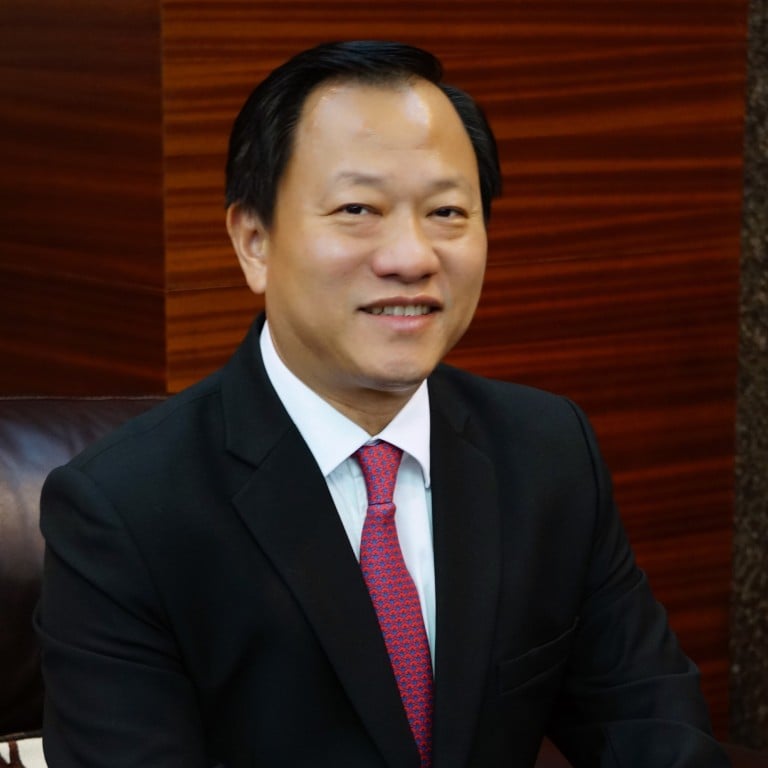 Serial System explores the vast potentials of integration
Serial System has been the reliable partner of global chipmakers and manufacturers of consumer electronics, telecommunications equipment, vehicles and medical devices for more than 30 years
Supported by:
Discovery Reports
True to the entrepreneurial spirit that led him to successfully establish one of Asia's largest electronic distribution networks, Dr Derek Goh finds limitless opportunities with the integration of artificial intelligence and the internet of things.
"We're looking at 5G down the line where everything happens in a split second. When we talk about 5G or 6G, it's all about connectivity and there are so many things to connect. Anything you can imagine, it can come up because these technologies are going to take over and change the way we live. Like it or not, this is the future and it holds a lot of opportunity," says Goh, who founded Serial System in 1988 with a vision to connect suppliers and manufacturers all over Asia and beyond.
As the executive chairman, group CEO and managing director of Serial System, Goh holds the goal of bridging market gaps in the semiconductor industry and introducing innovations in other industries such as medical supplies and printing services.
With more than 1,000 employees across 30 offices and 13 facilities in key Asian markets, Serial System has been the reliable partner of global chipmakers and manufacturers of consumer electronics, telecommunications equipment, vehicles and medical devices for more than 30 years. Last year, the group's revenue reached US$1.53 billion, in line with a compound annual growth rate of 23 per cent and the distribution business pulling in 96 per cent of the revenue.
"We are concentrating more on the core business of semiconductor components," Goh says. "Looking forward to the next five to 10 years, Asia will continue to be the No 1 market."
Mergers and acquisitions (M&A) are in order with the group aiming to add more semiconductor peripherals to its offering across Asia. It is also exploring expansion into Europe and the United States through new partnerships.
"We will look at similar product lines that we carry or different product lines that can be sold in Asia, America or Europe," Goh says.
Serial System has successfully diversified into the medical industry through wholly owned subsidiaries Contract Sterilization Services (CSS) and Serial Multivision.
CSS assembles and distributes medical devices that have become preferred products in leading hospitals across Asia, especially for perfusion tubing packs used during heart surgeries. The company is equipped with the required materials, machining and manufacturing expertise to deliver standard and customised perfusion products through its own brands and as an original equipment manufacturer.
Meanwhile, Serial Multivision specialises in software solutions for hospitality and health care establishments. Its flagship product is the electronic Meal Ordering System (eMOS) that allows hospital patients to order food in line with doctor-recommended diet plans. The majority of hospitals in Singapore are using eMOS today.
"In the medical industry, we hope to eventually be like a one-stop convenience store," Goh says. "We can supply all things – from disposable gloves to clothes and speciality boots."
Through its 70 per cent stake in Print-IQ Singapore, Serial System has also entered the managed printing services business. Print-IQ is the premier distributor of HP in Asia for copiers, printers and multifunction printers. Through five-year leasing agreements, it provides real-time maintenance services for the machines, allowing clients to simply call Print-IQ for quick fixes or major repairs. The business model has been replicated in Indonesia, and Serial System aims to do the same in the Philippines, Thailand and China before expanding globally.
"We want to differentiate our all-in-one service in this business by ensuring cost-efficiency to customers," Goh says.
Serial System welcomes M&As in all its fields of endeavour in order to become a US$10 billion company by 2027.