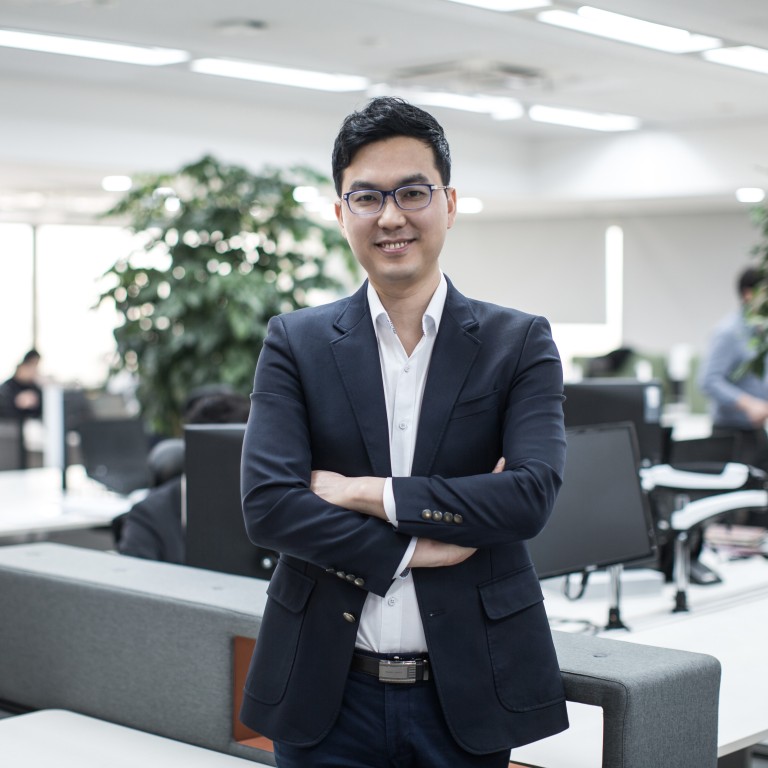 Daewoong explores medical frontiers with partners to cultivate health innovations
By building its manufacturing lines and offering quality products at affordable prices, the company has grown continuously with R&D
Supported by:
Discovery Reports
Country Business Reports interviews and articles by Discovery Reports
Having grown into a leader in the Korean pharmaceutical industry following its differentiated competitive edge, Daewoong Pharmaceutical is not one to rest on its laurels. In fact, the Korean drug developer continues to expand its expertise and medical knowledge to penetrate the vast Asian market as it aims to become the preferred business partner of global pharmaceutical companies entering the region.
Daewoong's professional teams are highly experienced in clinical trials, regulatory affairs and marketing in the country. As a leading maker of prescription drugs in South Korea, Daewoong also enjoys a widening health care channel coverage offering non-prescription medications and supplements. Daewoong has become a key player not just in South Korea, but also in neighbouring Southeast Asian markets.
"By investing in the value chain, such as building our own manufacturing or production lines and offering quality products at affordable prices, we have grown continuously with research and development (R&D) and innovation," says Jeon Seng-ho, president and CEO. "Our debuts in countries such as Indonesia, the Philippines, Thailand and China are quite impressive."
This unmatched experience has bolstered Daewoong's R&D capabilities, leading to the development of one of the products manufactured in Asia – the first botulinum toxin approved by the United States Food and Drug Administration (FDA).
Last year, Daewoong's company-produced botulinum toxin was launched in the US under the brand name Jeuveau. Approved by the European Commission, the product, branded in Europe as Nuceiva, lodged Daewoong as the first Korean botulinum toxin manufacturer entering the US and European markets. Combined, these markets cover 70 per cent of the global botulinum toxin trade.
Marketed as a more cost-effective alternative treatment to smoothening frown lines, Daewoong's product, which is a one-to-one dosing of Botox, is a game-changer in the injectable aesthetic market.
Daewoong is also expanding into bigger therapeutic indication neurotoxin markets in developed countries. With the commercialisation schedule, Daewoong will be the first Asian neurotoxin company entering the US with therapeutic indications. This development opens up huge growth opportunities.
"Very few Korean pharmaceutical companies have the experience and FDA registration record that we have," Jeon says. "Having accumulated this knowledge for gaining FDA approvals, we are keen on collaborating with universities, venturing and partnering with other experts to discover new sources of technology based on our open-collaboration strategy. Innovation cannot be done alone."
Daewoong is developing new drugs for gastroesophageal reflux disease, ulcerative colitis, diabetes, fibrotic disease, autoimmune disease and pain from inflammation, neuropathy and cancer. Company executives are upbeat this will be a breakthrough year in R&D for Daewoong.
In particular, Daewoong has expectations of Fexuprazan, an innovative potassium-competitive acid blocker (P-CAB). As a novel anti-acid secretion agent, it works fast and has prolonged acid suppression. Daewoong has submitted the new drug application in South Korea and will focus on clinical development in China and in the US.
Another product, the HL036 tumour necrosis factor-alpha blocker with dry eye syndrome indication, co-developed with subsidiary HanAll Biopharma, is planning to go into its last clinical trial phase in the US this year. With huge unmet needs in the US dry eye syndrome market, where only two limited chemical drugs are available, the value of HL036 is projected to rise, drawing increased licensing interest from global pharmaceutical companies.
"We do not only sell products, but we also boost the business through local commercialisation to improve a country's economy and help society," Jeon says. "We want to be a companion to local companies, where ownership is shared by our company, but activities and goals are in accordance with local needs and interests."