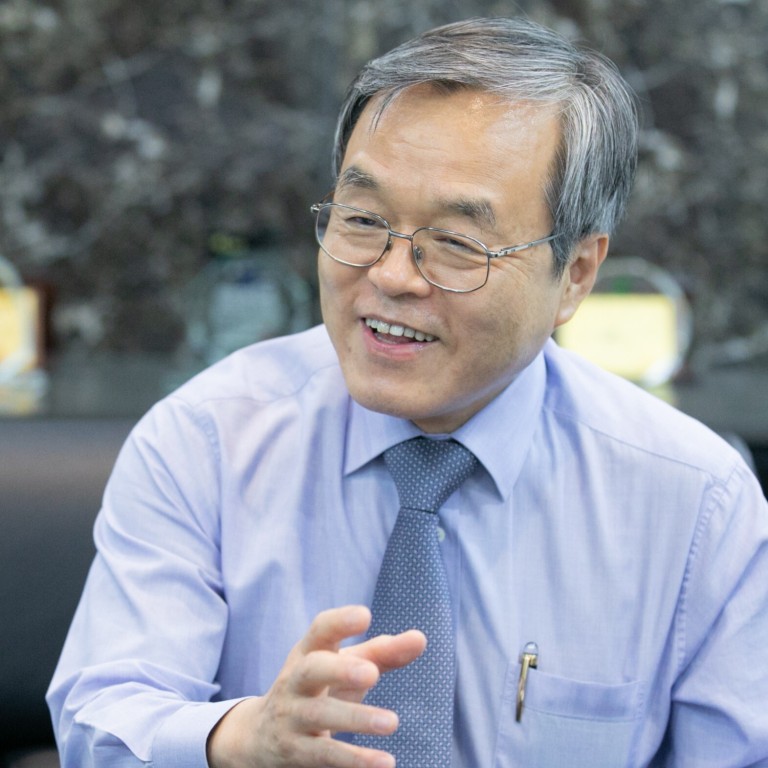 Biotechnology leader Macrogen advances DNA-tailored health care in Asia
The company is using its R&D and technological expertise in genomics to create solutions based on big data for individual benefit
Supported by:
Discovery Reports
Country Business Reports interviews and articles by Discovery Reports
As the molecular road map and blueprint of human biology, a single genome contains all the information required to build, maintain and repair a human being. Since the successful mapping of the human genome in 2003, mankind's elevated understanding of how approximately 3 billion base pairs of deoxyribonucleic acid (DNA) influence individual human development has ushered in a new era of medicine and health care.
Today, personalised precision medicine is the 21st-century paradigm for disease management – one that focuses on illness prediction and prevention rather than treatment to sustain life. Using a patient's genomic information, doctors are now able to tailor-fit medical treatment plans according to an individual's genetic biomarkers for certain illnesses – with direct-to-consumer (DTC) genetic home-testing kits accessible to millions of people globally.
One leading Korean precision medical biotechnology firm is trailblazing the way in affordable precision medicine for Asia. Working closely with more than 18,000 research clients across 153 countries, Macrogen – a global leader in genomic analyses, precision medicine and biotechnologies – is using its unparalleled research and development (R&D) and technological expertise in genomics to create solutions based on big data for individual benefit.
"The cost of health care is increasing worldwide and will soon become a critical global problem by 2050 if this is not reduced to one-tenth of current rates," says Dr Seo Jeong-sun, chairman of Macrogen. "Macrogen aims to create new technologies and solutions using digitalised personal genome information in order to address this problem. Our main focus is Asia, where the genomic information of 4.5 billion people quite differs from the rest of the world."
The first-ever bio venture listed on the KOSDAQ, or the Korean Securities Dealers Automated Quotations, Macrogen was founded in 1997 as a spin-off venture of the Genomic Medicine Institute of the Seoul National University's College of Medicine. Since its establishment, Macrogen now has an expanding network of subsidiaries and branches not just in South Korea, but in the United States, Europe, Japan, Singapore and Spain, including the region of Oceania.
The first constructed human reference genome, found to be lacking 300 million letters of DNA and genetically biased towards Western populations, is still being refined. In 2016, Macrogen assembled the world's most complete Asian reference genome – providing a new basis for future precision medicine that overcomes the limitations and biases of the standard international genome reference, which is mainly based on Caucasian and African ancestry.
"Macrogen began with providing technical services for researchers and now focuses on building health care big data that can be used in disease prediction and prevention from customer-provided genomic data to prepare for the fourth industrial revolution age," Seo says. "Since 2017, our focus has been on personalised client-centred uses of big data to provide DTC genome analysis services – an exponential leap into the future of precision medicine in Asia."
In February last year, Macrogen was the only biotechnology firm allowed by the National Assembly of South Korea to participate in a regulatory sandbox system lifting certain restrictions on DTC genetic testing in the country for a broad spectrum of diseases. These include chronic illnesses such as hypertension and Type 2 diabetes, certain cancers and geriatric diseases such as dementia.
The company is also a major contributor and one of the leading members of a number of population genomics projects such as GenomeAsia100K – a non-profit consortium aiming to sequence and analyse 100,000 Asian genomes across 40 countries. It has been engaged in a similar programme – the 10,000 Asian Genome Project focused on genome sequencing for Northern Asians – since 2009.
Customised illness prevention at a molecular level
Human beings are 99.9 per cent identical in terms of genetic make-up. Of a human genome's 3 billion base pairs of DNA, only 0.1 per cent actually differs from person to person. However, this seemingly nanoscopic difference dictates attributes exclusive to each person – such as hair, eye and skin colour and susceptibility to certain diseases.
The rising prevalence of chronic illnesses around the world is increasing demand for error-free and innovative molecular testing tools in microbiology, cancer and pharmacogenetics – with the global genomics market forecast to reach US$27.6 billion by 2025. Macrogen's leadership in high-quality genomic data and analyses encompasses a number of cutting-edge technologies necessary for reading the human genome and understanding its implications on individual health and well-being.
From gene sequencing and analysis methods such as next-generation sequencing and capillary electrophoresis sequencing, to DNA microarray technology, bioinformatics and oligonucleotide synthesis, Macrogen's advanced technologies continue to bear fruitful applications in areas such as cancer research, clinical diagnostics, new-born screening and DNA profiling for personal genomics and forensics.
The company's personal genome analysis service, My Genomestory, aims to make health care more realistic, efficient and cost-effective for users in an easy, fun and simple way based on a person's genetic information. Through My Genomestory, customers can understand their own inherent predisposition towards certain diseases and trace their family's history of health disorders.
Through Human ID, a personal gene identification service available to the client, Macrogen offers paternity testing, maternity testing and the DNA analysis of human remains, hair, saliva or skin cells for personal identification with 99.99 per cent accurate results.
Macrogen's genetic testing services also extend towards animal companions. Its myPETGENE service helps predict a pet's genetic diseases, proves blood ties and aids in the breeding of healthy animals.
"Macrogen's top-notch, one-of-a-kind and advanced technologies give us a competitive leading edge that none can follow," Seo says. "In this competitive market, we not only have the technical expertise and experience, but the cost advantage due to the scope of our global operations."
Macrogen also provides a gene synthesis service widely used in areas of scientific study involving recombinant DNA such as vaccine manufacturing, gene treatment and character expression.
Its other services required in biotechnology and clinical research include the production and supply of genetically engineered mice – a critical resource in new drug development – and an advanced bioengineering technique used in plant and animal cell gene-editing called clustered regularly interspaced short palindromic repeats (CRISPR). Termed "third-generation gene scissors", CRISPR technology is an important means of studying diseases and the efficacy of drug treatments.
Macrogen is contributing to the advancement of DNA editing technology by working with the Broad Institute of MIT and Harvard, Seoul National University Hospital and other leading global research organisations.
"If you have all the technologies in hand but cannot utilise them properly, you will not be able to adapt to new technologies quickly," Seo says. "Technology optimisation is very important and one of Macrogen's key strengths."
With 16 papers published in the world-leading scientific journal Nature and its sister journals, the company has also patented two highly specialised platforms using blockchain information technology (IT) to secure and protect personal genomic information. Macrogen is also the first recipient of the Personal Information Management System certification for genomic analysis and clinical diagnostic services.
Mapping Asia's genomic future with big data
South Korea is an emerging world leader in medicine – globally recognised for its advanced technologies, high level of specialisation, best-in-class health care services available at relatively low cost and efficient IT-based medical infrastructure.
With its cutting-edge R&D capabilities, systematic production facilities, highly educated personnel and large database of genomic information through its global network, Macrogen looks to tap into South Korea's advanced medical architecture.
The company will be launching a clinical genome centre and cancer panel in Songdo, Incheon, in the first half of this year. It aims to train more than 100,000 wellness counsellors to educate the market on the benefits of DTC genetic testing and genome-tailored medicine. Macrogen also plans to train 5,000 North Korean scientists in line with its mission to help North Korea modernise its health care system.
"Macrogen is the only company capable of collecting information on the human genome and other environmental data, such as an individual's medical history and lifestyle habits, to combine these into one bio big data," Seo says. "Our ultimate and long-term goal is to utilise our data for the betterment of mankind and to enable individuals to use their own genome information."
The human microbiome – the trillions of microbes living inside and outside the body – and its effects on health and disease is an emerging field that Macrogen is also starting to focus on. The study of the interaction among an individual's microbiome, genotype and environment presents new possibilities in precision medicine – particularly genomic influence on the formation of a person's beneficial bacteria.
By integrating a person's microbiome data, biodata, genome data, lifestyle information and existing electronic medical records on a collective scale into a centralised database, Macrogen hopes to create usable big data for Asia-Pacific – the world's fastest-growing market for precision medicine valued at US$20.9 billion by 2023.
"Billions of people in Asia rely on outdated and inefficient health care systems, which we would like to resolve in the future," Seo says. "We envision future synergy in Asian markets through fruitful cooperation. Any partner or investor is welcome to help us achieve that goal."