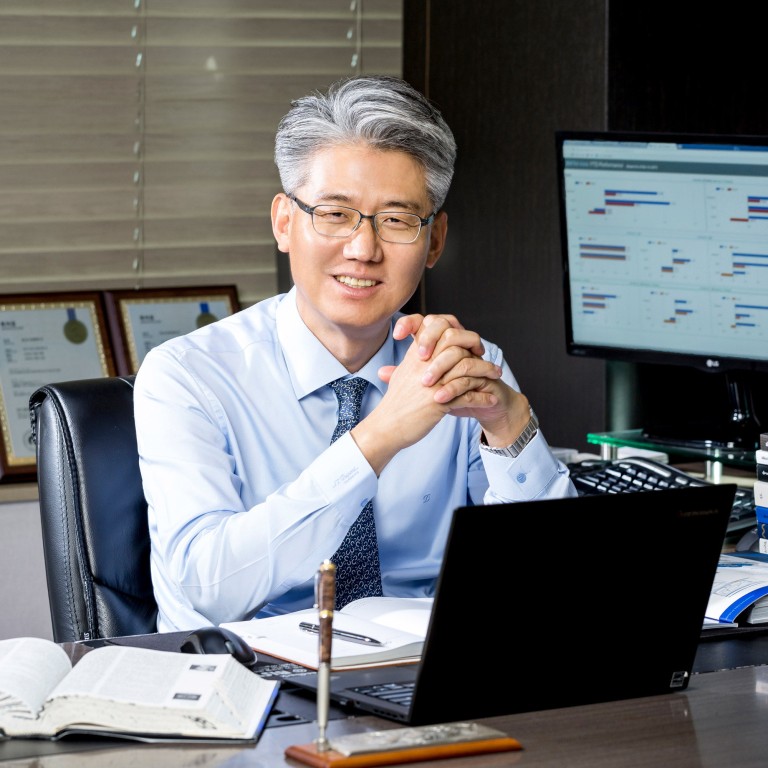 BISTel completes proven smart manufacturing suite with predictive analytics
BISTel's GrandView APM framework uses AI-based predictive applications that leverage deep machine learning algorithms and embedded human knowledge
Supported by:
Discovery Reports
Country Business Reports interviews and articles by Discovery Reports
While the world sleeps, BISTel's research and development engineers are busy through the night writing the future of smart manufacturing. What BISTel CEO and president WK Choi calls the company's culture of grit has been enabling a growing number of clients worldwide to optimise yields and prevent equipment breakdowns before they happen. Its new and innovative predictive analytics framework called GrandView Asset Performance Management (APM) completes BISTel's smart manufacturing suite, which detects, analyses and predicts equipment failures and other production-related parameters with far greater speed, intelligence and automation.
"With self-learning capabilities, our applications can spot excursions without any human intervention," Choi says. "Our desire to automate all engineering activities and decisions has resulted in a robust framework that lowers clients' total cost of ownership as they're able to detect, analyse and predict manufacturing issues in one complete package."
BISTel has enhanced its Equipment Engineering Systems (EES) and eDataLyzer to handle higher data volumes with more autonomy. Topping more than 3,000 products to win SEMICON West's "Best of West" award, the company's Dynamic Fault Detection (DFD) uses artificial intelligence (AI) to monitor and analyse 100 per cent of the data while other systems are limited to summary data values. While the EES requires an engineer to configure modelling manually to detect faults, DFD studies on its own previous data patterns to see something happening to the equipment before it occurs. To accomplish this engineering feat, BISTel uses edge computing to boost data handling from around 10 times per second to more than 1,000 times per second.
BISTel's GrandView APM framework uses AI-based predictive applications that leverage deep machine learning algorithms and embedded human knowledge. It can precisely predict the health of mission-critical equipment any time, making downtime a thing of the past.
These applications have met overwhelming success in pilot projects in industries such as pharmaceuticals, automotive and electronics worldwide. To further enhance its products and services, BISTel is transitioning to cloud-based solutions as it moves from on-premise with a perpetual licence model towards a software-as-a-service or SaaS on cloud with a subscription licence model.
BISTel wants to create a wider smart manufacturing ecosystem as it celebrates its 21st anniversary this year. It has begun a massive expansion of its reseller network in key targeted sectors such as pharmaceuticals, oil and gas, automotive and industrial. It welcomes partnerships with domain experts in various fields to expand existing collaborations. These include Joylab, Microsoft, Amazon Web Services, Siemens, Oracle and Tencent.
"Together with partners, we're customising our solutions to meet country-specific requirements," Choi says. "Companies should start plugging into our practical and proven solutions for higher yields, quality and better overall ROI."

This content has been created under the direction of an advertiser. It contains no editorial input or review from the South China Morning Post (SCMP), nor does it reflect the position of, or the editorial standards used by, the SCMP. The advertiser has paid for and approved the content.