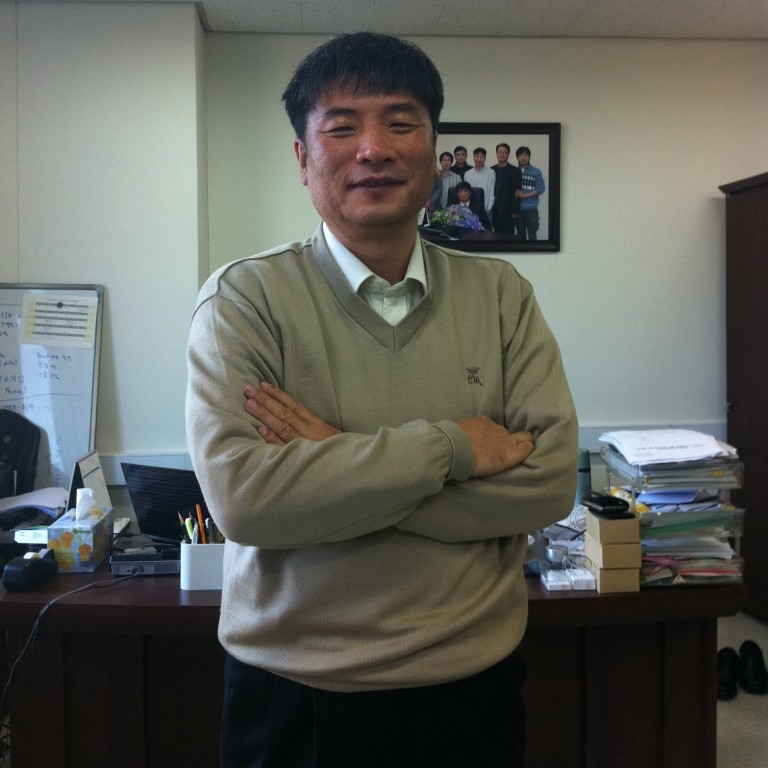 Biocure Pharm enables global reach for innovative cell therapy at lower cost
A forerunner in CAR-T cell therapy, Biocure is the only South Korean company with advanced expertise and the most promising results in this field
Supported by:
Discovery Reports
Country Business Reports interviews and articles by Discovery Reports
Access to novel therapies such as Chimeric Antigen Receptor T cell (CAR-T cell) therapy for leukaemia is a challenge due to the high cost per vial, which makes it beyond the reach of developing countries that bear the brunt of prevalent cancer.
A global collaboration can enable the blending of science, technology and operational expertise to hopefully overcome the immense cost barrier. With a proven CAR-T cell technology and the drive to save lives, Biocure Pharm is ready to take the lead in such strategic partnerships.
"We have established a cure rate of 94 per cent involving 63 Chinese leukaemia patients for our CAR-T cell therapy," says Dr Lee Sang-mok, CEO of Biocure. "We consider it a miracle technology because complete remission can be achieved in five years for patients with terminal-stage leukaemia."
A forerunner in CAR-T cell therapy, Biocure is the only South Korean company with advanced expertise and the most promising results in this field. Since its founding in 2005, the company has been developing highly innovative recombinant-based biopharmaceuticals through genetic manipulation, cultivation, purification and bioengineering technology.
Its CAR-T cell therapy enables a patient's own immune system to attack cancerous tumours such as the CD19 antigen, the biomarker for leukaemia. Upon injection, re-engineered CAR-T cells attach themselves to the CD19 antigen and destroy it specifically, without harming healthy cells.
During preclinical trials in 2018, Biocure established the non-toxicity of its CAR-T cell therapy even with high-volume injections. With preclinical trials completed and continuing clinical trials this year, the novel cell therapy is due for market launch by next year. The leukaemia cure will initially be deployed to Canada, Germany, Italy and Malaysia, which will serve as the Asian production hub. Biocure has partners in place to administer treatments locally. This is critical for terminal-stage leukaemia patients, who are immuno-compromised after prolonged chemotherapy and unlikely to survive the 10-day turnaround American manufacturers need to deliver an injection.
"CAR-T cell therapy is personalised medicine – we can only use the patient's own blood," Lee says.
"We have devised a system where our local partners will take the patient's blood and culture the T cell. After that, we will prepare the CD19 antivirus and transport the vials. Our partners will then perform the injections. This system can reduce the risks of an overseas supply chain and a long waiting time. We expect higher success rates and many more final-stage cancer patients to survive. They can have new life!"
Biocure's mission is to overcome incurable diseases by making biopharmaceuticals readily accessible, especially to patients in low- and middle-income countries that need such therapies the most. It is pursuing a worldwide localisation strategy by partnering with medical schools and hospitals. These collaborations enable partners to produce and sell biopharmaceuticals in their own countries, leveraging on Biocure's hi-tech recombinant technology and regulatory know-how.
For its groundbreaking CAR-T cell therapy, the company is also eyeing prompt launches in Australia, Austria, Brazil, Singapore, Bulgaria, Switzerland, Thailand and Turkey. Biocure aims to distribute the technology as widely and as soon as possible after regulatory approval, and welcomes partnerships especially with universities, hospitals and governments to accelerate this goal.
"Once we commercialise the CAR-T cell therapy for leukaemia, we will move on to treating solid tumours such as cancer of the lungs, pancreas, colon, stomach and breasts," Lee says.
Having invested more than 15 years to carve out its niche in biopharmaceuticals, Biocure is confident of transforming oncology with its pipeline. It aims to advance its breakthrough research on solid tumour-induced immunosuppression through an open collaboration with fellow experts in the field and technological innovators.
"We are ready to jump now in order to create the new history in the immunotherapy field. Please join us – we will make this new history with you," Lee says.

This content has been created under the direction of an advertiser. It contains no editorial input or review from the South China Morning Post (SCMP), nor does it reflect the position of, or the editorial standards used by, the SCMP. The advertiser has paid for and approved the content.