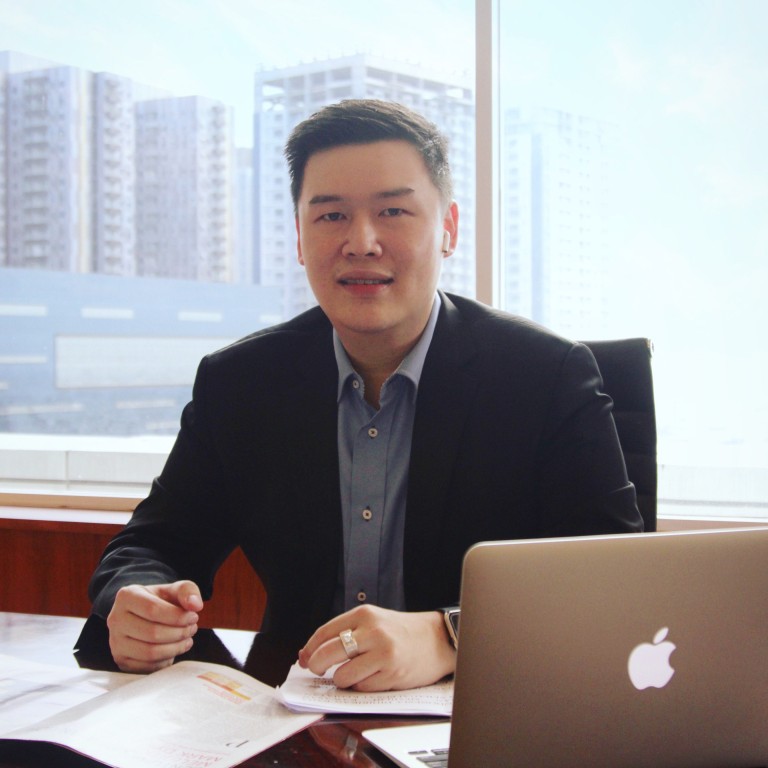 Mark Dynamics moulds excellent opportunity for investors in nitrile glove industry
Mark Dynamics captures 35 per cent of the global market comprising producers of examination, surgical, household and industrial gloves
Supported by:
Discovery Reports
Country Business Reports interviews and articles by Discovery Reports
Emerging markets such as Indonesia abound with success stories of companies with excellent fundamentals. When Mark Dynamics Indonesia went public in 2017, investors managed to grow their investments by about
600 per cent by year-end. Today, the specialist in hand moulds used in the manufacture of surgical and medical nitrile or synthetic rubber gloves continues to woo investors. Mark Dynamics is set to capture half of the world market for hand formers while diversifying into sanitary wares – all driven by a genuine concern for investors, clients and society.
"We want to be No 1 in the world. We believe that if we really want to do something, we have to give it our best," says managing director and CEO Ridwan Goh, who was recognised as Industry Marketing Champion for the retail sector in the 2019 Indonesia Marketeers Festival and the recipient of the prestigious Rising Star CEO accolade at the IDX Channel Innovation Awards 2020.
Mark Dynamics captures 35 per cent of the global market comprising producers of examination, surgical, household and industrial gloves. Following the completion of its new production facility last year, the company has become one of the largest manufacturers of hand formers in the world, fabricating more than one million hand mould pieces monthly. It complements this capability with a serious commitment to quality, cost efficiency and customer satisfaction, which has earned the trust of leading glove manufacturers such as Hartalega, Top Glove, Kossan, Sri Trang and Halyard.
"We collaborate with clients in conducting research and in continuously improving our products with a special focus on creating value and delivering higher profits for them," Goh says. "Through innovation and strong teamwork, we are able to ensure total customer satisfaction."
Goh is not exaggerating about the quality of Mark Dynamics' hand formers. The company uses only the best clay imported from Britain to create the special ceramic porcelain material for its hand moulds. It has a special coating that allows glove manufacturers to pick up the nitrile gloves from the hand moulds at fast speeds without creating pinholes. The special texture of the hand formers also makes it possible for clients to create extra-thin gloves weighing only 3 grams each, thus helping them save on raw materials. Moreover, the faster heat-absorption feature of the ceramic porcelain material requires less energy throughout the glove manufacturing process.
The company wishes to share these advantages to more markets overseas especially during the pandemic. Mark Dynamics exports to countries including Malaysia, Thailand, Vietnam, Sri Lanka and China. Moving forward, it aims to capture half of the global market as it taps more glove manufacturers especially in China, Mexico and Brazil.
"We need to grow more as we see great things for the market ahead of us," Goh says. "We welcome strategic investors who want to pursue these exciting opportunities with us."
Part of the company's expansion is its venture into sanitary wares. Using the excess clay materials from its hand mould segment, Mark Dynamics started producing the new product line last year and is seeking the support of local distributors worldwide. The initiative will help in the Indonesian government's One Million Houses Program while providing a competitively priced alternative for markets around the world.
The new zero-waste venture forms part of Mark Dynamics' bigger commitment to helping society. In 2019, the company constructed an 8-metre-wide, 40-metre-long bridge that gives nearby communities easier access to the Kualanamu International Airport, hospitals and commercial centres. To complement the project, Mark Dynamics also built a 992-metre connecting road that passes through its premises.
"Our concern goes beyond making profits and extends to other stakeholders in the community," Goh says. "We continuously collaborate with the government to create a better life for all the people around us."

This content has been created under the direction of an advertiser. It contains no editorial input or review from the South China Morning Post (SCMP), nor does it reflect the position of, or the editorial standards used by, the SCMP. The advertiser has paid for and approved the content.