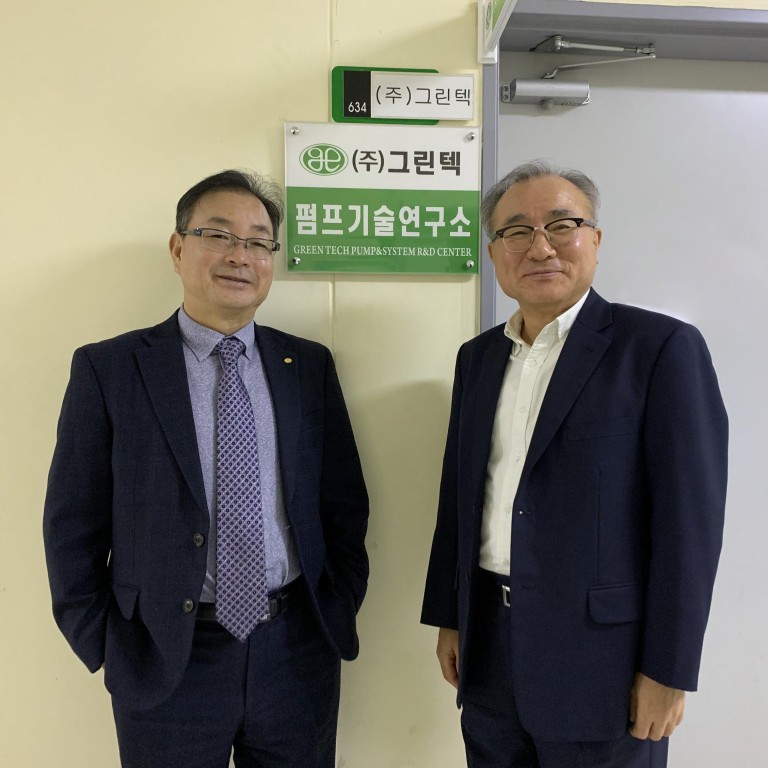 Green Tech saves lives and the environment through world's first IoT pumps
A trusted supplier since 1993, Green Tech continues to improve its pumps, valves and water treatment solutions to support smart factories and communities
Supported by:
Discovery Reports
Country Business Reports interviews and articles by Discovery Reports
When engineers and companies think beyond profits and forge ahead to improve a perfectly working system, extraordinary ideas emerge. Combining the mechanical and electrical engineering expertise of its leaders, dominant South Korean pump maker Green Tech creates the world's first internet of things (IoT) pumps by integrating a camera and intelligent software to conventional pumps.
A trusted supplier since 1993, Green Tech continues to improve its pumps, valves and water treatment solutions to support today's smart factories and communities. From general, industrial and power generation to irrigation, water treatment and underwater applications, Green Tech's breakthrough pumps have significantly increased the life cycle of water systems while lowering operating costs.
"The significance of pumps in water or waste water delivery cannot be undervalued," says Lee Jung-gon, president. "Modern technology will never replace its importance, but when we applied modern technology to this conventional pump, we achieved a historical moment. Our innovations became the standard today in South Korea."
More than providing benefits to businesses, IoT pumps also serve a higher purpose by saving lives and the environment. Preventive maintenance within industrial set-ups and cities became possible because of these smart pumps. With the system's ability to locate warning signals and connect even remote pumps, natural and man-made disasters are easily avoided.
"We can monitor everything using the IoT pumps," says Sung Seuk-kyung, senior adviser. "For example, it is now possible to check underwater leakages for windmill farms or monitor the coating stages within semiconductor vacuums. We make sure we are always one step ahead in terms of advancements each year, and technology is the key."
Green Tech has garnered numerous awards and national medals for innovation, excellence and product convergence. As the first company to receive a CE marking certification for the trailblazing IoT pump, Green Tech is keen on serving more cities and industries requiring advanced water and waste water management systems. Supported by a division in Vietnam, it eyes markets in China and Southeast Asia, particularly Indonesia.
"Starting with the IoT pumps, we will continue to open markets through discovering new technologies and developing new products," Lee says. "Research is being undertaken on prospective projects that focus on energy, boiler feed and high-efficiency pumps. So, we are nurturing our relationships with water authorities and other related agencies."
Green Tech seeks technical collaborations on future-oriented technology development. It welcomes partners and distributors to help develop more clean water management systems that save lives and the environment.

This content has been created under the direction of an advertiser. It contains no editorial input or review from the South China Morning Post (SCMP), nor does it reflect the position of, or the editorial standards used by, the SCMP. The advertiser has paid for and approved the content.