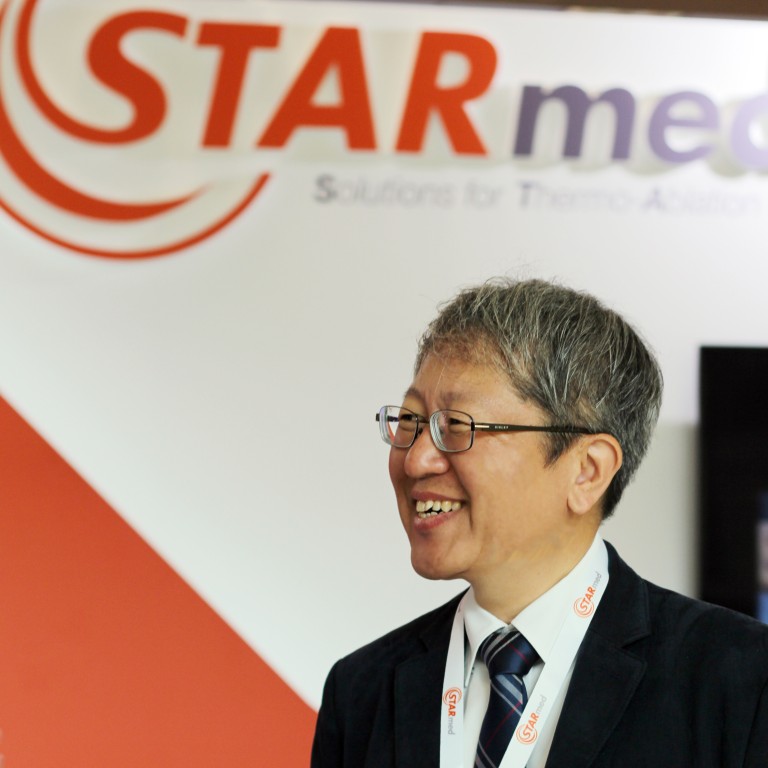 STARmed's radiofrequency expertise leads to cancer treatment technologies
STARmed has also developed a niche market for its improved gastroenterology endoscopic ablation device introduced in North America, Europe and Asia
Supported by:
Discovery Reports
Country Business Reports interviews and articles by Discovery Reports
The rising prevalence of cancer continues to propel the growth of innovative treatment solutions such as radiofrequency ablation (RFA) – a minimally invasive procedure using high-frequency electrical currents dispensed by an electrode to destroy cancer cells and tumours.
STARmed, a multi-awarded leading specialist developer, manufacturer and distributor of RFA devices, plays a pivotal role in bringing highly advanced RFA products into more than 50 markets worldwide. Having a strong emphasis on Asia, the company is a major player in South Korea, Japan and China.
"Our management and operating philosophy begins with our people, who have been the pillar of our success," says Henry Shin, CEO. "High-calibre talent with good insights, communication and collaboration skills have been crucial in the success of our research and development (R&D)."
Working with key opinion leaders and doctors in developing the most cutting-edge electrodes and state-of-the-art RF technologies for a variety of clinical applications including liver, lung, breast, bone and uterine RFA, STARmed is recognised as a global leader and pioneer in thyroid RFA.
The company's R&D efforts have led to RFA innovations including the creation of smaller and thinner needles with less breakage and the development of electrodes with internal cooling properties to minimise collateral damage of healthy tissue during ablation.
STARmed has also developed a niche market for its improved gastroenterology endoscopic ablation device introduced in North America, Europe and Asia.
The company is undergoing clinical trials for its RFA-related varicose vein treatment business, which was launched in 2019 and received the CE mark for distribution in Europe and most parts of Asia.
"We have to be careful with our selection of distributors because our devices are directly used to treat cancer," Shin says. "We need distributors who are capable of understanding the technology, the clinical applications and research evidence, with the willingness to invest in professional training."
Since its establishment in 2011, STARmed has rapidly expanded and now has a workforce of more than 100 employees, a strong global network spanning North America, Europe, the Middle East and Asia, and training centres in Italy, France, South Korea and Japan.
STARmed continues to invest in R&D and has increased its online marketing efforts and participation in trade shows to help promote its technologies. The company aims to expand into markets such as Russia, Brazil, Cambodia and the Philippines.
"South Korea is recognised as the land of technological innovation and, more recently, is trusted in biomedical engineering in the way it managed and contained Covid-19. Along with this recognition and trust, STARmed will continue to push forward with new innovations and lead the industry in clinical thermal ablation," Shin says.

This content has been created under the direction of an advertiser. It contains no editorial input or review from the South China Morning Post (SCMP), nor does it reflect the position of, or the editorial standards used by, the SCMP. The advertiser has paid for and approved the content.