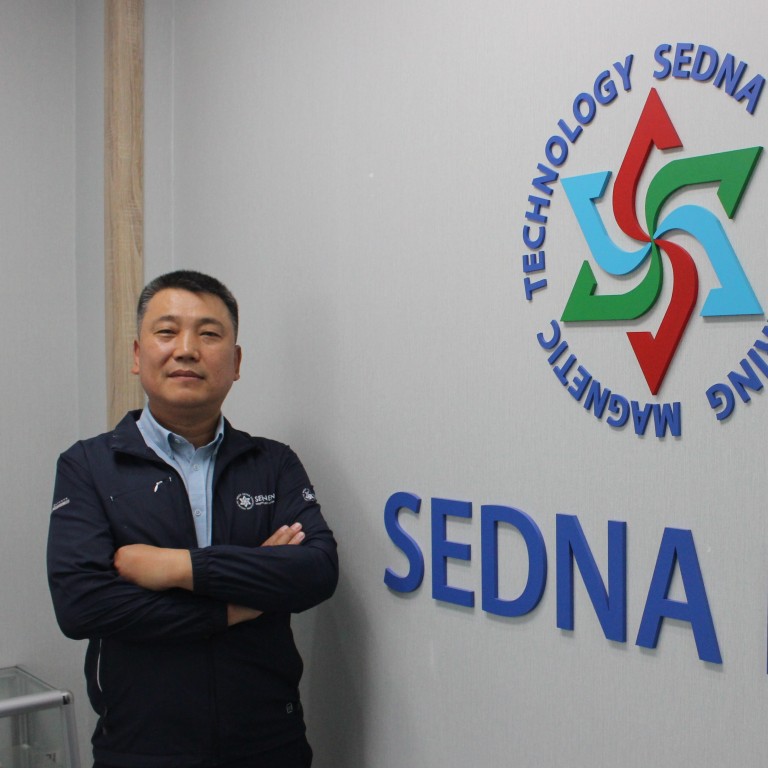 SEDNA offers best solutions for sanitary and safe liquid managing and manufacturing
Noted for their top-of-the-line quality and innovative technology, SEDNA's magnetic agitators are used by major Korean companies
Supported by:
Discovery Reports
Country Business Reports interviews and articles by Discovery Reports
SEDNA ENGINEERING is a leading company in the magnetic agitator market in South Korea and provides the best agitation solutions with excellent sanitation and safety. Noted for their top-of-the-line quality and innovative technology, SEDNA's magnetic agitators are used by major Korean companies.
In 2014, SEDNA earned 3-A Sanitary Standards certification for its magnetic agitators – the first in South Korea. The certification proves that SEDNA's products comply with the stringent sanitary standards set under the Current Good Manufacturing Practice regulations and the Hazard Analysis and Critical Control Point system.
Regular agitators have an agitation capacity limit of 50 tonnes, but SEDNA succeeded in providing 150 tonnes of capacity to its agitators, demonstrating their excellent performance. As a result, companies from around the world have been using SEDNA's agitators. Pharmaceutical and chemical makers Samsung Biologics, Celltrion, Bayer, POSCO and SK Chemicals count on SEDNA equipment for sanitation and safety.
SEDNA's true capability is in research, which opens up various applications for its core technology. The company has finished developing magnetic centrifugal pumps. After getting these pumps certified as 3-A, SEDNA is in the process of securing a sanitary standard certification from the European Hygienic Engineering and Design Group.
Apart from research projects with laboratories, SEDNA works with academic research institutes. With these research collaborations, SEDNA can choose optimal products for its customers using computational fluid dynamics simulation based on hydraulic analysis. This also aids the expansion of the applicable range of its magnetic agitators and pumps.
"We're doing our best to solve the difficulties of our customers in the field by supplying optimised products for various applications such as in bio-reaction, fermentation, emulsification, homogenisation and pulverisation," says CEO Kim Hyuck-bae. "Pharmaceutical, chemical, food and beverage and water treatment companies are looking for sanitary and safe equipment and want to consult with us."
SEDNA has also received interest from firms in the secondary battery industry. To better serve its growing client base and get closer to the global market, SEDNA has unveiled plans to establish a branch in Shanghai.