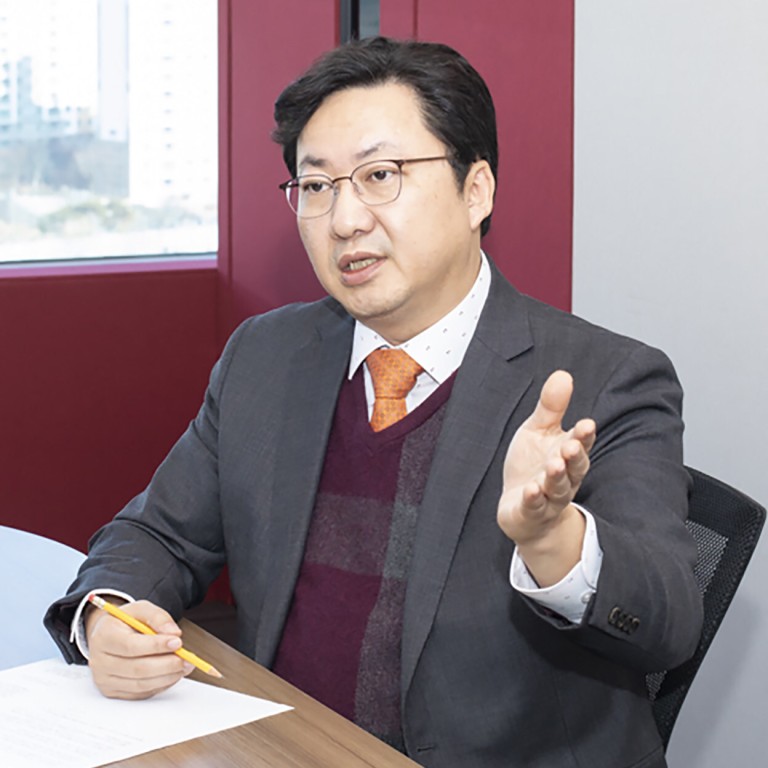 OliX Pharmaceuticals develops ribonucleotide technologies for untreatable diseases
With key leadership in the US subsidiary comprising Asians, OliX hopes to have a strong future relationship with therapeutic companies in the Asian territory
Supported by:
Discovery Reports
Country Business Reports interviews and articles by Discovery Reports
Considered as the third-generation therapeutic platform, ribonucleic acid interference (RNAi) works by suppressing disease-causing genes. While older therapeutic modalities comprising molecules and antibodies cure illnesses by fighting disease-causing proteins, RNAi prevents such proteins from developing in the first place. Furthermore, because RNAi can target every gene in the human genome, the medical breakthrough can address disorders previously considered untreatable.
This has been the focus of Dr Lee Dong-ki's academic research that serves as the foundation of OliX Pharmaceuticals, a first-mover biotechnology company with a growing number of proprietary nucleotide solutions at various stages of clinical development.
"The platform technology was developed in my academic laboratory for many years, and I have filed various patents, which I thought could be translated into a real drug development," says Lee, OliX's CEO, who is also a chemistry professor at Sungkyunkwan University. "That is how I founded OliX in 2010, and since then, we have been really fortunate to be able to draw funding from mostly local venture capitalists to initiate various pipelines starting with diseases affecting the skin, eyes and lungs."
What sets the publicly listed company apart is its development of cp-asiRNA, a propriety technology that has eliminated the side effects normally experienced with RNAi therapeutics. OliX's most advanced programme in this field can prevent skin scars, which is in its second phase of clinical trials in South Korea. In October last year, the United States Food and Drug Administration approved phase 2a clinical trials for this pioneering medication for hypertrophic scarring, which normally occurs after surgery. The biotechnology expert also has eye programmes targeting age-related macular degeneration (AMD) and subretinal fibrosis. The company has expanded its existing collaboration with a leading French eye-care specialist, Laboratoires Théa, to develop four ophthalmic programmes, which include two on AMD.
"The structure of our molecule is fixed, and depending on which target gene we're going after, we simply change the sequence of the genetic code of our nucleotide. This means we can rapidly expand our pipelines," Lee says. "We have many different candidate pipelines, which allow us to be highly flexible with our business strategy. We can out-licence some programmes early on or carry out all the way by ourselves – programmes that we believe are very promising."
Until early last year, OliX's major pipeline targeted locally treatable diseases such as those affecting the skin, eye and lung areas. In March, the company began to expand its scope to include the development of liver-targeting therapeutics by attaining an exclusive licence on N-acetylgalactosamine or GalNAc conjugation technology. In June, OliX signed a research and development (R&D) supply contract with a European biotech company to accelerate the development process.
OliX also established overseas subsidiaries in the US – in Boston and San Diego. The San Diego site's main work revolves around chemistry and synthesis of oligonucleotide material, and the company plans to construct an RNA synthesis Good Manufacturing Practice or GMP facility to produce investigational therapeutics in-house for clinical testing. In January this year, OliX launched a new subsidiary, mCureX, to develop messenger RNA (mRNA) vaccines and therapeutics. mCureX will initially focus on advancing mRNA-based vaccines for human diseases, including Covid-19, and animal diseases.
With key leadership in the American subsidiary comprising Asians, OliX hopes to have a strong future relationship with therapeutic companies in the Asian territory. The company is also set to have a foothold in China's huge and ageing population while eyeing Singapore's excellent biotechnology industry as a foothold to the Western market.
"We are so far the most advanced RNAi company in the Asian territory. We would like to take advantage of this and become a very competitive player globally as well," Lee says.
"We are open to early-stage R&D collaborations, all the way to clinical development and licensing. We would like to share our platform technology to potential partners of interest so we can co-develop the programmes, maximise their value and eventually benefit the patients."