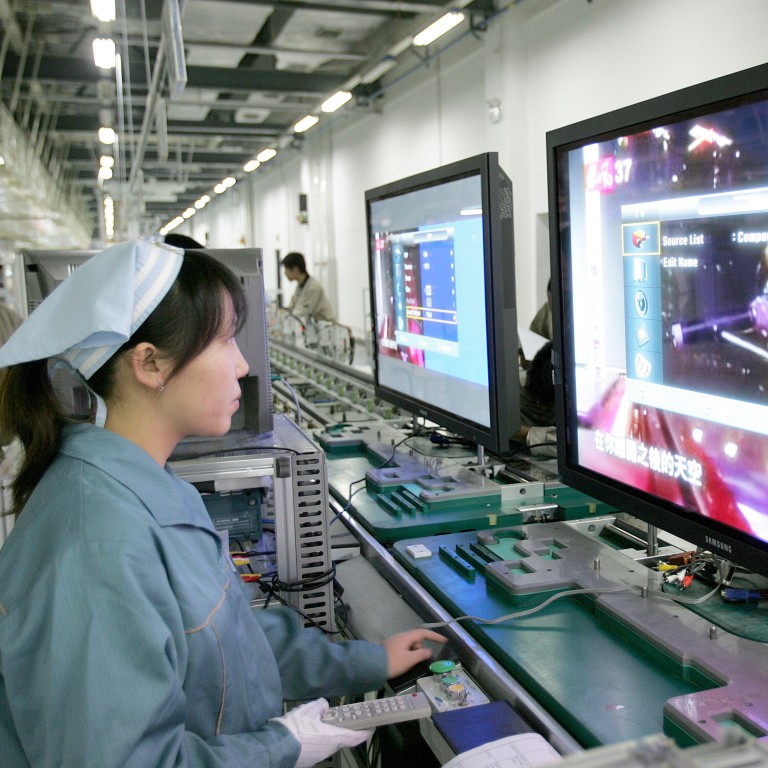 South Korea's growth on track to rebound in 2021
An effective strategy for the coronavirus pandemic and continued demand for its main exports kept South Korea resilient compared to other advanced economies
Supported by:
Discovery Reports
South Korea's economy held up better than most in the face of economic downturns brought about by the Covid-19 pandemic, thanks to a relatively effective response to the virus and policies that kept the economy moving. Now, with some kind of normalcy on the horizon, Asia's fourth-largest economy is set to jump back to growth.
"The decline in South Korea's GDP in 2020 was modest relative to many other advanced economies. This reflects an economy that has held up comparatively better during the pandemic, thanks to a relatively contained public health situation and very supportive fiscal and monetary policies," said Lloyd Chan, a senior economist at Oxford Economics.
A generally effective approach to dealing with the pandemic combined with strong demand throughout the pandemic for many of the country's main exports helped South Korea's economy remain relatively resilient compared to most other advanced economies during 2020, said Jeremy Zook, director of APAC Sovereigns at Fitch Ratings.
"The economy contracted in 2020, but by 'only' 0.9 per cent, which was modest in comparison to most other economies. This performance reflected Korea's effective coronavirus containment strategy, strong fiscal and monetary policy response, and robust external demand, especially for electronics exports," Zook said.
An early, effective and less restrictive approach to the virus were also factors that helped South Korea's economy weather the pandemic, said Fei Xue, Asia analyst at The Economist Intelligence Unit (EIU).
"When the coronavirus first struck South Korea in February 2020, the country responded with a combination of mass testing, contact tracing, targeted quarantines and a multi-tier social distancing system.
"The rapid and calibrated virus-control measures limited domestic spread of the virus while the absence of stringent lockdown measures helped to reduce disruptions to business operations. Success in containing the domestic viral contagion also helped to ensure continuing industrial production," Xue said.
Strong external demand for semiconductors, consumer electronic devices and health products during the pandemic proved to be a boost to South Korea's export-driven economy.
"The global shift to work from home has driven a surge in demand for electronics and semiconductors, which are key Korean exports," explained Zook. "Korea was able to manage the virus, without resorting to stringent lockdown measures, which contained the hit to domestic consumption compared other countries. Additionally, the government provided fiscal support to sectors hard hit by the pandemic through 3.5 per cent of GDP in supplementary budget measures."
Despite its relative resilience, South Korea's economy did contract through 2020, as did most economies around the world, but a rebound is expected in 2021.
In late March, the International Monetary Fund (IMF) upped its 2021 growth outlook for South Korea to 3.6 per cent this year, up from its estimate of 3.1 per cent in January. The IMF said South Korea's recovery is "supported by a gradual normalisation of Covid-19-related factors and stronger external demand".
The Hyundai Research Institute estimates South Korea's exports this year will grow 18.1 per cent from a year ago to top US$605.3 billion. That is a significant upgrade from October 2020, when the institute estimated exports in 2021 would total US$564.3 billion.
But tighter restrictions throughout the first quarter of the year, as cases of Covid-19 rose again, likely dampened growth, according to Chan.
"However, we expect sequential growth to gain pace from Q2 onwards, supported by a global recovery, robust exports, ongoing vaccinations and continued policy accommodation. Business and consumer sentiments have also picked up, suggesting that the domestic economic recovery will gain more traction in coming months," Chan said.
Chan expects South Korea's real GDP will recover to its pre-crisis level of Q4 2019 by the second quarter of this year. But for 2021 as a whole, Oxford Economics' forecast is for real GDP growth to rebound to 3.3 per cent. 
The EIU has similar predictions, with "the continuing strong external demand, containment of domestic viral spread and a pick up in the pace in vaccine roll-out in the second half of this year" cited as supporting factors.
"We expect economic growth to pick up from the second quarter, as the latest wave of infections subsides and commercial activities recover with progress in vaccine roll-out. Overall, we forecast that the economy will grow by 3.3 per cent in real terms in 2021, which will push the economy to its pre-pandemic size," said Xue.
Fitch Ratings, however, has an even more robust forecast for growth of 3.7 per cent in 2021. This is underpinned by strong external demand and a gradual firming of domestic demand as vaccine roll-out progresses.
Growth in South Korea is likely to be supported by growth elsewhere. Fitch expects the global economy to grow 6.1 per cent in 2021, "underpinned by growth of over 6 per cent in the US and over 8 per cent in China", said Zook.
"As an export-oriented economy Korea is well-positioned to benefit from this surge in growth. Strong demand for semiconductors in particular have contributed to a shortage in chips globally, driving up Korea's exports sharply in the near-term," said Zook.
"This is also likely to contribute to a strengthening in domestic investment. Domestic consumption should gradually firm up over the year as vaccine roll-out allows a resumption of normal economic activity and boosts consumer confidence. The government's supplementary budget passed last month should also help in this regard."
Another boom for Korea has been in its biotech sector. The pandemic has cast a spotlight on health care like never before.
The Ministry of Food and Drug Safety recently announced that five South Korean biotech companies are moving towards phase three clinical trials of their Covid-19 vaccines in the second half of 2021.
The government will also be boosting the plans by SK Bioscience Co, EuBiologics Co, Cellid, Genexine and GeneOne Life Science to further Covid-19 vaccines with a capital injection of about 68.7 billion Korean won. The news of the planned cash injection has sent the values of shares in those companies soaring. Overall, South Korean authorities have said they will invest 520 billion won in biotech in 2021, almost 25 per cent more than it spent in 2020. Altogether, the government plans to spend a total 2.2 trillion won on developing new medicines through 2030.
The Ministry of Science and ICT also plans to invest 51.3 billion won (US$46 million) to acquire next-generation biotech.
Still, with the pandemic fresh in the minds of many, Covid-19 is likely to cause worries.
Chan cautions that a renewed surge in coronavirus cases and slow vaccination rates could pose risks to growth in the short term. Weak employment conditions will also drag on the pace of consumer recovery.
Meanwhile, others are wary of new virus strains emerging. "The biggest risk to economic recovery this year would be a sharp deterioration in the domestic epidemic situation that would lead to prolonged restrictions on economic and social activities.
This could result from a new virus variant that is more infectious and difficult to contain, or from delays in vaccine roll-out owing to supply bottlenecks," said Xue.
Fitch Ratings echoed the pandemic-related sentiments. "In the near-term, the biggest challenge is to contain ongoing risks to the economic outlook from the pandemic and potential for another wave of the virus.
Disruptions to the vaccine roll-out could prolong the return to more normal economic activity and full resumption of international travel," said Zook.
Another curveball, he points out, is rapidly rising prices of housing. "This is another potential issue for the economy, which puts upwards pressure on household debt levels as well as housing affordability," said Zook.