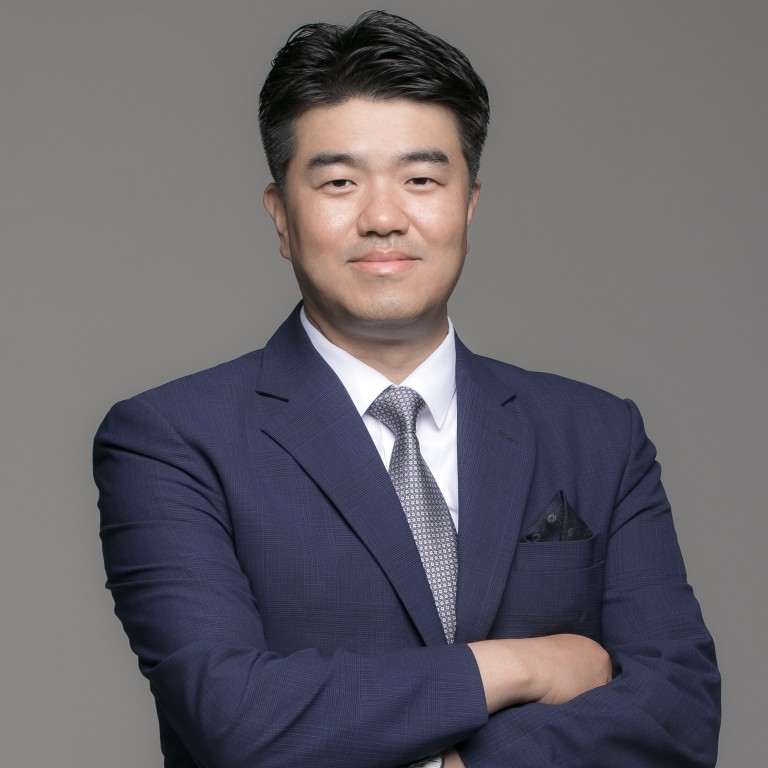 CGBio readies global channels for its advanced tissue engineering
Boasting one of the world's most advanced labs for tissue scaffolds, growth factors and cell solution biotechnology, CGBio is a provider of total regenerative medicine solutions
Supported by:
Discovery Reports
Country Business Reports interviews and articles by Discovery Reports
South Korea is taking the lead in developing hi-tech regenerative treatments, thanks to legislation enabling fast-tracked approval of cutting-edge biopharmaceuticals. This enables great strides in disease management as tissue engineering and regenerative medicine begin to blunt the impact of chronic diseases and ageing on people's health and quality of life.
Leading the country's front runners in this space is CGBio, a company specialising in regenerative medicine based on biomaterial technology that has produced South Korea's first recombinant human bone morphogenetic protein (rhBMP-2) that promotes bone fusion. CGBio has also taken advantage of its proprietary R² square technology to successfully develop an aesthetic premium filler, and thus expanded its realm to medical healthcare. The company has formidable capabilities in tissue regeneration, boasting one of the world's most advanced labs for tissue scaffolds, growth factors and cell solution biotechnology.
"Medical doctors have lots of ideas on-site and the companies have technologies, but they lack opportunities to come together and identify unmet needs, and to make the fastest time to market for innovative products," says Yu Hyun-seung, CEO of CGBio.
Knowing that the answer to any medical problem always lies in the market, CGBio has continuing research projects in collaboration with clinicians and medical doctors involving a range of biomaterials including ceramic, hyaluronic acid (HA), collagen and human tissue. About 10 per cent of the company's revenue is reinvested in research and development (R&D), with about 30 per cent of its workforce dedicated to R&D.
Positioned as a total regenerative medicine solution provider, CGBio provides comprehensive solutions for the management of bones, wounds, aesthetics and blood vessels. With an overarching goal to improve the quality of life of patients globally, the company is backed by ISO 13485, Good Manufacturing Practice (GMP) and CE certifications, and American Association of Tissue Banks accreditation. It is South Korea's leading manufacturer and distributor of allograft, synthetic bone grafts, spinal implants, GMP-grade growth factors, total wound solutions and aesthetic premium fillers. For instance, Novosis – CGBio's rhBMP-2 and porous ceramic granule used in orthopaedic surgeries – accelerates bone growth using highly purified bone morphogenetic proteins, while Bongros – its porous hydroxyapatite bone chip – affords the best osteo-conductivity for new bone formation.
CGBio's expansion into aesthetics and plastic surgery is a bid to provide the market with reasonably priced, high-standard anti-ageing solutions and cost-competitive stem cell technology for immediate application. It is building up franchises for a range of aesthetics products including HA fillers, Botox injections and autologous stem cell therapy. At the same time, the company is developing tailor-made approaches for specific products, medical devices and surgeries.
"CGBio aims to be a global regenerative medicine leader by 2030, recording 2 trillion Korean won (HK$12.4 trillion) in revenue," Yu says. "We're now selecting 13 key assets for our global sales pipeline, and we will be presenting these products to advance the markets first."
CGBio is eyeing tie-ups with outstanding sales and distribution companies to achieve its global ambition. It is selecting international partners that have a nationwide distribution network in their home countries and established relationships with local hospitals there. Aiming to be present in as many hospitals as possible, CGBio maintains a business model that provides no exclusivity because it believes that no partner can cover all hospitals on their own. This business model has already produced rapid growth for the company, with sales improving by around 20 per cent annually since 2016.
"We've been setting up an organisational structure that could rapidly grow in collaboration with sales partners out there," Yu says. "CGBio is leaping forward to be the global No 1 regenerative solution provider. To that end, it spares no effort to offer a comprehensive solution for tissue regeneration management including bones, wounds and others."