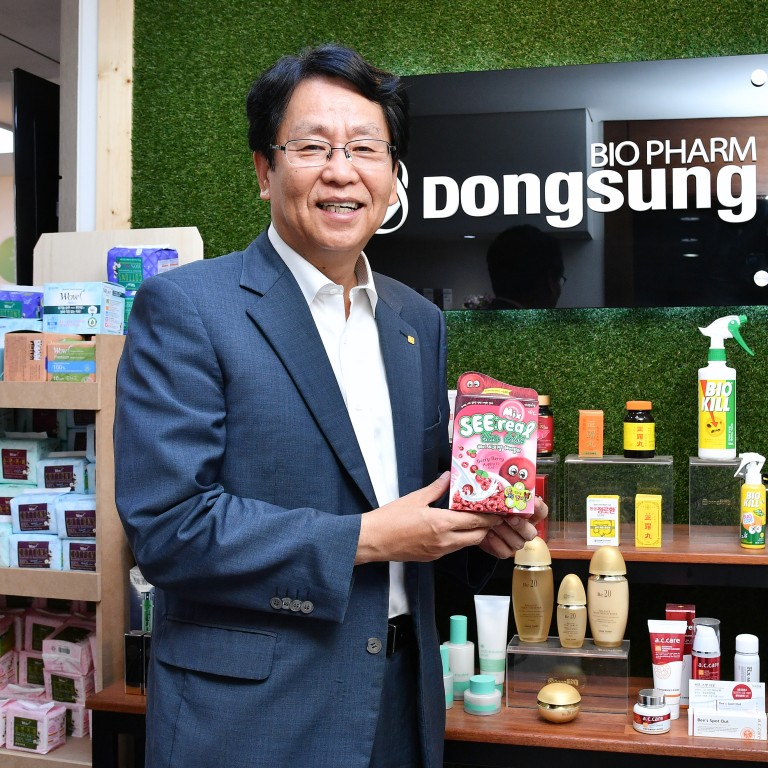 Dongsung Bio Pharm puts people's health and beauty innovations at the forefront
Making strides in cancer research, Dongsung Bio Pharm is working with university hospitals and government agencies to develop new treatment solutions
Supported by:
Discovery Reports
Country Business Reports interviews and articles by Discovery Reports
Steadfast in providing beauty and wellness products that come from nature for the past 65 years, Dongsung Bio Pharm embraces cutting-edge research and product innovations to fulfil its purpose of improving human life and health. From producing South Korea's No 1 hair dye brands, cosmetics and over-the-counter and prescription drugs to developing breakthrough cancer treatments, Dongsung Bio Pharm is advancing into markets in Asia and beyond through exclusive distribution deals and online flagship stores.
Its latest brand, eZn, a fast-growing do-it-yourself hair styling brand, continues to show huge success with distinct product positioning, strong local strategy and a new global model endorsement from top Korean pop artist Taeyeon.
The eZn brand is found in more than 10,000 major health and beauty retailers worldwide, including more than 4,000 Watsons China stores. This year, Dongsung Bio Pharm plans to expand across the Asia-Pacific, Europe and the Middle East and North Africa regions.
Rannce is another brand that is making waves in the skincare markets of China and Southeast Asia. Developed based on Dongsung Bio Pharm's medical cosmetics technology, the skin brightening line is known for its safety and efficacy.
"We always put forth our best work and resources towards serving customers," says Lee Yang-gu, CEO. "From research and development, and production to sales and public relations, we focus on providing value to clients and addressing their pain points."
Dongsung Bio Pharm is also making strides within its cancer research centre, Daegu Cancer Center. It harnesses the potential of photodynamic therapy (PDT) or the use of light in cancer treatment. The company works with university hospitals and government agencies in developing new treatment solutions starting with pancreatic cancer.
"PDT will be a promising treatment since it has lower side effects and easy-to-follow procedures that lead to a better quality of life for cancer patients," Lee says. "We aim to commercialise our photosensitizer drug soon."
Dongsung Bio Pharm seeks research, investment and distribution partnerships with like-minded businesses in the United States, Europe, Japan and beyond.