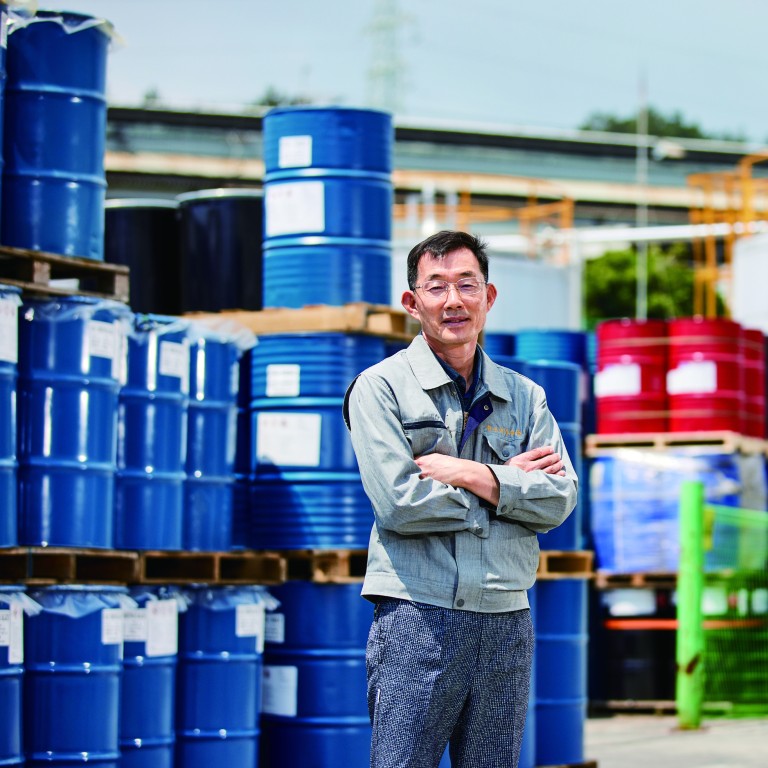 Hanjin Chemical covers global demand for greener paints, resins and tackifiers
Having provided OEM services to industry leaders globally, Hanjin Chemical is soon set to introduce its own environmentally safer products
Supported by:
Discovery Reports
Country Business Reports interviews and articles by Discovery Reports
Various chemicals coat the surfaces of nearly everything in day-to-day life, from the tallest concrete buildings to the tiniest components of a mobile phone. These chemicals protect, colour, clean, strengthen, gloss, dry and apply mechanical properties, or a combination of these functions. The omnipresence of these compounds calls for an eco-friendlier approach in manufacturing them – and Hanjin Chemical paints endless, greener possibilities with its vibrant coats, resins, paints and tackifiers.
Having provided original equipment manufacturing (OEM) services to top industry leaders locally and overseas such as KCC, PPG Industries, Noroo and Jotun, Hanjin Chemical taps into its robust research and development centre to manufacture new products under its own brand. Though the decade-old South Korean company is open to more OEM projects, it is soon set to introduce its environmentally safer waterborne epoxy resin, antifouling paint and flame-retardant epoxy paint.
"One of our strengths is that we manufacture both paints and resins," says Kim Cheol-hyeong, CEO. "We also have eco-friendly solutions and reliable manpower. We are part of an extensive network, and we are developing our own products. For our new waterborne epoxy solution, we are acquiring local and international patents, while our flame-retardant epoxy may enter the market this year."
More products in Hanjin Chemical's line-up include alkyd, acryl, amino and urethane resins, along with industrial, high-performance and construction coatings, among others. These products are commonly used as fishing net paint, floor coatings, refinishes, anti-rust paint and steel pipe varnishes for application in the automotive, marine and military industries.
Hanjin Chemical is eager to form partnerships for technology export with African countries, along with joint ventures and collaborations with players in Indonesia, Vietnam, Myanmar and China.
"Companies in China may want to partner with us, as we can ship products to America custom-free." Kim says. "Hanjin Chemical is a very open-minded company right now. We want to expand our business model and share it with the world."