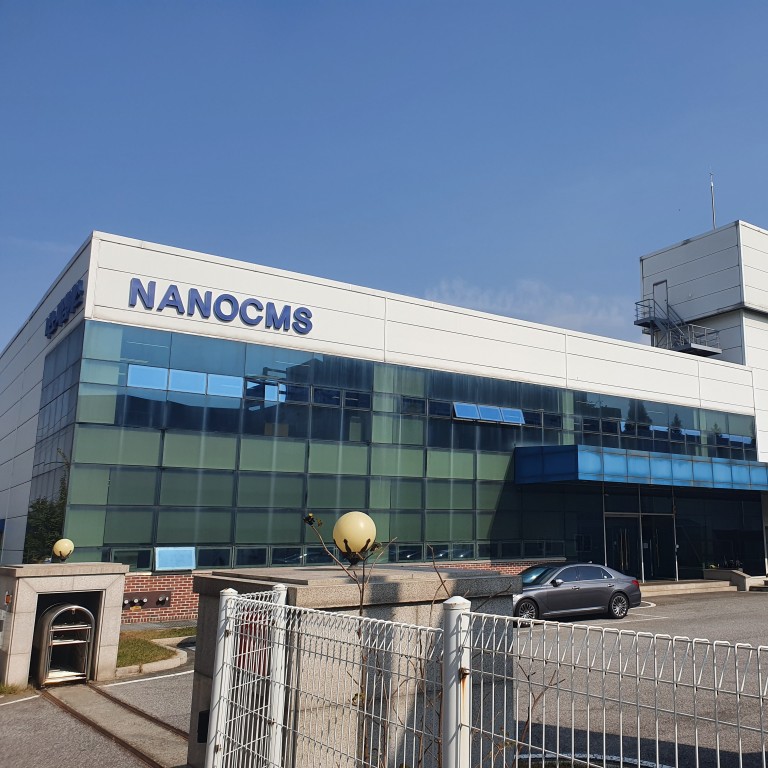 NANOCMS explores frontiers of nanomaterials against Covid-19 and counterfeiting
An expert in nanoparticle technology, NANOCMS is unlocking new applications, from building solar-thermal power generation systems to fighting Covid-19 and cancer
Supported by:
Discovery Reports
Country Business Reports interviews and articles by Discovery Reports
The Far UV-C 222nm Lamp is a spark of genius. Resembling an ordinary light bulb, the lamp delicately aligns nanoparticles to filter out ultraviolet (UV) light to exactly 222 nanometres in wavelength. With this specified light spectrum range, 100 per cent of coronaviruses and pathogens in air droplets or on any surface are killed without harming the human skin or eyes. Unlike other general UV light disinfectant products, the innovative lamp can be installed in social spaces such as public traffic, schools, offices, stations, airports and food production floors.
NANOCMS is at the frontier of breakthrough inventions as an expert in harnessing nanoparticles to control the characteristics of light. The company was established in 2003 to develop and produce fluorophores, organometallic compounds and nanomaterials that provide banknotes and passports with their luminous security features.
"Our investment in R&D to pursue advanced research into hi-tech nanomaterials will continue to move forward, and we will extend our capability of producing advanced security materials to the biotechnology and other hi-tech industries," says Dr Kim Shi-surk, CEO and director of NANOCMS. "With utmost respect, all of NANOCMS would like to thank our customers. We truly appreciate them for giving us their constant support and encouragement in building a greater future."
Today, the experts in nanoparticle and light-controlling technology are indulging themselves in unlocking new applications for these materials into areas ranging from building solar-thermal power generation systems to fighting Covid-19 and cancer.
In October 2020, the company started mass production of the Far UV-C 222nm Lamp in light bulb and LED downlight functional varieties. The joint research group from the Seoul National University, Chonbuk National University and Inje University in South Korea and the department of electrical and computer engineering at the University of Illinois in the United States confirmed that Far UV-C 222nm Lamp can kill 99.9 per cent of Covid-19 viruses and other pathogens after 30 seconds and all of them after one minute. The device has also been certified effective and safe by the American Conference of Governmental Industrial Hygienists and the International Ultraviolet Association.
Most UV light sources are known to inactivate viruses but can cause skin cancer and cataracts with overexposure. However, Far UV-C 222nm Lamp is proven to be particularly harmless to the human body. This is due to the primary emission of 222nm ultraviolet light, which is an effective antimicrobial but safe for the skin.
"We have seriously invested our resources on research and development (R&D), and I am proud to say that our employees are those who have the best minds in South Korea," Kim says. "Our company finds significance in developing new materials and products that create more jobs and give rise to new levels of industries and business standards."
The company holds 62 patents in the field of nanomaterials with unequivocal evidence for each one of them. Besides establishing itself as a leader in the market for high-security ink applied in preventing counterfeit banknotes and passports, NANOCMS also incorporates its exquisite technical innovation in the production of solar-thermal power generation systems.
"Through the successful mass production of innovative nanomaterials, we strive to be cost-effective so our products with lower prices but best quality can be distributed to many other countries beyond the United States and Southeast Asia," says Kim, who holds a doctorate in chemical engineering from Hoseo University. "We are also developing customised lamps tailored for locally occurring viruses."
"R&D is our premier priority as a core corporate philosophy, and I want to continue with this vision enthusiastically. We are reaching out and pioneering into undefined and unexplored domains by developing new nanomaterials for exciting applications that society has never seen before."