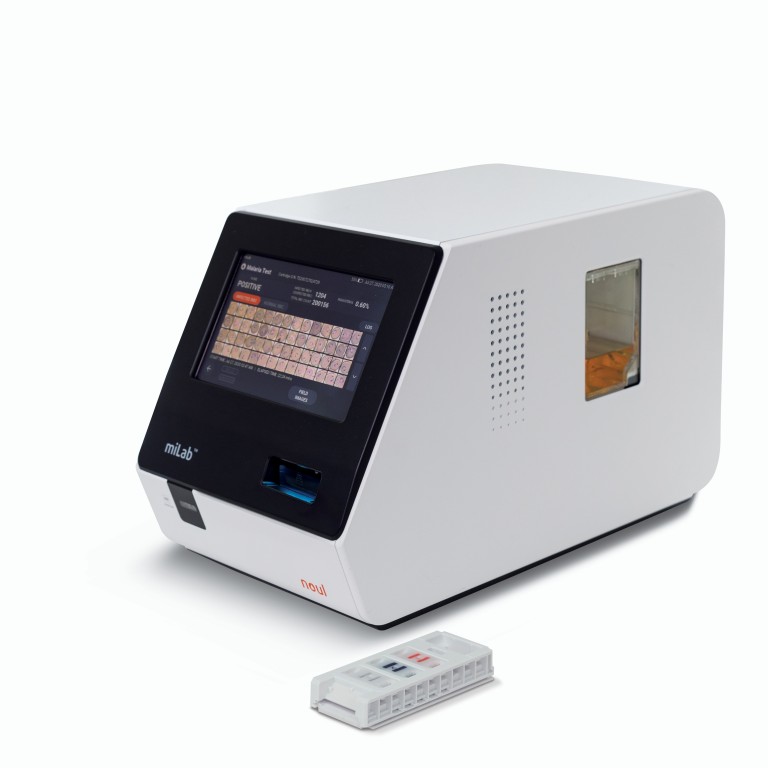 Noul outperforms conventional clinical practices with breakthrough blood diagnostic platform
An AI driven on-site diagnostics platform has become a reality with Noul's miLab, which enables laboratory-grade blood test results from one small device
Supported by:
Discovery Reports
Country Business Reports interviews and articles by Discovery Reports
The first step most needed to treat a disease is to get a quick and accurate diagnosis. Existing clinical laboratories that provide blood tests require dedicated resources such as infrastructure, technicians, water supply and electricity, which take a lot of time and money for patients and hospitals. What if a fully automated, artificially intelligent device could provide morphology-based diagnostics, replacing clinical laboratories?
With Noul's miLab, an artificial intelligence (AI) driven on-site diagnostics platform, this concept becomes a reality. Noul, the South Korean technology-based bio-diagnostics start-up, has developed the innovative miLab platform to enable laboratory-grade diagnostic results with one small device. The miLab platform can provide an accurate blood diagnosis by automatically analysing a drop of blood extracted from a finger within 15 minutes.
The miLab platform has four key features – the miLab itself, a cartridge with all reagents fully integrated, embedded AI technology, and a data surveillance and monitoring system linked to the software viewer.
Among these features, the most important patented core technology is the Next Generation Staining and Immunoassay (NGSI), a solid-based staining method using automated sample preparation. NGSI can replace the current liquid-based sample preparation methods and possesses the potential to expand applicability to other diagnostic areas.
"Noul is an innovative diagnostic company based on AI and NGSI technology," says David Lim, CEO and co-founder. "Since laboratories and professionals are needed to diagnose, more than 50 per cent of people in the world are not properly diagnosed. We have developed the miLab platform that enables an accurate diagnosis anytime, anywhere without laboratories and professionals."
Since the miLab is designed as a platform, it has the advantage of being able to diagnose various diseases by exchanging only cartridges. Expectations for miLab platform's scalability are high, drawing attention from many global organisations. The miLab platform is now being supplied to several global pharmaceutical companies and the Korea Disease Control and Prevention Agency.