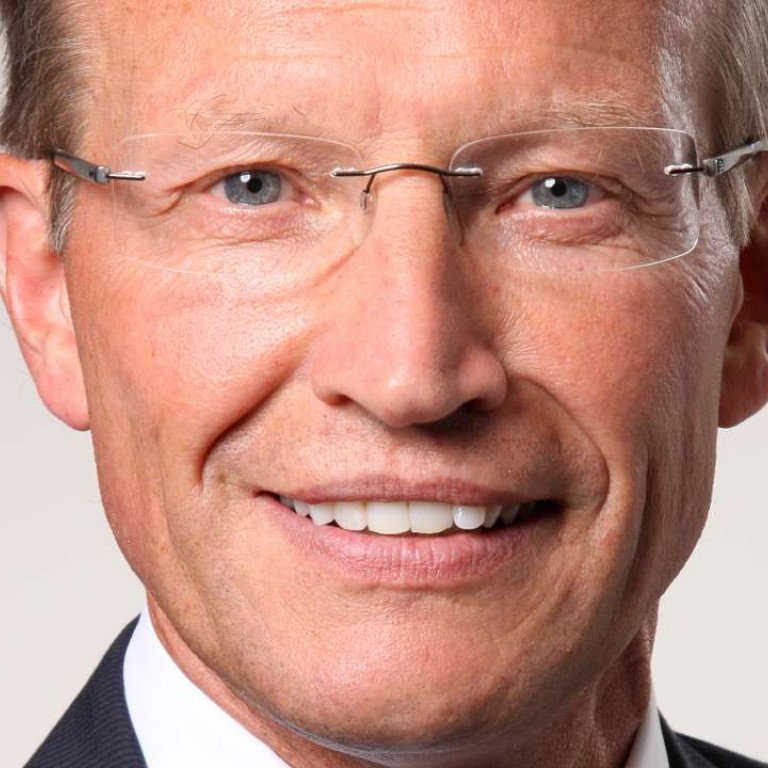 VP Bank leads Asian private banking clients and intermediaries safely ahead
Private bank offering international banking solutions with a personal touch is bolstering its presence in Asia
Offering top-notch international banking solutions with a personal touch, Liechtenstein-based VP Bank is keen on advancing its local business in Asia.
The mid-sized private bank seeks to raise its foreign market earnings contribution from 28 per cent to 50 per cent by 2020, and it is eagle-eyed on serving the region's growing segments of high-net-worth individuals and intermediaries. With 40 entrepreneurial employees based in Asia and 800 staff worldwide, VP Bank continues to recruit the best financial advisers across its various bank sites while overcoming industry challenges to achieve its revenue targets.
Apart from hiring more specialists that add value through tailor-made advice in the areas of investment advisory, wealth consulting and succession planning, the bank is bolstering its presence in mainland China, Hong Kong, Indonesia, Malaysia, Thailand and the Philippines, and has moved to a bigger office in Singapore, giving room for further expansion.
"We want to achieve our goals through organic growth, and we see this happening in the Asia-Pacific region," says Christoph Mauchle, VP Bank Group's head of client business and member of the group executive management. "This means selective hiring of people who share our philosophy on working in a smaller environment."
Specialising in asset management services, VP Bank is one of only a few private banks in Switzerland and Liechtenstein being evaluated by a major international ratings agency. Rated A- with a positive outlook by Standard & Poor's, VP Bank continues to focus on the private banking and intermediaries segments, and keeps its services at the highest possible level.
"Trust is the most important issue in the banking business," Mauchle says. "Our good rating and improved outlook stem from the bank's operational gains and prudent risk management, including strong capitalisation and the successful integration of Centrum Bank in Liechtenstein."
VP Bank is no stranger to the challenges boutique banks face in sustaining growth and solid capitalisations. As the global financial industry seems to be settling into an era of slower gains, the bank is working hard to counter the growing regulatory pressure through stringent efficiency programmes. VP Bank has also implemented a digitalisation programme with the goal of improving service quality, competitiveness and new business opportunities.
VP Bank draws from six decades of innovative private banking experience to uncover growth opportunities. One such area is the flourishing segment of intermediaries in Asia. VP Bank is extending its in-house service platforms that provide banking services such as online and mobile banking, research and operational support to a broader circle of intermediaries.
"Our structure and size bode well in the financial industry undergoing dramatic changes of business models and strategies," Mauchle says. "We are prepared to address rising concerns about financial health."
With a robust tier 1 capital ratio of 27.1 per cent, VP Bank Group possesses a solid capital base when compared with other financial institutions. The SIX Swiss Exchange-listed bank is highly flexible and approachable as it offers direct access to trading rooms in Singapore and Liechtenstein.
Leading clients safely ahead in the increasingly challenging financial landscape, VP Bank continues to develop its fund business and digital services in the payments, trading and client relations areas.
"'Safely ahead', VP Bank's claim, condenses our positioning into two compelling words and reflects our company's way of thinking," Mauchle says. "It means we are well equipped for the intense competition, and we rise to the challenges with concrete measures for mastering them. Our rock-solid capital base is an ideal requisite for accomplishing that. Going forward, closeness to the client, reliability and top-flight service will continue to be of central importance to VP Bank and its business success."