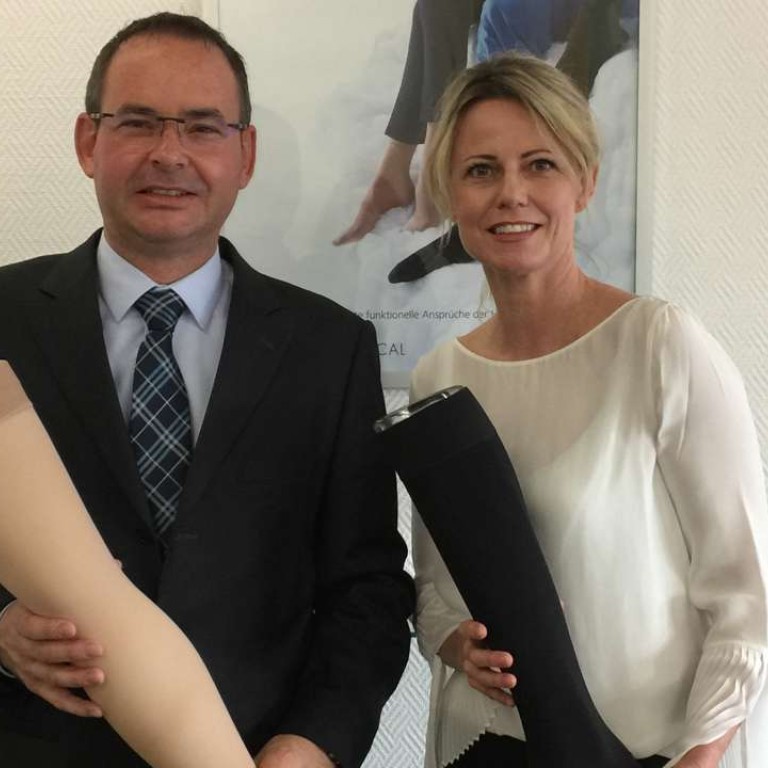 Sigvaris medical compression garments improve venous function and bring relief to related conditions
Sigvaris' medical compression stockings and garments improve the lives of millions of patients
Providing relief to millions of vein disease patients, Sigvaris has been improving lives for more than 150 years by developing reliable and high-quality medical compression stockings and garments.
A world leader in producing compression products, the family-owned Swiss company funds and participates in studies on venolymphatic disorders to enhance knowledge in the field of compression therapy.
Medical compression stockings have been proven to be effective in the prevention and treatment of venous diseases, and Sigvaris seeks to share this knowledge to doctors and medical distributors worldwide as it continues to create products that promote patients' well-being.
"We constantly look for solutions for diseases in the phlebological and lymphological areas," says Christoph Künzler, chief financial officer. "We provide the specific care that customers need, and we never compromise, so we continually enhance our scientific knowledge."
Sigvaris started as a rubber-elastic textile maker in 1864, but seeing the advances in compression therapy, the company addressed the gap between diagnosis and treatment products. It has focused on making medical compression stockings and has meticulously kept its premium quality as it moves into new markets targeting the consumer, preventive care and sports segments.
"We are the experts in medical know-how in this area," says Bettina Moosmann, head of corporate communications. "Production of functional textiles is one of the most demanding processes in our industry. This is our absolute competence, and we are bolstering our capabilities to offer this proficiency to the consumer health market."
Modern jobs that require constant standing or sitting have led to more vein disorder cases, and since the conditions vary for each person, using the correct stocking size and compression level for a specific indication is crucial.
To ensure patients apply the right measurement, Sigvaris has designated well-educated staff and fitters in its offices, distribution networks and within pharmacies and specialist stores in the chemical, orthopaedic and medical fields. It offers consultancy assistance as it nurtures professional relationships with doctors, hospitals and medical shops.
"It's a demanding market because there are a lot of alternatives," Moosmann says. "So we will, among others, stay in the premium market and offer products that really work."
Exporting to around 50 countries, Sigvaris opened an office in Shanghai in 2012. It continues to showcase its purely Swiss-made products as it taps on more distributors from China's big cities.
"Innovation is important, but it is also vital to guarantee consistent quality on our existing products," Künzler says. "We are highly reliable and experienced in Europe and the United States so we know we also have the right solutions for China and other Asian markets."