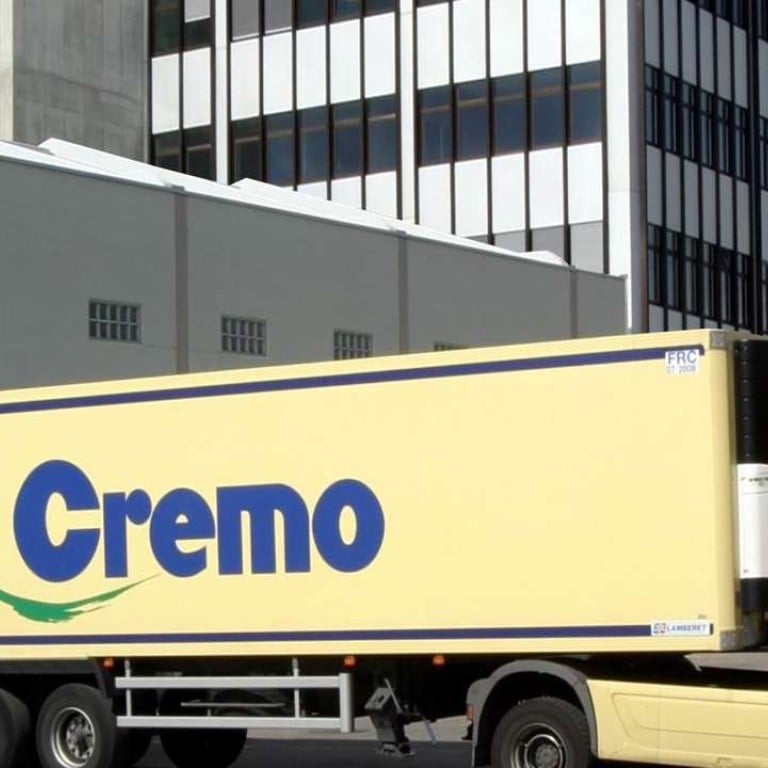 Cremo's dairy products are sealed with Swiss quality
From the collection and delivery of raw materials by milk-producing farmers, to product processing, logistics management and distribution to end customers, Cremo ensures high quality standards
For Cremo – the leading dairy firm in western Switzerland and the country's second-largest milk processing company – quality starts with the cow herds grazing on Gramineae grasses and flowers in open pastures.
From the collection and delivery of raw materials by milk-producing farmers, to product processing, logistics management and distribution to end customers, Cremo ensures high quality standards, product freshness, and innovation at every stage of its supply chain.
"Nature is the source of our products, and being technology-driven is our core expertise," says Paul-Albert Nobs, CEO. "All our products bear the Swissness mark of quality and reliability. This means we refrain from artificial methods such as using hormones, chemical additives, antibiotics or genetically modified organisms."
Founded in 1927, Cremo puts a strong emphasis on long-term partnerships. It works closely with roughly 3,500 milk-producing farmers from across Switzerland's French-speaking region. Its suppliers of essential raw materials are also its main shareholders.
Cremo takes pride in its key technologies in transforming whole milk into fresh products such as pasteurised milk, milk beverages, and other dairy products including flavoured yoghurt, cheese, cream, powdered milk and butter. Its technical capabilities include centrifugal processes, isolating milk protein for different uses, and milk fat fractionation.
The company's business-to-business (B2B) markets – particularly food and beverage and pharmaceutical industries – comprise 40 per cent of Cremo's business. It works with local importers and exclusive partners as its route to markets. Cremo also taps small retail stores, supermarkets, hotels, restaurants, and treatment and convalescent centres for its business-to-consumer segment.
Committed to upholding international standards, Cremo has earned the Food Safety System Certification 22000 for hygiene and food safety management, and the ISO 9001 quality certification and ISO 14001 for environmental management.
It has also obtained organic, kosher and halal certifications. In 2013, the company agreed to a voluntary commitment to reduce its carbon emissions by 15 per cent by 2020. This target has already been achieved and Cremo is striving to achieve further reductions.
In Asia, Cremo eyes growth in its B2B line, particularly in Singapore, Thailand, Taiwan, Hong Kong and mainland China. It sees further potential in Vietnam, Japan and South Korea, and aims to expand its presence in China.
The company is on the lookout for local partners with in-depth product and industry expertise and who possess strong cold chain storage and distribution capabilities. "Our potential partners must have the same level of commitment to product freshness and high quality, and value long-term relationships as much as we do," Nobs says.