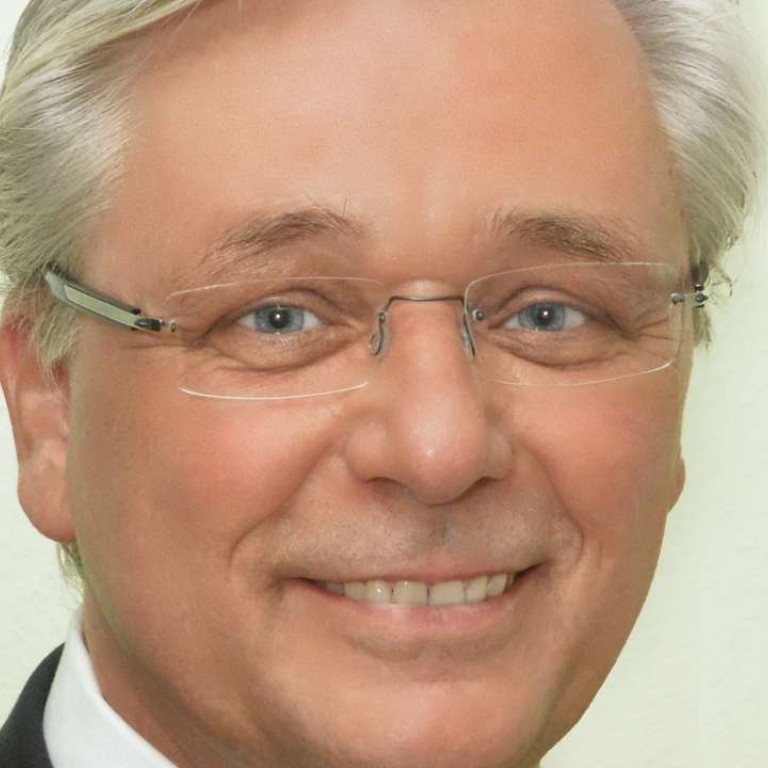 JUWELIS World Resources creates social impact with sustainable and win-win investments
JUWELIS World Resources empowers people to earn a living and inspires them to share the vision for a better future the world over
Profit and philanthropy rarely strike a balance, but when they do, the impact resonates far beyond one person, one community or one project. It empowers people to earn a living, allows them to create a sustainable ecosystem – and inspires them to share the vision for a better future the world over.
Swiss holding company JUWELIS World Resources helps those who aspire to make such a difference by investing in renewable energy, infrastructure and agricultural projects. Beyond guaranteeing investors good returns and profit, these projects contribute to the preservation of natural resources and the betterment of the underprivileged.
"Increasingly growing populations coupled with higher energy demand lead to power deficits and rising prices – making now the best time to invest in renewable energy and other sustainable concepts," says CEO Steffen Bastian. "Amid depleting fossil fuels, more and more governments are supporting renewable energy sources, changing laws and offering financial grants. While the implementation of renewable technologies often requires high initial costs, investments can be easily recovered, thanks to the reduced energy costs and the ability to export excess generated power."
At an early age, Bastian realised that making a positive difference in other people's lives gives his own a sense of purpose and meaning. Today, Bastian's passion touches people as far as halfway around the world through JUWELIS' diverse portfolio. Expanding from its Swiss headquarters, JUWELIS has established subsidiaries in Germany, the United States, Mexico, Dubai, Cambodia, Morocco and Hong Kong, with active projects in renewable energy, agriculture, food and water, infrastructure and housing, manufacturing and recycling, food and non-food commodities and financial services.
Among JUWELIS' most ambitious projects is the first Moringa global platform, which focuses on the plant Moringa oleifera – whose "superfood" benefits range from being an ingredient in home cooking to an essential component in nutrition supplements, cosmetics, water purification and medicinal research.
Through Hong Kong-based JUWELIS Moringa Global Advantage Association, the platform unifies farmers, suppliers and buyers in turning small and mid-size farms into efficient, sustainable producers who deliver the highest-quality organic Moringa in the world. Since its launch, JUWELIS has already cultivated large parcels of land in Cambodia, and is set to bring its farms and processing facilities to other key locations including Malaysia, Liberia, Laos, Macedonia and China.
"Our concept gives farmers direct access to an international trade platform," Bastian says. "Beyond securing a 12-month sustainable income for their families, they are helping their countries generate funds that are reinvested in infrastructure and other projects – attracting more investments and advancing economies."
Backed by carefully selected partners and specialised professionals, JUWELIS ensures that each project meets international standards. Its Moringa project, for example, involves a team of global specialists whose expertise ranges from organic farming to irrigation engineering, processing, clinical testing and logistics.
Two other concepts under JUWELIS' agriculture, food and water portfolio are JUWELIS Smart Farms and Smart Water. Smart Farms combine sustainable
on-shore fish farms, agriculture with and without greenhouses, vermiculture and algae production, while JUWELIS' Global Engineering team builds water treatment facilities with JUWELIS Smart Water technologies to deliver clean and healthy water to households, communities and cities, and connect entire villages and rural communities to wastewater treatment plants.
Understanding that the best way to optimise its global operations is through local partnerships and networks, JUWELIS looks forward to working with more local partners with knowledge in international certifications and local regulations, and the capacity to market JUWELIS' solutions further in the region.
"Food, energy and water are the commodities most needed globally, ensuring that these projects are always highly profitable – and the good thing is that JUWELIS' concepts can be duplicated and adapted anywhere," Bastian says. "Whether as a partner, client, supplier, buyer, investor or donor, we invite everyone to join our cause and help build a win-win, sustainable world."