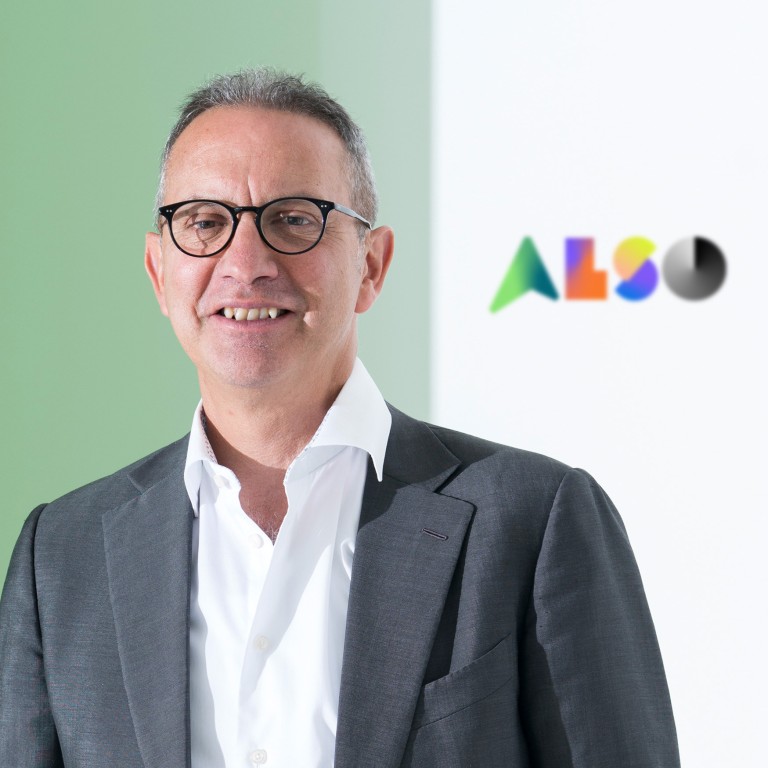 ALSO's comprehensive ecosystem builds strong IT connections
When the Covid-19 pandemic accelerated the shift to a digital workspace, ALSO was instrumental in supporting businesses fit into the new remote working style
Supported by:
Discovery Reports
Country Business Reports interviews and articles by Discovery Reports
Putting it in the most basic terms, ALSO Holding connects technology vendors and resellers. However, what ALSO offers is anything but simple. It has developed an unparalleled supply, solutions and services ecosystem to address not just technological needs, but financing, logistics and support for many sectors as well.
ALSO started as a wholesaler of hardware and software products. Seeking to add value to its offerings, it diversified into offering customers support in developing infrastructure solutions for homes and offices. Taking it a step further, the company created the ALSO Cloud Marketplace as a comprehensive one-stop digital platform for cybersecurity, internet of things (IoT), virtualisation, and artificial intelligence (AI), establishing a subscription-based as-a-service business model.
Reaching 28 European countries and 115 more via platform-as-a-service (PaaS) partners, the ALSO ecosystem is home to more than 700 vendors and 120,000 hardware, software and information technology (IT) services resellers. The company closely monitors over 1,450 product categories to ensure relevance and availability, adding and reducing stocks based on demand.
Creating a complementary ecosystem has equipped ALSO with the tools to anticipate IT challenges. When the Covid-19 pandemic accelerated the shift to a digital workspace, the technology provider was instrumental in supporting businesses in hardware and software landscapes fit into the new remote working style, and in technological infrastructure upgrades, including preparing networks, backup, storage and cybersecurity measures.
With a steady demand for cloud-based services, ALSO continuously builds its portfolio of off-the-shelf solutions. In the IoT space, ALSO offers the AllThingsTalk platform for global use. The platform comprises two areas – Maker, for rapid prototyping; and Spaces, the IoT product platform. Maker helps developers gather data and enables them to develop applications based on said data. Spaces runs corporate IoT applications for areas as diverse as facility management and automated access control. Further technology for global distribution comprises online gaming solution SoraStream; a cybersecurity platform offering a holistic approach, from risk assessment and mitigation plans, through to implementation plans and staff training; as well as AI applications – currently for translation into 108 languages – and chatbots.
Banking on innovation to fuel its growth, ALSO is on the lookout for PaaS partners, particularly in Asia, distributing applications from companies like Microsoft, Adobe, Crowdstrike or Sophos in a B2B environment. The company is also interested in new technologies and IT solutions that it can scale and develop within its ecosystem.
"ALSO has a 10-year track record of sustainable profitable growth. We are focused on consistently increasing our operational excellence, accelerating our growth, and mergers and acquisitions activities. We offer our partners integration into our global ecosystem and the backing of a highly professional company," says Gustavo Möller-Hergt, ALSO Group's CEO.

This content has been created under the direction of an advertiser. It contains no editorial input or review from the South China Morning Post (SCMP), nor does it reflect the position of, or the editorial standards used by, the SCMP. The advertiser has paid for and approved the content.