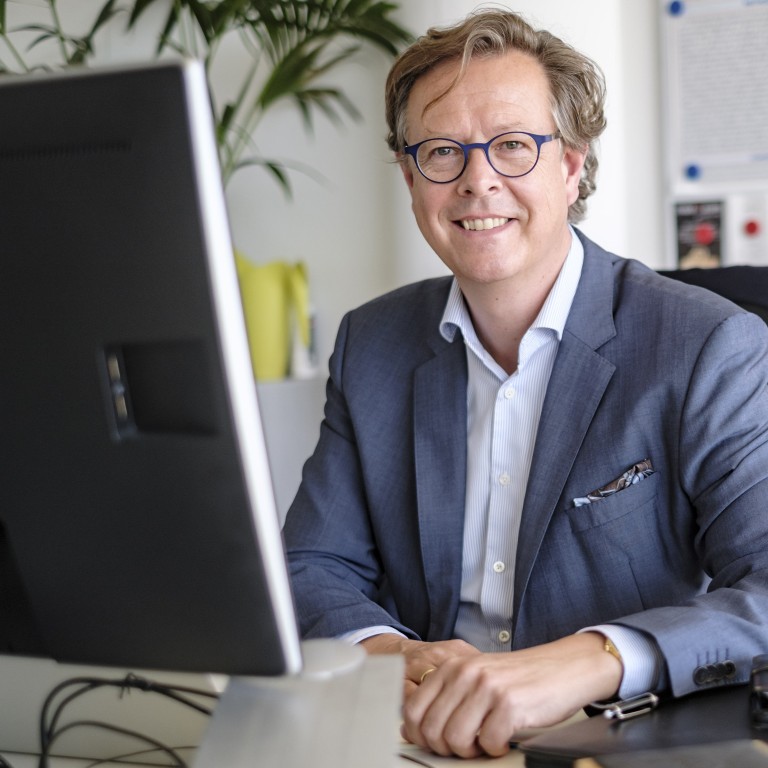 Cellestia brings novel, groundbreaking treatment for incurable cancers to patients in China
Cellestia's most advanced programme has demonstrated potent control in cancer patients with advanced metastatic disease, giving them an excellent quality of life
Supported by:
Discovery Reports
Country Business Reports interviews and articles by Discovery Reports
Working on his doctorate thesis in Switzerland, Dr Rajwinder Lehal made a startling discovery that could change cancer treatment forever. Knowing that cancer is largely driven by aberrant genetic information, he focused on selectively controlling gene expression.
Gene expression is the process of translating genetic information into proteins that regulate biological functions and interactions. In cancer, this process goes out of control, leading to excessive growth, metastasis, organ invasion and, ultimately, patient death. Another key challenge is the genetic complexity of the disease that helps cancer resist existing therapies.
Lehal directed his research to achieve what until then was impossible: finding molecules that selectively control oncogenic drivers of cancer, which when activated, lead to multidrug resistance of many cancers, allowing them to escape existing treatments.
Cellestia Biotech was borne out of this pioneering science, leading to the discovery of an anticancer drug with a new mode of action. "With this novel drug, we can break multidrug resistance in many cancers," says Lehal, referring to data confirming the drug's outstanding activity. Lehal is the company's chief scientific officer and co-founder.
Since its founding in 2014, Cellestia has become a fully integrated research and development (R&D), clinical-stage company. Its most advanced programme, CB-103, which is starting phase two in cancer patients, is complemented by a broad R&D pipeline of new first-in-class, early-stage projects.
"The foundation of our success is the quality of our science, originating from the Swiss Institute for Experimental Cancer Research at École Polytechnique Fédérale de Lausanne, or EPFL," says CEO and co-founder Dr Michael Bauer, an experienced drug developer. "We're able to design molecules that precisely control specific oncogenic gene transcription. Cellestia has discovered a unique approach to control these cancer targets with our rational molecular drug design.
"CB-103 has demonstrated excellent clinical safety and potent disease control in cancer patients with advanced metastatic disease. Clinical results are encouraging: there's no doubt the drug is delivering potent long-term disease control in advanced metastatic cancer patients, giving them an excellent quality of life. We're glad the ongoing clinical trial confirms all our expectations," Bauer says.
A key success factor in the development of such a high-precision drug is the ability to identify patients, as having a suitable diagnostic at hand is as important as the drug itself. For that reason, Cellestia developed its own diagnostic methods for patient selection. After the completion of dose finding and proof of concept in cancer patients, the efficacy of CB-103 will be investigated in patients who are selected by a tailor-made diagnostic programme. The process will lead to the co-development of CB-103 and a companion diagnostic.
Cellestia has attracted a highly qualified investor base with private and institutional investors such as PPF Group (Europe), Emerging Technology Partners (United States and China), Fontus Capital (China), Partners Investment (South Korea), Swiss Health Angels and Bernina BioInvest (Switzerland). Around US$60 million has been invested, and the company is planning to raise additional funds this year while preparing to go public next year or in 2024.
"This is a great opportunity to invest at an attractive valuation with many value-driving milestones in the near future. We have a clear strategic focus with our lead compound already in clinical development and a very promising pipeline based on our technology," says CFO Gaudenz von Capeller. In addition to financing, Cellestia is actively looking for, and in discussion, with Chinese pharmaceutical companies for strategic partnering.

Cellestia has successfully expanded its clinical development programme running in the EU, the US and selected clinics in China, and has advanced to phase two clinical development. "Cellestia stands for real innovation, which is already improving the prospect of cancer patients. We're happy to see that our drug works and is well tolerated, giving us the confidence in taking the company to the next level. For patients, it means new hope to have treatment for currently untreatable cancers," Bauer says.

This content has been created under the direction of an advertiser. It contains no editorial input or review from the South China Morning Post (SCMP), nor does it reflect the position of, or the editorial standards used by, the SCMP. The advertiser has paid for and approved the content.