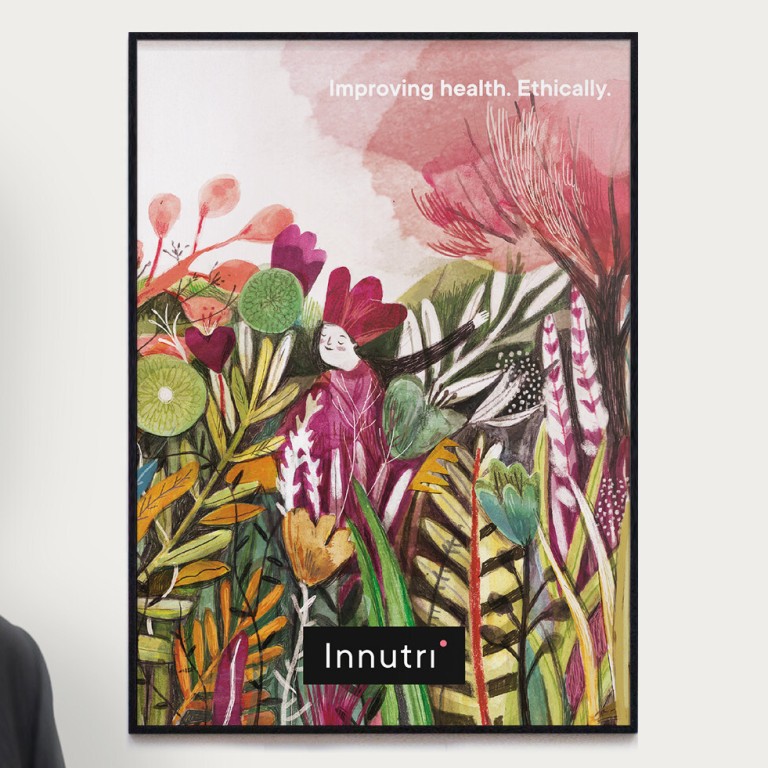 Innutri innovates vegan, healthy and delicious Soft Gums for dietary supplements
Innutri's Soft Gums are vegan, naturally flavoured, gluten-free, halal and non-sticky, with no preservatives or allergens, and free of genetically modified organisms
Supported by:
Discovery Reports
Country Business Reports interviews and articles by Discovery Reports
While it was popular decades ago to use a glass of water to help the vitamins go down, newer delivery forms have since overtaken pills and syrups. Switzerland-based Innutri developed a breakthrough technology that allows end customers to enjoy dietary supplements in the most delightful way: ethical, delicious, healthy and thermostable gummies called Soft Gums.
"We firmly believe in our tagline, 'Improving health. Ethically'. Soft Gums solve many issues people have. For instance, Soft Gums are perfect for people with swallowing problems or for those who dislike eating animal by-products. People want to enjoy their dietary supplements and do something good for themselves," says Dr Adrian Krahn, CEO.
Innutri is now looking for distributors in China, South Korea, Japan and Southeast Asia, particularly in the dietary supplement and cosmetics sectors. High-quality raw material suppliers are also welcome to contact Innutri.
"We customise Soft Gums for our clients to achieve their goals," Krahn says.
Founded in 2007 by a team from ETH Zurich, Innutri dared to explore the dietary supplement capabilities of tapioca starch. Success has proven it right. The company patented Swiss Innutri Technology and InnutriStarch, the key ingredients of Soft Gums.
Innutri Soft Gums have the advantage that they remain heat-resistant even at very high temperatures. The superior production technology at room temperature allows for the inclusion of heat-sensitive ingredients. Swiss Innutri Technology makes it possible. Additionally, Soft Gums are vegan, naturally flavoured, gluten-free, halal and non-sticky. They contain neither preservatives nor allergens and are free of genetically modified organisms.
Innutri offers private labelling to B2B customers, ranging from customised Soft Gums to ready-to-use formulations for different target groups and disease symptoms. Comprehensive B2B services include initial in-depth consultations and samples of customised Soft Gums end-products. Innutri also offers its own product line, including supplements that support healthy hair, nails, skin, blood, bones, muscles, immune system and many more.

This content has been created under the direction of an advertiser. It contains no editorial input or review from the South China Morning Post (SCMP), nor does it reflect the position of, or the editorial standards used by, the SCMP. The advertiser has paid for and approved the content.