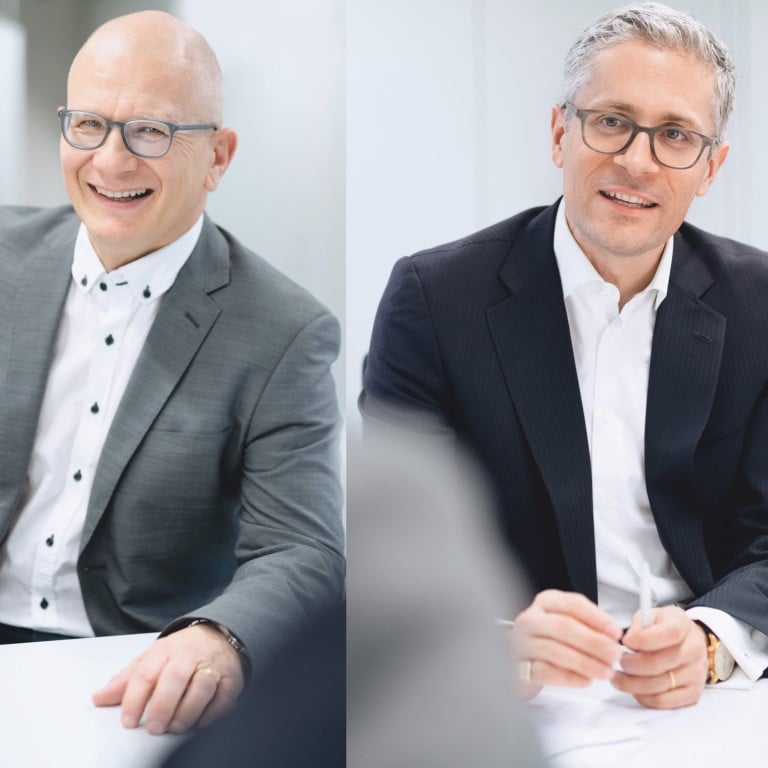 Wild Pharma fuses heritage with visionary leadership in commitment to improved oral health, well-being
For its next growth phase, Wild Pharma seeks a deeper foothold in China and Japan, while eyeing untapped markets like South Korea, Indonesia and the Philippines
Supported by:
Discovery Reports
Country Business Reports interviews and articles by Discovery Reports

Good health starts in the mouth. It's a message dentists have been saying for decades – one that needs reinforcement now more than ever – and a commitment Wild Pharma continues to uphold as it sets out in a post-pandemic world that places renewed importance on health and well-being.
Since it started in 1932 as Dr Wild & Co, the Basel-rooted, independent, family-run company has been pioneering oral care products that have earned the trust and loyalty of its Swiss clientele, from pharmacies and dentists to everyday consumers who grew up with Wild Pharma products in their households.
These households are now found in more than 40 countries, led by proprietary oral care lines Emoform, Tebodont with tea tree oil, and Emofluor, all offering a range of toothpastes, mouth rinses, gels and sprays, among other products. The oral care portfolio is rounded up by the Depurdent teeth cleaning and polishing line and Emofresh oral moisturiser.
When cousins Marcel Wild, CEO, and Christoph Wild, deputy CEO, took the helm in 2017, the expansion took a digital boost driven by robotics and automation. The third-generation family members steered the company towards a redesigned portfolio, a restructured production process and a more flexible, targeted distribution programme.
"We refocused on our core strengths while working with partners who are best in theirs," says Marcel Wild. "If we had not done so four years ago, we would be in a much more challenging position amid the pandemic." Refocusing also meant that last year Dr Wild & Co divested its successful, Swiss-centric pharmaceuticals business, which included its leading vitamin D3 product portfolio and many other big Swiss pharma brands, to concentrate on its oral care business.
Such foresight and visionary leadership minimised costs and distractions while continuing to elevate the quality, depth and breadth of Wild Pharma's oral care portfolio, in harmony with diverse markets, and in accordance with good manufacturing and distribution practices.
Most products in the oral care range are produced in Wild Pharma's Muttenz factory in Switzerland, except for several markets where they are manufactured locally in partnership with specialised producers, such as in India and Thailand.
Ready for its next growth phase, Wild Pharma seeks a deeper foothold in China and Japan, while eyeing untapped markets including South Korea, Indonesia and the Philippines.
"Our family name is on every product; this is why we never compromise on quality – with our products or our partners," says Christoph Wild. "We'd like to build strong relationships with knowledgeable, long-term partners who can find a sweet spot among our comprehensive solutions and build on that as we pursue the increasingly discerning, health-conscious middle- and upper-classes, particularly in Asia-Pacific."