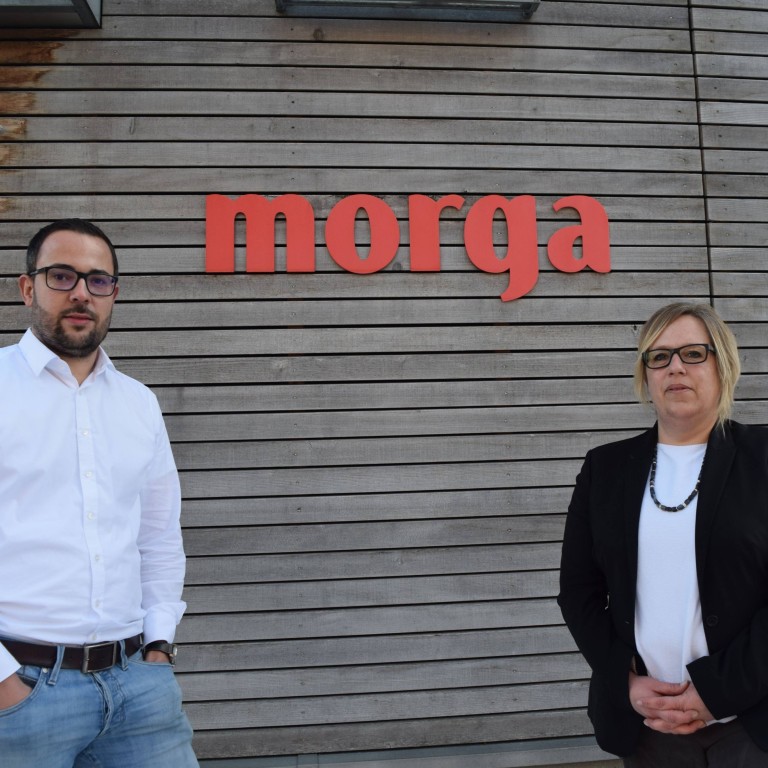 Morga infuses natural nutrition into everyday food and beverages
With a range of products from snacks, beverages, desserts and high-fibre foods to baking and cooking ingredients, Morga is committed to a natural nutrition philosophy
Supported by:
Discovery Reports
Country Business Reports interviews and articles by Discovery Reports
Swiss craftsmanship is well respected globally, especially so in Asia where Swiss watches, holidays and investments are status symbols for the high-net-worth population. The definitive quality that commands respect is Swiss precision, which can be found not just in luxury goods but in everyday food and beverages, as shown by the increasing international relevance of Morga, Switzerland's leading whole foods provider.
A brand known for natural and unadulterated quality food, Morga has grown its selection from an initial range of soy, tea and spices in the 1930s to a portfolio of 1,800 carefully crafted health foods. With products ranging from appetisers and snacks, coffee, tea and energy drinks, desserts and pastries, high-fibre foods and pasta, to cooking and baking ingredients, convenience food and dietary supplements, Morga is committed to a natural nutrition philosophy that had driven its founder Ernst Lieberherr to establish the company in his hometown Ebnat-Kappel. The year was 1930 and he had just returned from a three-year diplomatic tour of duty in India. Lieberherr became one of Switzerland's earliest yoga practitioners and vegan advocates. Morga then launched protein- and nutrient-rich soya products, beginning the sensational rise of healthy food in the country.
Almost a century later, veganism has become an established lifestyle embraced by about 1 per cent of the world population or roughly 79 million people. This has propelled the global organic food market to valuations exceeding US$200 billion as of last year, with prospects of reaching almost US$400 billion by 2025. In all major markets around the world, plant-based food consumption is booming, driven by health and wellness aspirations and the hectic lifestyle that comes with rapid urbanisation in high-growth regions, including the Asia-Pacific. The demographic trend covers not only vegans and vegetarians but flexitarians as well, referring to people who regularly eat plant-based foods but do not totally shun animal products.
Analysts agree that plant-based eating will gain momentum in the coming years as more and more innovative products make their way onto supermarket shelves, speciality restaurants and various destinations promoting sustainable living.
Morga stands out in the global organic food industry as the pioneer that explores the many possibilities with natural nutrition. Still an independent family-owned business run by the third generation, Switzerland's industry leader boasts a deep know-how in precise raw materials selection and responsible sourcing, and an accumulated expertise in preserving the valuable nutrition contents of natural ingredients.
"Our core philosophy is natural and vegetarian," says Karin Anderegg, management associate. "We process ingredients without any preservatives or extra aroma, focusing instead on keeping the food as natural as they are. All Morga products are produced according to these rules and then some on top of it are organic, organic Swiss or Demeter."
Morga reaches more markets through its private labelling services, which support the expansion of well-known suppliers and wholesalers to supermarkets, organic and health stores, pharmacies, hotels and restaurants, and even institutions such as hospitals and retirement homes. For as long as the desired product is vegetarian and dry food, Morga can come up with the combination that would make it healthier, allergen-free, kosher or halal, and comply with applicable standards in niche and general markets.
The products are labelled accordingly, with clear markings of their respective characteristics on all packaging. Morga's certifications include the BIOSUISSE Organic label, Demeter, Fairtrade, ISO and International Featured Standards, allergen management system label AHA, Sedex and Swissmedic.
The company's expertise in producing natural food that is broadly compliant to international sourcing and manufacturing guidelines is crucial as the European Union moves forward with stringent food safety rules starting this year. Authorities are holding food manufacturers to account for consistency in good manufacturing practices given increasing reports of cross-contamination that have led to product recalls.
To the vast majority of small- and medium-sized food and beverage establishments anywhere in the world, international food safety compliance with varying regulatory thresholds can be daunting. Some are start-ups pursuing passion projects, while others are locally famous for bestsellers, but only a few can claim to truly understand the science of food safety and nutrition. With Morga's guarantee of complete traceability and food safety, any lack of deep know-how among start-ups and aspiring international suppliers does not have to derail market expansion.
"Our big advantage is that we understand foods and know how to develop the base," Anderegg says.
"For instance, if you do a bouillon or any soup and you cannot use aroma, you will have to know where the real natural aromas come from. We are flexible in coming up with ideas and special production lines that would suit varying customer needs. It's a broad range of products that we do."
Some of the successful innovations made by Morga through its private labelling services are capsules with special and difficult-to-fill raw materials for a Chinese customer, not easy-to-bag seasoning tea for a Swiss customer, a natural milk drink for a Japanese brand, herbal patches for pain relief and glutamate-free seasoning.
An addition to Asia's culinary traditions
In Asia, where there are vibrant and diverse culinary traditions, responsibly sourced, organically grown and carefully processed natural ingredients would be a welcome addition. It could invigorate the fine dining experience of travellers who are used to eating healthy food at home. Catering to the world's growing vegan population is also one way of modernising Asian cuisine.
Closer to home, making allergen-free food for the increasing number of Asians with health issues is a step in the right direction for families and commercial establishments in the region. Manufacturers wishing to penetrate the allergen-free food market must first ensure that the right materials are used in the recipe to avoid product recalls arising from mislabelling, mispackaging or unintentional cross-contamination.
As a leading whole foods provider with a well-established private labelling business, Morga is equipped with the knowledge and production capability for any natural dried food or beverage. The company sees strong prospects for developing vegetable broth and soup products targeted at Asian markets. Featuring organically cultivated vegetables such as leeks, parsley, celery, blue fenugreek, lovage, carrots, soya, parsnip, turmeric and onions, these products are carefully processed to vegan, gluten-free, egg-free and lactose-free standards. There is also a wide variety suited to healthy living. For instance, Morga's vegetable broth has organic, fat-free, no salt added and Himalayan salt varieties. The selection for vegetable bouillon includes organic, gluten-free, instant, yeast-free and low-sodium. Seasoning is made from soya and maize proteins.
"If the product has to be label-compliant or difficult to produce, just give us a call, discuss with us and then we will find a solution," Anderegg says.
To further expand in Asia, Morga is open to working directly with retailers, industrial partners, e-commerce platforms and food chains, as part of open collaborations with like-minded players possessing extensive local networks and regulatory know-how within their regions.
"We like to work together with a partner that understands our philosophy and the local taste," says Patrick Wiesli, sales director.
"We need a partner there that is able to give us market insights because as a family business, we don't have employees in every country. Basically, I think the discussion about product variety, the understanding of market needs and being in regular contact are the most important to us."
Sustainability at the core
As an early advocate of sustainable living, Morga fully understands what it takes to reduce one's carbon footprint. Every year, the company saves about 60,000 litres of oil for heating, or about 80 per cent of its annual requirement, by using a groundwater heat pump. Modern photovoltaic systems installed in its manufacturing facility since 2012 have allowed it to produce 15 per cent of its own electricity, contributing about 130 tonnes in annual carbon emission reductions within Switzerland's Toggenburg region.
The bulk of its agricultural raw materials are sourced from organic farms, with suppliers encouraged to preserve and protect natural resources alongside the company in their production and through responsible consumption. As an example, palm oil used in Morga's manufacturing is sourced only from suppliers certified to Roundtable on Sustainable Palm Oil and Bio Knospe standards. "When it comes to packaging and raw materials, being eco-friendly means considering what protects the product best, rather than just the aesthetics," Anderegg says. "It's not as easy as you might think and it's something that we will have to adapt to local governments. It's a long discussion we would have with every country, specifically with the local partner on how packaging materials are recycled on their end, and then we have to adapt to this recycling system."
Morga welcomes collaborations on a global scale with potential partners looking for more options and opportunities for food and beverage product lines across several industries. Some of its ideal partners are retailers, e-commerce platforms and food chains.
"We are open to anything long term with a good partner, and not necessarily for huge quantities," Wiesli says. "We're basically looking for good partners that share our vision, want to understand how we work, and want to grow together with us and profit from the knowledge that we have."