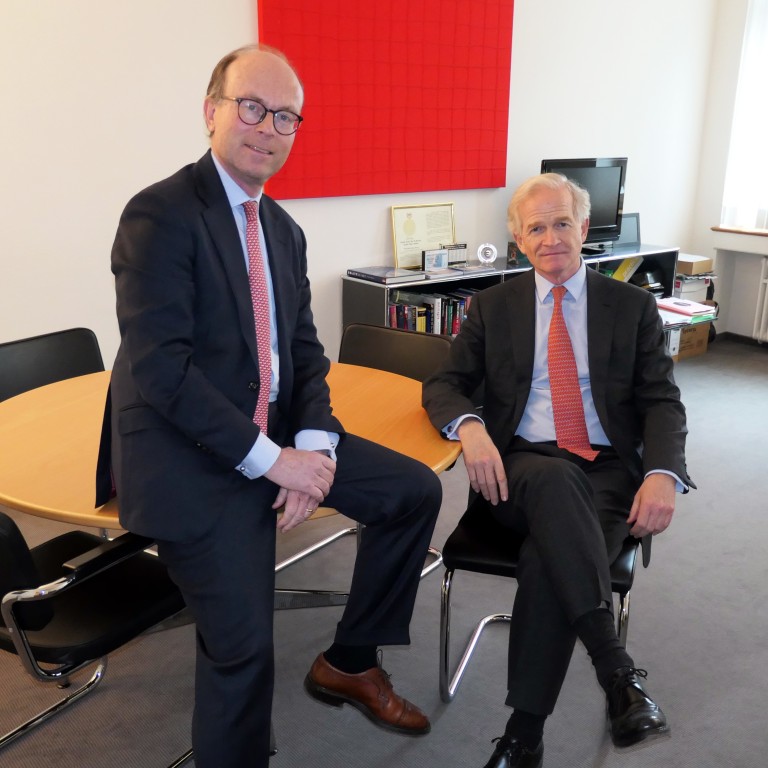 Avalor Investment helps families and individuals care for their wealth through education, case studies
With no corporate shareholders, Avalor has only its clients to answer to
Supported by:
Discovery Reports
Avalor Investment is one of the leading independent wealth managers in Switzerland. It offers a comprehensive range of services to families and individuals in the areas of investment management, consolidation, reporting and counselling. Since its founding in 2005, clients have entrusted Avalor with the care of 2 billion Swiss francs (HK$15.55 billion) in assets.
"We achieved this growth based on our solid reputation as a trusted independent partner and adviser to our private clients," says Amaury Jordan, founding partner of the firm. "This reputation was built on the back of hard work and is underpinned by the fact that our firm is a partnership, entirely employee-owned," says Avalor partner Patrick von Koss.
With no corporate shareholders and only its clients to answer to, Avalor developed its business without conflicts of interest and with only best-in-class products – a model that stresses simplicity and transparency. Moreover, it's a model that offers a rare feature in today's constantly changing and transaction-oriented private banking world: continuity for the client.
"Every client is looked after by a partner of the firm; this is a responsibility which we do not delegate," von Koss says.
Sufficiently small to ensure a highly personalised level of service yet large enough to provide access to top-notch resources, Avalor sits at the centre of an international network of 30 banking custodians and numerous accounting, tax and fiduciary firms.
"The term 'multifamily office' has become overused and increasingly meaningless," Jordan says. "But the truth is we offer more than simply the management of portfolios."
Rather than offering traditional "concierge services", Avalor has focused on the future by branching out into education. It launched a project with a local high school in Zurich, where Avalor partners teach the principles of investing to 17- and 18-year-olds. At the end of the school year, students have the opportunity to present an investment idea to Avalor's portfolio management group, and the best student presentation gets a summer internship.
"What better way to tap into what young people may be thinking about private banking," says Reto Fehr, partner at Avalor. "After all, these are the industry's future clients."
Avalor's quiet involvement in Asia has developed steadily over many years, with some elements predating the firm. For instance, von Koss spent six years leading Hong Kong and Shanghai Banking Corporation's (HSBC) private client boutique company Trinkaus & Burkhardt before the firm was fully integrated into HSBC. Jordan has been a regular visitor to the region for 25 years and was instrumental in encouraging partners at Avalor to set up a local presence. The opportunity came in 2011, when Avalor partners joined two other large Swiss independent wealth managers to launch the firm TriLake Partners in Singapore.
One of Avalor's strengths lies in its ability to provide detailed analyses of portfolios spread over different managers and custodians. Done to raise client awareness, these exercises are often run as case studies that are tied back to financial markets in clear, easily understandable language.
"Clients find this approach quite refreshing," Jordan says. "It's one they're not used to."
Avalor believes today's consumer deserves and wants better service. The firm's ideal client is one who wants to understand because understanding leads to trust, and trust leads to long-lasting relationships.
"At the end of the day, it's really very simple: we are purveyors of a very high-end product which places a premium on education," Jordan says. "Our firm's motto is 'Avalor: where the intelligent investor feels at home'."
Having quietly built a solid base, Avalor and TriLake are now primed to selectively expand the business in their region and hope to put combined ambitions to work in this Year of the Pig.