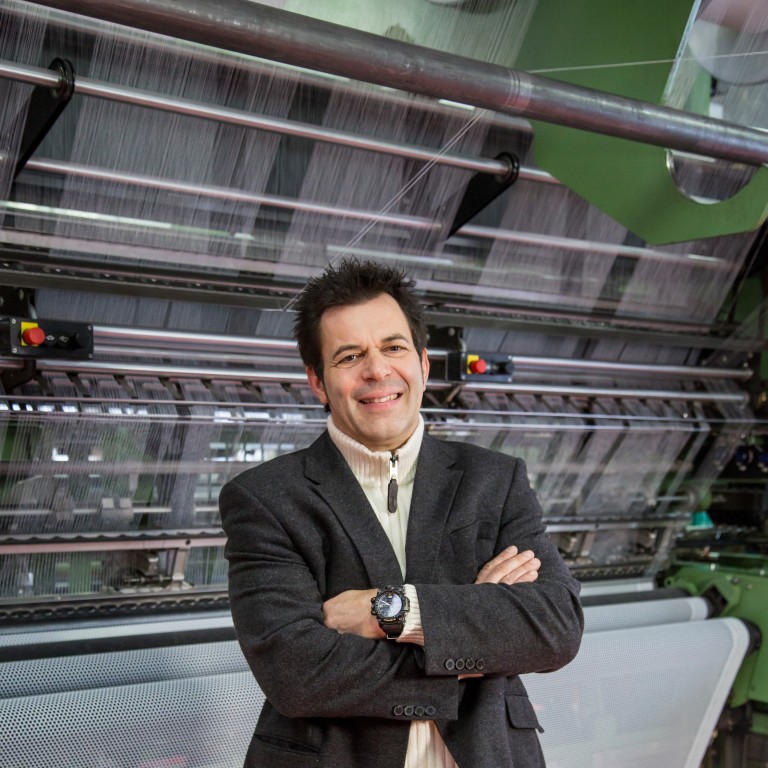 Century-old swisstulle nets sustained growth with greater focus on technical textiles
Swisstulle has explored new markets in the military and construction sectors
Supported by:
Discovery Reports
From a warp knit manufacturer founded in 1912 to initially serve the fashion industry, swisstulle has grown to specialise in warp knitted fabrics, bobbinet tulle and technical textiles that have found applications in a variety of niche industries. Valued for their incomparable dimensional stability, impressive strength-to-weight ratio and excellent flexibility, swisstulle's specialised fabric solutions are used in high-quality wig making, medical and theatrical prostheses, home furnishings and as shading material for the automotive and rail industries.
"We're more than 100 years old, but we've learned how to stay current and adapt to market trends," says CEO Achim Brugger. "The key is working closely with our clients to create solutions that are one step ahead of the competition. That is how we innovate. We're also collaborating with a Zurich-based textile school to advance our development efforts and welcome opportunities to work with similar institutions abroad."
Leveraging the century-old expertise of its Somerset bobbinet tulle operation in Great Britain, swisstulle has ventured into new growth markets with specialised offerings for the military and construction sectors, including electromagnetic shielding textiles and high-heat basalt knitted fabrics. For the fashion industry, swisstulle recently unveiled the world's thinnest tulle that can be embroidered.
Vertically integrated, swisstulle is involved in every step of the production process, from yarn preparation to knitting and dyeing through specialised finishing, ensuring that high-quality standards are met every time.
Seeing growth opportunities in Asia, swisstulle opened a factory in Qingdao in 2004. Apart from serving the fashion industry, the Qingdao site caters to the region's automotive sector, and is now looking at adding dyeing capabilities to diversify its product range.
"Our goal is to grow by 6 to 7 per cent year on year, and we see Asia playing a role here," Brugger says. "We'll continue developing hi-tech fabric solutions to tap into emerging demands and further grow in the automotive sector through additional partnerships."