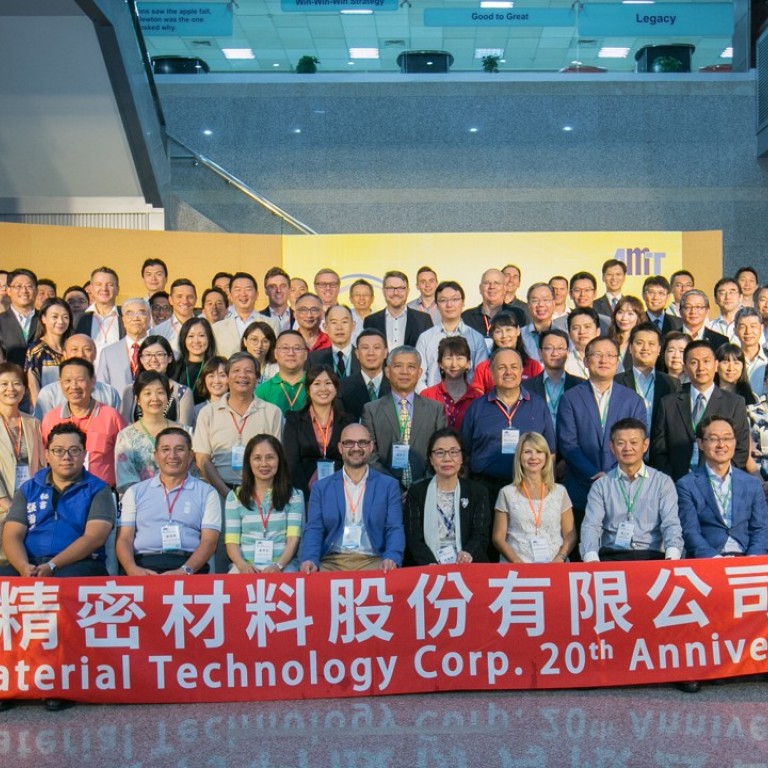 AMT marks 20 years of cutting-edge industrial and medical touch screen solutions worldwide
AMT designs, develop, and produces proprietary touch panels and touch controller hardware, firmware and software in-house
Supported by:
Discovery Reports
Country Business Reports interviews and articles by Discovery Reports www.discoveryreports.com
Among the technological marvels that have arrived on the scene in recent years, touch screen technology is perhaps the one that has captured the imagination of futurists.
Apex Material Technology (AMT) is the only touch manufacturer that designs, develops, and produces proprietary touch panels and touch controller hardware, firmware and software in-house, and the company is committed to supplying the highest-quality and highest-specification comprehensive total -touch solutions to clients around the world.
AMT's wealth of experience, incomparable service and superb manufacturing techniques provide world-renowned industrial, medical and commercial enterprises with high-end, powerful and reliable projected capacitive (PCAP) and resistive touch products.
This innovative company also caters to product applications in aerospace, human machine interface, information appliance, handheld systems and other uses.
AMT's products and services primarily consist of:
- High-quality resistive and PCAP touch solutions
- Low reflective touch solutions for outdoor applications
Glass surface touch panels
Others
The primary markets for AMT products are:
Medical
Transport
Industrial
Outdoor applications
Mission-critical applications
AMT celebrated its 20th anniversary in August this year by hosting an event as a long-term partner providing cutting-edge products to the most sophisticated customers who appreciate AMT's long-term support.
In addition, AMT extends the PCAP total touch solution. An AMT touch module spans liquid-crystal displays, optical bonding service, touch panels, PhotoReal decor glass, control boards, firmware and drivers.
The company's standard PCAP touch solution is built to work in the most rigorous environments while boasting an extensive range of features. AMT product flexibility is second to none.
AMT is the one-stop touch panel solution manufacturer with services capable of aiding customers increating high-value systems to compete in their markets.