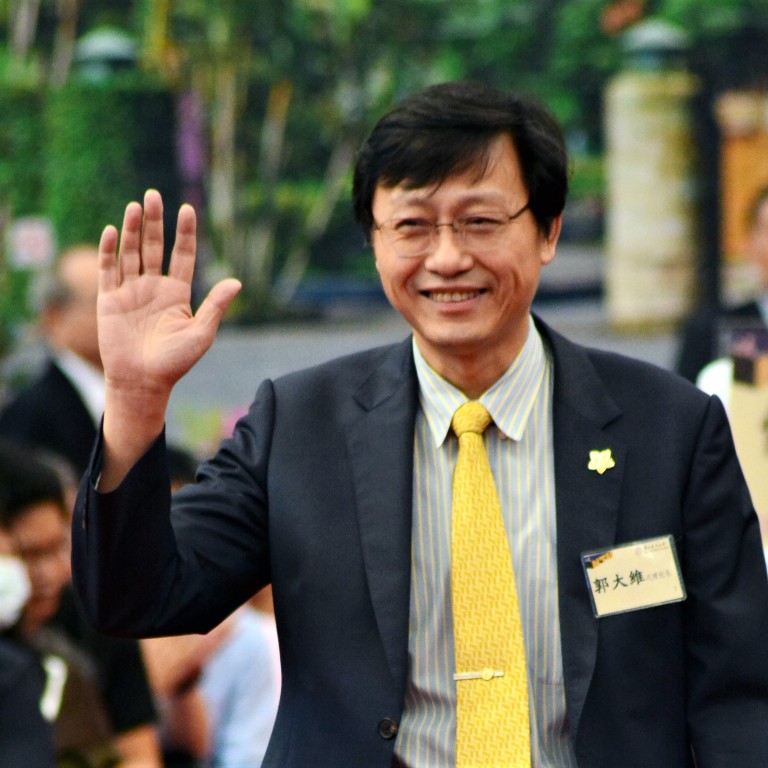 Breakthrough research, global aspirations reinforce NTU's legacy
National Taiwan University marks 90th birthday by building on its achievements and boosting global partnerships to foster innovation
Supported by:
Discovery Reports
Country Business Reports interviews and articles by Discovery Reports www.discoveryreports.com
Celebrating its 90th anniversary this year with the most comprehensive course offering in Taiwan, National Taiwan University (NTU) is gaining ground internationally for breakthrough research on scientific and industrial fronts, reinforcing its legacy as the nation's oldest public university.
"NTU is tightly connected to the life and history of Taiwan. If you look into the history of different events such as the Sars epidemic and Typhoon Nepartak, they're all connected to our university – also the national health insurance system," says Dr Kuo Tei-wei, NTU interim president and distinguished professor at the department of computer science and information engineering.
During the Sars outbreak of 2003, NTU's College of Medicine analysed the Sars coronavirus and succeeded in developing timely control measures in collaboration with the university's chemists and engineers. Meanwhile, data buoys developed and deployed out to the open sea by NTU's Institute of Oceanography allowed Taiwan's Central Weather Bureau to more accurately predict the behaviour of typhoon Nepartak, which severely impacted Taiwan in 2016. Such research on disaster resilience is a joint effort between NTU's various disciplines including atmospheric sciences, oceanography and interdisciplinary research on weather climate and disaster.
"Recently, we made a great contribution to medical science with the breakthrough in cancer research – a computer-aided diagnosis system for the early detection of liver cancer," Kuo says. "Research on quality agriculture also enhances food safety. These are some of NTU's contributions to society."
Such spirit of service and altruism is enshrined in the university's motto, "Integrity, Diligence, Fidelity and Compassion", which reflects the aspiration of NTU to nurture the leaders of Taiwan by cultivating a distinct academic culture.
"Our culture makes the difference," Kuo says. "It's a culture of academic freedom in pursuing excellence not just in research, but also in teaching. We care about our students, teach them to sympathise and empathise, and cultivate the leaders of society."
Among NTU's prominent alumni are president Tsai Ing-wen, Taiwan's first female leader, and about a third of the leadership in Taiwan's publicly listed companies contributing US$86 billion annually to the economy, mostly from the information and communications technology and semiconductor industries. This legacy is matched by NTU's outstanding performance in the QS World University Rankings and on the online learning platform Coursera, where NTU became the first Asian partner and the first university to offer courses in Mandarin.
NTU is turning to multidisciplinary education to enhance opportunities for its student body of 32,000 – about half of whom are graduate students. Its approach is to hone the fundamental capabilities of students in their chosen fields, while nourishing knowledge with an interdisciplinary programme.
This is being implemented gradually across NTU's 11 colleges and 54 departments to profound effect. For instance, NTU is supporting Taiwan's biochip industry with coursework combining life sciences, electrical engineering and computer science as part of high-profile research collaborations on artificial intelligence and biomedicine.
"These are new frontiers, and we hope that NTU can trigger new industries in Taiwan," Kuo says.
In September last year, NTU launched its International Industry Liaison Office to serve as a one-stop shop for academia-industry collaborations across diverse fields.
The initiative has drawn 40 members, including technology giants TSMC, MediaTek, Microsoft and Intel, enhancing NTU's scope from more than 1,000 active academic partnerships in 60 countries. These include strategic ties with Peking University, University of Tokyo, Kyoto University, University of Illinois Urbana-Champaign, Universität Hamburg and University of Sydney.
NTU welcomes students, faculty members, researchers and industry partners globally. It has 60 active dual degree programmes, including a tri-degree programme with the University of Tsukuba and the University of Bordeaux, fully utilising the university's 800 courses taught in English.
"Over the next five years, internationalisation will help us grow a conducive environment for creativity, innovation and entrepreneurship," Kuo says. "With multidisciplinary education, we are providing our students with the opportunities they need for the future."